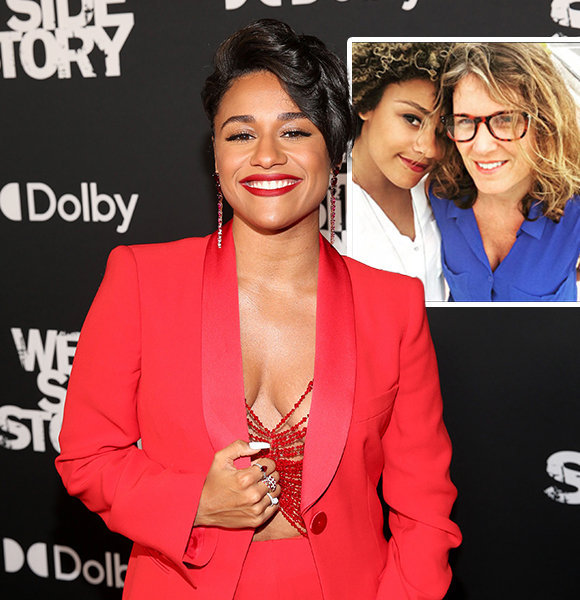 "West Side Story" star Ariana DeBose fills in the screens with a lot more than just acting. She fetches in the heavenly aura with her astounding singing and dancing skills.  
Apart from her colossal career, many things about her have garnered attention, including details on her partner.
DeBose has been transparent about her romantic relationship with her partner in the past, which caught many eyes. However, the love that took the tabloid headlines by storm saw its downfall later.
Ariana DeBose's Partner
The 'Motown' actress is one bold personality in the industry who has never hesitated to own her identity. DeBose sees love with the colors of pride, making it even more special.
However, she never hid her specialty; in fact, she made things as open as a book.
Having been open about her love life, she did not refrain from showering her love for her partner publicly.
DeBose met Jill on the set of 'Motown.' After a good six months of them landing their eyes upon each other, the two fell in love. In one of the interviews, the couple reveals how they had secret access on the sets to meet each other.
As soon as DeBose got a half-hour break, she would sneak through the pre-sets to meet her partner. As a result, there have been a lot of hilarious moments during their secretive romantic meetings.
However, after endless sweet moments together, DeBose finally spilled her guts to ask Jill out on a date. The first romantic date they had together was at a movie theater.
Keep reading Is Gillian Anderson Bisexual Or a Lesbian?
Gradually, their love life began taking off, adding tremendous happiness to their lives. When asked about their best dates, DeBose said,
She had me meet her over by the river, and we went on a ride on this lobster boat with drinks and food. Then it started raining, so she improvised for the next part of the date. We got on the Jitney bus and went over to this Mexican restaurant in Jersey.
She further opened up on how she loved the spontaneity her girlfriend had. However, DeBose also opened about how almost all her past relationships lacked vibe, effort, and understanding.
And, with Jill, everything seemed to be fitting. But you never when things go wrong between any lovers, and something as such happened with the couple as well.
While we thought nothing would shatter the bond they shared, their relationship saw its end. Moreover, as a source reported, they had even shared engagement rings before they parted ways.
So what could have possibly gone wrong?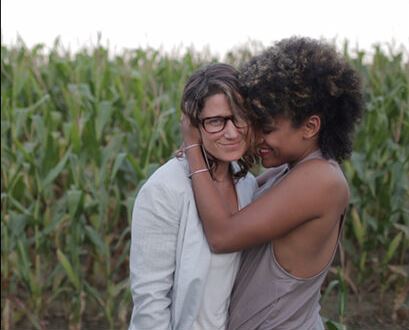 Ariana DeBose and her former partner, Jill Johnson (Image Source: Playbill)
Although the two were very open about their times together and often talked about each other fondly in interviews back when they were a couple, they chose to stay mum about their failed relationship.
To this date, they have never addressed the reason for their split.
Though they have parted ways, they are progressing exponentially in their respective career fields. Jill is walking through excellence on her way to exploring the Swedish pop and music culture, while DeBose got her Oscar nomination recently.
Ariana DeBose shared the historic moment of her Oscar nomination on her Twitter account and shared her excitement, writing, "WHAT JUST HAPPENED!?! Once I compose myself, I'll have real words to say. But until then…"
While she is composing herself, her fans are crossing their fingers, anticipating her Oscar win.