Music
Axl Rose's Staggering Net Worth & More on His Family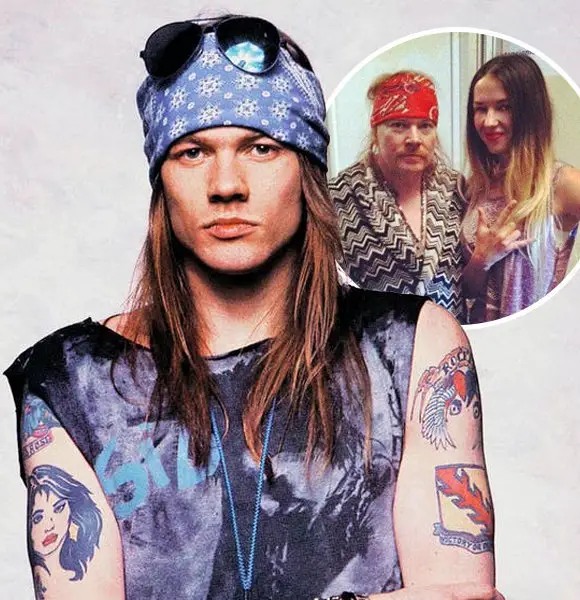 Axl Rose is popular for being the lead vocalist and lyricist of the famous band Guns N' Roses which brought an incomprehensible wave of changes in the heavy metal industry. 
The band to this day is widely loved and has millions of followers worldwide. Truly, one can not simply wrap their heads around the revolution the band brought and the success they achieved throughout their career. 
And Rose has been right between all of the successes, cherishing the staggering net worth and fame that came along with it. 
His networth is truly unimaginable, and when we say it, we mean it. His enormous net worth, however, is well deserved and is a reflection of the mass love and success they achieved, 
Axl Rose's Net Worth
Before diving into his networth, we feel going through his journey is important. So please, bear with us. 
Born in February 1962, the 60-year-old entered the hard rock scene during the '80s when he formed his band, Hollywood Rose, with his childhood friend, Izzy Stradlin. 
There began his journey that little did he know would take him to enjoy a life of such fortune and love. 
With the success and struggles of the band eventually came Guns N' Roses, which swept everyone off their feet and brought radical changes to the metal and rock industry. 
Soon enough, their song was everywhere, bars, pubs, clubs, you name it, continuing to add to his rapidly increasing net worth.
Their debut album 'Appetite for Destruction' went on to be No.1 position, and to this date, it has sold over 30 million copies worldwide and still counting. 
The band and its members started gaining wide acclamation after that. And well, what do we know? Tours used to be sold out, and they started being booked and busy for shows with their songs/albums sold in massive numbers in no time. 
To this day, the love they get from the fans and the fortune they earned from their records is still the same, if not has gone up multiple folds. 
So, with such a successful band, what do you think would be Axl's net worth? 
A million, over 10 million? Well, scrape everything off of your mind because his net worth is a whopping $200 million. 
Honestly, it is all well deserved given the talent he has and the work he has put on throughout his career. 
He now lives a peaceful life in his Malibu house and, as of 2021, gave his voice in the TV show 'Scooby-Doo and Guess Who?' 
Hey, Head Over Here: Jacoby Shaddix Never Shies Away from Expressing Love for His Wife
More on His Family & Sister 
Axl Rose was born in Indiana and was raised alongside two younger siblings, his sister, Amy, and his half-brother, Stuart. 
The rocker grew up with his mother and his step-father, Stephen L. Bailey. As a result, his mother changed his name to William Bruce Bailey. 
Their life was very hard in their childhood, primarily because he and his sister were "regularly beaten" by their father.
Their father, later on, was murdered, but his body was never recovered. 
All is well that ends well. Later on in life, the universe rewarded the singer with unlimited happiness, and we are sure he is pretty content with his life now. 
Here is a beautiful throwback picture of him with his sister.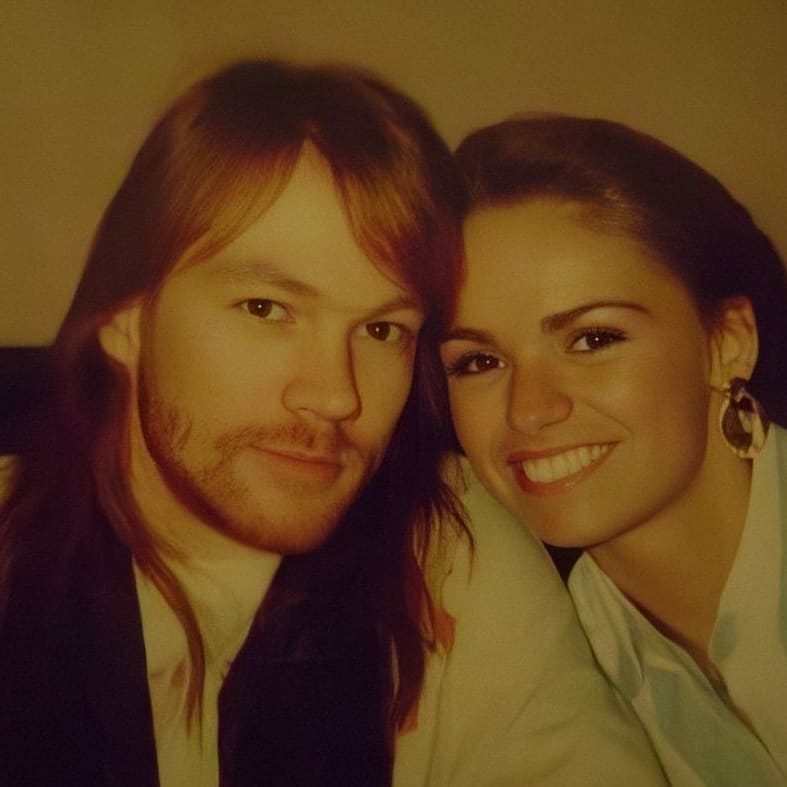 Axl Rose with His Sister (Source Instagram)
Life sure was hard before, but it sure is absolutely amazing now for Axl. And with all that he has achieved in the industry, unmatchable legacy and eye-widening net worth, he will be celebrated for years to come.