Sports
Baker Mayfield's Parents & Brother - Through Thick & Thin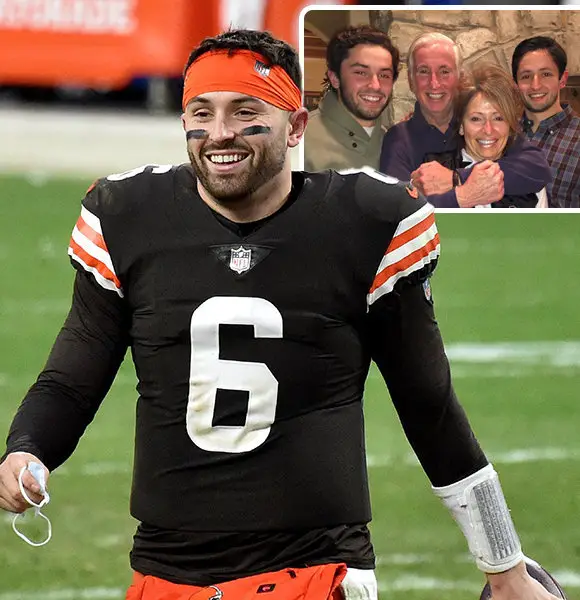 American football quarterback for Cleveland Browns, Baker Mayfield, was drafted in the 2018 NFL Draft. His NFL debut was massive as he helped the team land their first win in 19 games. 
He is a talented and prolific player, and his career has been in its all glory. And while this is a reason he garners significant attention, many have been quite curious regarding his personal life with his parents and siblings. 
Baker Mayfield's Parents 
Baker was born in 1995 in Austin, Texas. He was a fan of Oklahoma while growing up. That was for sure his inspiration, but his major influence seemingly was his father. 
Mayfield's father played football for three years at the University of Houston. 
While his father, due for some reason, never made it his career, Baker seems to have successfully walked in his footsteps and made it big. 
Mayfield was born to James Mayfield and Gina Mayfield and grew up alongside his brother, Matt Mayfield. 
The NFL star's life with his parents and brother sure is amazing right now, but there was a time when his parents had to sell their family home due to financial struggles and move from one rental home to another.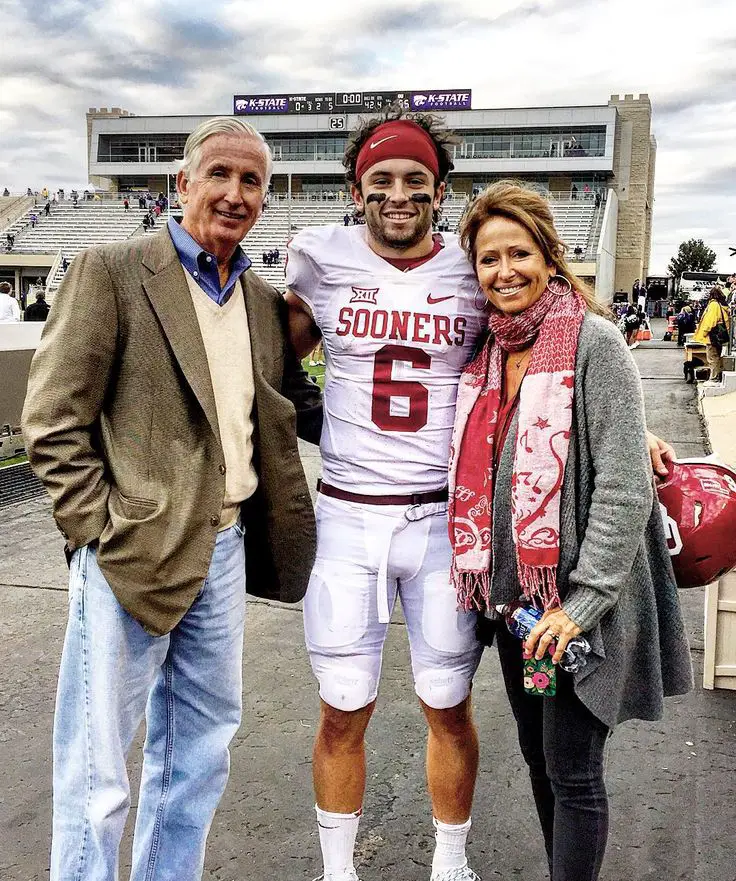 Baker Mayfield with His Parents (Source Pinterest)
Get to know - Darius Slay's Life with Wife - Talks About Being a Teen Father
As per ESPN, his father, who worked as a private equity consultant, had to sell their family home after being hit through a hard time.
As per his father, they were in a serious "rough patch," which was "stressful."
Despite moving from one place to another due to a rough family economy, Baker did not stop working hard. 
Truly, every feat that he has touched on in his career has been on his own, and he surely has worked hard to be where he is. 
Moreover, his family was faced with another saddening incident when his mother was in a serious car accident back in 2015 when she was on her way to meet her family.
Unfortunately, this accident landed her with serious injuries. However, thankfully, she seems to have recovered now. 
Well, as of now, all seems to be great in the family, and they really have stuck through each other through every thick and thin. 
While his parents are a source of inspiration for him, his brother is no less when it comes to being a catalyst in his successful career. 
Love For His Brother 
"All the sacrifices and unquestionable loyalty for your family and friends never go unnoticed."
Baker forwarded his birthday wish to his brother Matt on his Instagram account by posting multiple pictures of him with his brother. 
His elder brother, Matt, has been a source of inspiration for him, and as per their mother, Baker followed in his brother's footsteps. 
She revealed how Baker wanted to be like Matt, and he is the one he "idolized."
She further shared how Baker used to hang around with his brother and his friends, and his brother was probably a source from where his "drive to do better" came. 
Matt is no less in expressing his love for his little brother. On Baker's birthday, Matt took to his Instagram to forward some humorous and candid words to his brother. He wrote, 
Happy Birthday to someone who's still in the running to be my favorite sibling, and definitely favorite dog uncle.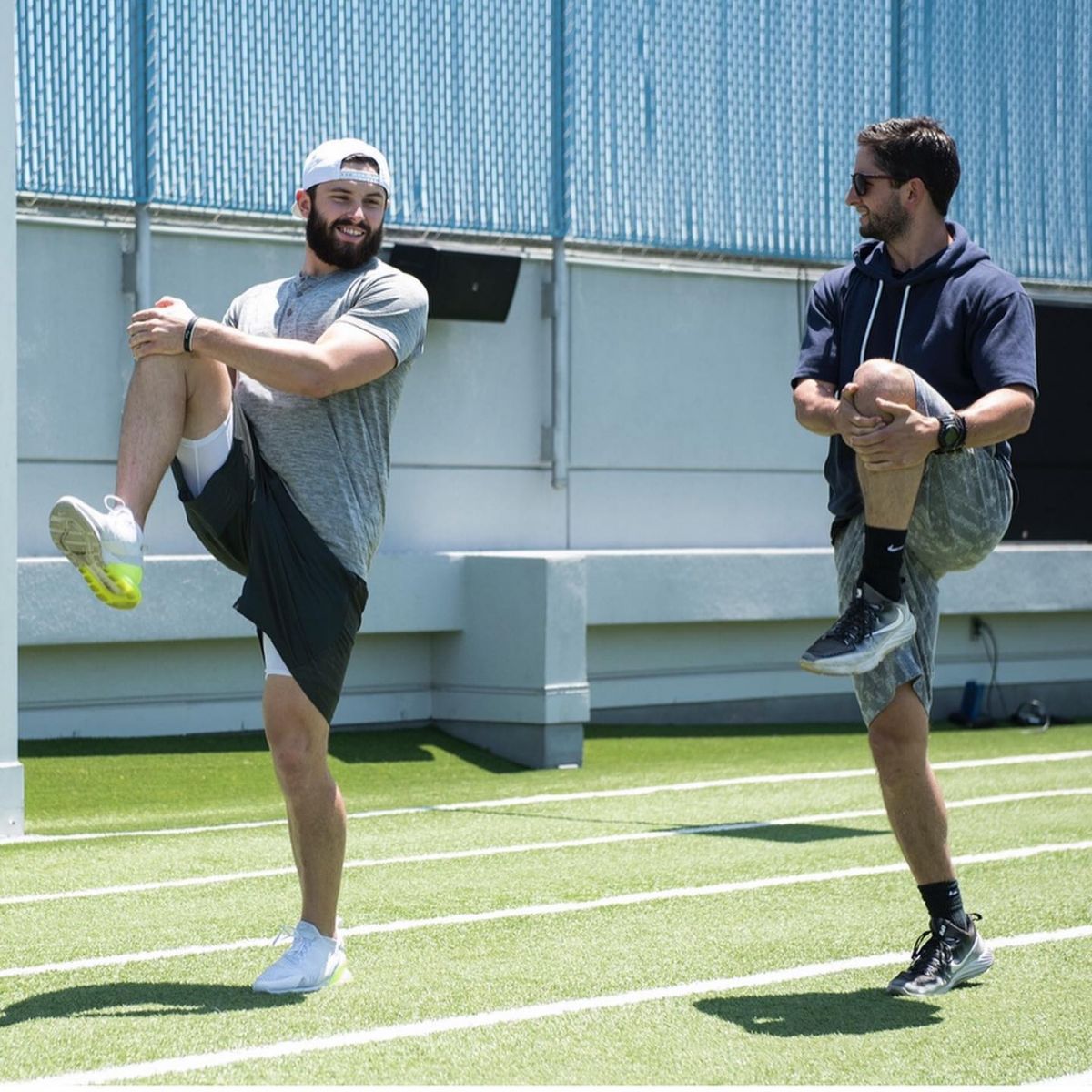 Baker Mayfield Stretching with His Brother on The Track Field (Souce Instagram)
Matt further wrote a line that probably every younger sibling would want to hear from their older sibling. "Proud to call you my brother," he wrote. 
Mayfield has an amazing career that has given him a ton of fortune and fame, but when it comes to his parents and brother, he is still the baby of the family that everyone nurtures and admires.