Sports
Darius Slay's Life with Wife - Talks About Being a Teen Father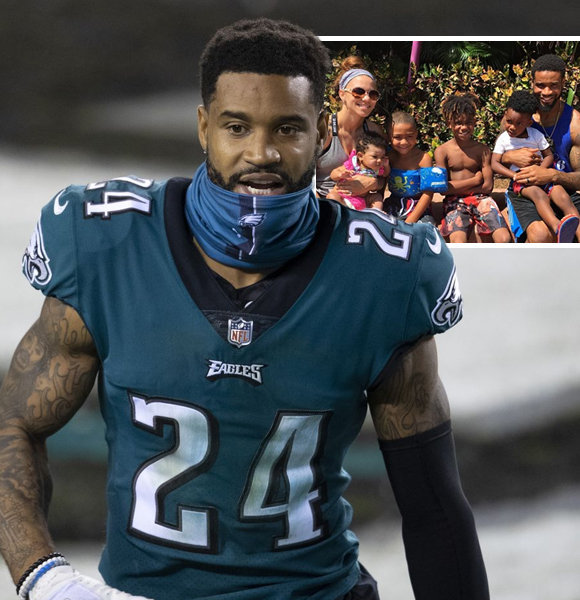 Philadelphia Eagles cornerback Darius Slay is one of the most impressive young players in the NFL, and his stats are there to back up that claim.
Over the years, Darius has time and again proved himself on the field, and his career has seen nothing but progress. Simultaneously, his personal life with his wife and kids has also faced the same trend. He has a family he's equally proud of.
Meet Darius Slay's Wife And Kids
The star athlete has many fans looking up to him on the field, and he delivers accordingly, but bigger responsibility lies on his shoulder when the whistle blows at the end of the game, and he goes back home. 
Darius is married to his long-time girlfriend Jennifer Williams, who now goes by Jennifer Slay. The stunning couple tied the knot in 2018, following a relationship of about three years that ignited sometime around 2015.
Both of them are young and in love, but they've had to grow up a lot faster, as they were teen parents. Darius and his wife are parents to four kids, sons Darion, Demetrius, Trent, and daughter Desirae. However, the only child they had together is little Desirae, and the boys come from Darius and Jennifer's previous relationship.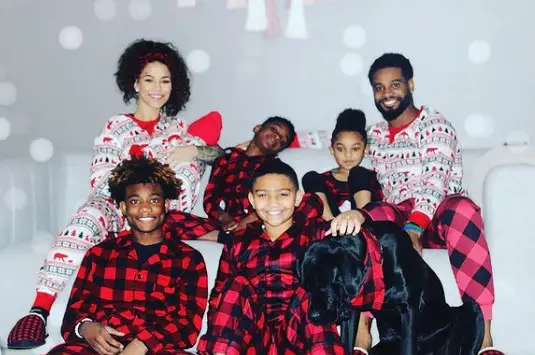 Darius Slay With Wife And Kids (Source: Instagram)
Slay has opened up about being a teen parent at just 15 and how it had affected his childhood. Surely, being a father and raising a newborn is the last thing you would think of doing in your early teen years, but it was a reality for him. He told Detroit Free Press,
I'm outside riding bikes, outside playing tag or something. Now I've got to change some diapers. It was just something different.
However, it was a familiar scenario for him as his mom was a teen parent too. She was just 13 when he was born, and so, he grew up alongside his mom, and now, his son would grow up beside him. 
But the young dad was ready for it. He was ready for the responsibility and was ready to provide for his little boy. Of course, he always had a passion for football, and it remained a burning hope inside him.
Read more on athletes: Eli Apple's Supportive Mother & More On His Career
Fate has its ways. Darius finally got to act on his dreams when he was offered a scholarship for football from Mississippi, and the rest is history.
Handling a strenuous career and raising a child is definitely a challenging feat, but Slay successfully tackled it with much help from momma Slay.
On the contrary, he says that having his son, Darion, at a young age only pushed his drive forward and made him do better. He said,
But when I had him, it changed my whole mindset, like, 'I've got to go out there and get things.'
And he did! He has grown tremendously as a player and as a person too. Then after a few years came along, Jennifer, who was an athlete herself, played basketball in college, but she did not venture further into the field.
Moreover, she came in as a strong support system for Darius. She was a teen mom too and had her first child at 18, so the two of them could relate to each other.
They both felt like they missed out on their childhood, so they are enjoying their life now together by doing what their heart desires.
She brings more to the table as his wife. Darius states that Jennifer has helped him "mature as a person and a player." Adding on to that, Jennifer has graciously accepted all the children and is a great mom to them.
Indeed, Darius has found the perfect wife and loves to show her off on his socials. For example, he posted a gorgeous picture of him and his wife on the occasion of their anniversary.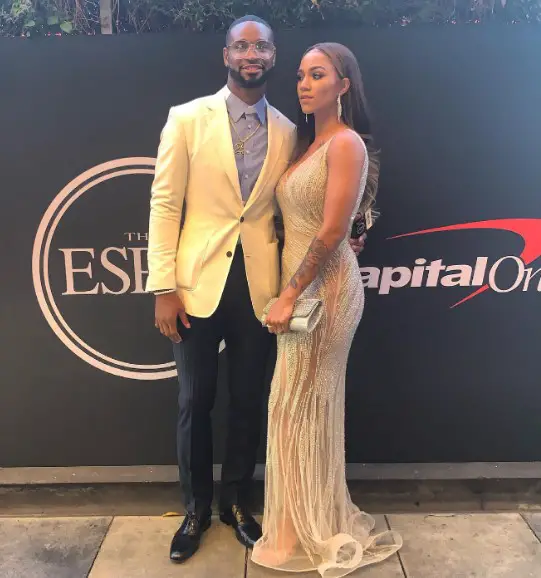 Darius Slay And His Wife, Jennifer Slay (Source: Instagram)
Slay captioned it, "Happy anniversary to this amazing beautiful lady of mines. I appreciate ya for everything u do for our family... I Love u my Queen long neck", followed by a laughing emoji in reference to the humorous nickname.
Evidently, Mr. Slay is a family man and puts a lot of time and thought into raising his kids the right way and treating his missus the right way. As a result, the family of six lives a life full of joy.