Entertainment
Barnaby Kay Gets Married After Dating for 20 Years!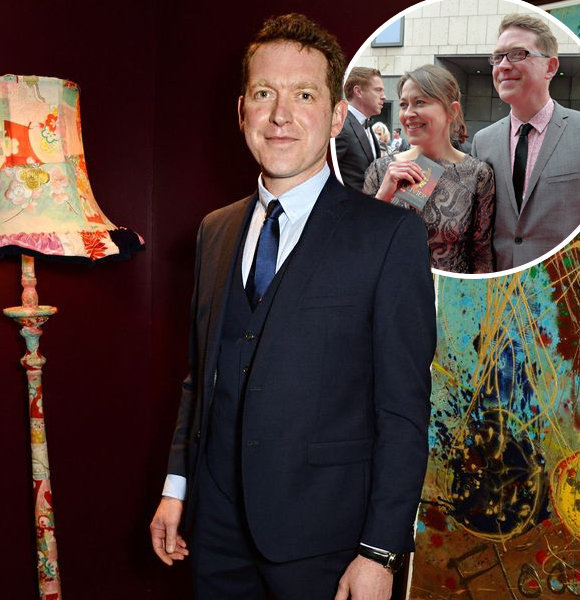 Barnaby Kay is an established actor who has done notable work in Hollywood and theater. His major credits include 'Doctor Who,' 'Midsomer Murders,' 'Conspiracy,' and 'Shakespeare in Love.' 
His passion for acting not only landed him a solid career but also led him to meet his wife. Barnaby and his wife share a love for each other and acting, leading them to star together on-screen. 
Who Is Barnaby Kay's Wife?
Barnaby Kay's wife is a well-known actress Nicola Walker. The couple tied the knot in 2013 and has grown from two to a bunch of three with their son, Harry Kay.
It's interesting to note that their relationship lasted even longer than their marriage. The two met each other on the sets of 'The Libertine' and soon started dating.
Their relationships went from days to months to years, and soon they faced the 20th anniversary of their relationship, but Nicola stood with no ring on her finger yet.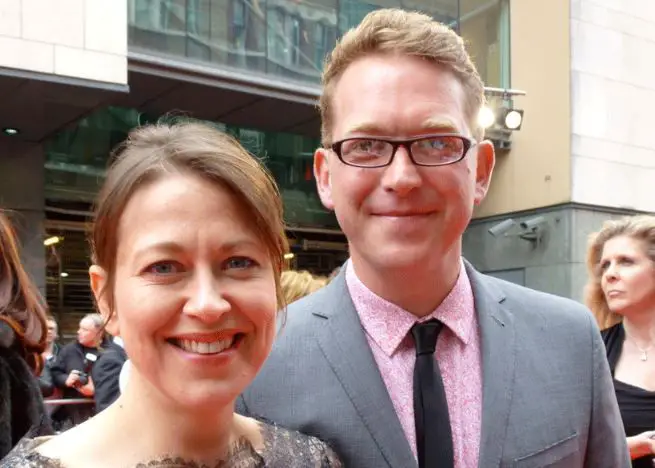 Barnaby Kay and His Wife, Nicola Walker (Source: Pinterest)
Now you might think it was a bit of a letdown for the 'Spook' actress, as it's almost every girl's dream to have a romantic and special proposal and wedding. But the truth is quite the opposite.
It turns out the nuptials didn't really excite Nicola. That's why she and Barnaby gave it a whole 20 years of consideration.
While Barnaby hasn't given his stance on weddings, Nicola has openly admitted that marriage seemed more like a workday for her.
"I find the whole ceremony of marriage a bit like going to work. Putting on a lovely dress and make-up, learning lines, someone doing your hair … I can see that would be really appealing if you don't do it for a living," she said.
To be honest, it does make sense from her point of view. So there was no extravaganza on their special day. Instead, they had a private ceremony with only close friends and family involved.
You might like: All about Andrea Anders's Relationship With Matt LeBlanc
Well, considering that they are still going strong as ever, we guess that Barnaby and his wife would make a great couple with or without the nuptial ceremonies.
However, they decided to get married in order to provide their son with a sense of security.
Now, their son is 16 years old, and Nicola still reminisces how his arrival changed their lives. She said,
But you have no sense of how much your life is going to change. It does change but it changes for the better.
While it was not a problem for Barnaby, his wife, on the other hand, worried that she wouldn't get job offers after having a baby. But things turned out just fine for the actress as she is still active in the industry.
Coming from the same professional background, the talented duo is supportive and understanding of each other.
When Henry was just a baby, and Nicola had to be on set, Kay would take care of the baby and hold him in his arms in a caravan offset so that his partner could focus well on work.
It might not have been a dream wedding scenario for Nicola, but she did land a dreamy husband like Barnaby.
In recent years, Kay has been slightly inactive in the industry, but you can spot Nicola Walker in 'The Split' and 'Annika.'