Celebs
Barry Diller Is Gay But Has a Wife?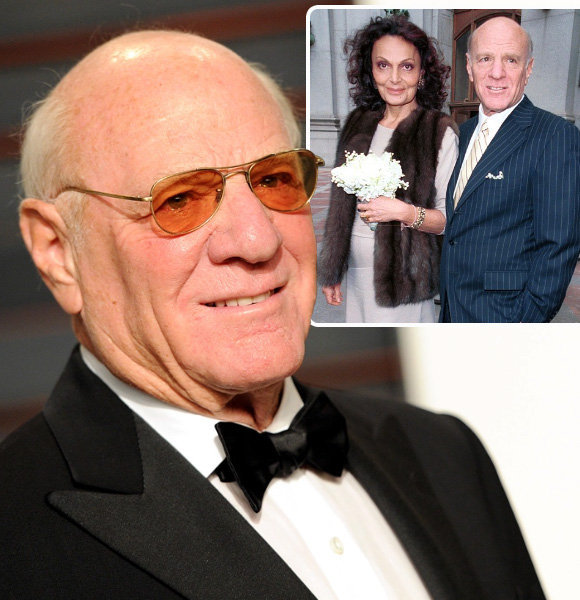 Barry Diller is the founder of what we know as one of the biggest broadcasting companies, Fox Broadcasting Company. Now the chairman and senior executive of IAC and Expedia Group, Diller's professional life really is a tough act to follow. 
Surrounded by all the success, Diller's personal life is the aspect that gets all the attention or, let's say, over the years, has gotten all the scrutiny. 
One thing that comes as shocking and alien for some is him having a wife and being a gay man. 
Barry Diller Gay with a Wife?
Well, it's true. 
Diller, who is an openly gay man, is actually married to a woman. While this might be unorthodox for many, as for Barry, this has been his life for a solid two decades now. 
So could he actually be bisexual? It is a question for which even we are searching answers for. 
He married his wife, Daine von Furstenberg, a Belgian designer, back in 2001, and the marriage has been intact ever since. 
While people have various questions regarding this marriage, the first question that everyone surely thinks about is, If he is gay, then how did this marriage come to be or even last?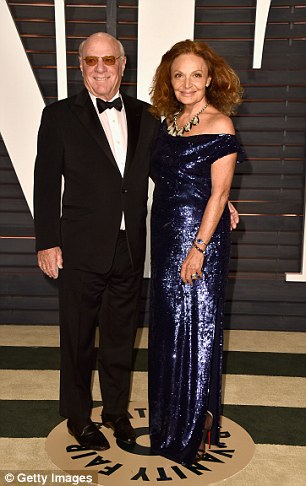 Barry Diller with His Wife During Vanity Fair (Source - GETTY, Extracted From Daily Mail)
We might not have an answer to this, but we are sure that the two do love each other, not like how ideal husband-wife should love each other, but it surely is there.
Diller, who married at the age of 59, did create quite a stir in the media with the news. Although their love was regarded as a "warm and genuine one," the media already had a history of Diller's past relationship that raised many eyebrows during the time. 
Keep Reading: Find Out How Journalist Kevin Newman Reacted After his Son Alex Came Out as Gay!
To be fair, Diller might not exactly be straight, but sources refer to him as a "more or less openly gay man." But his recorded relationships have been with guys in the past.
For example, he was in a long-term relationship with the former editor-in-chief of The Advocate.
And allegedly, Diller also used to attend gay parties and benefits. So married with a wife now, why is not Diller considered to be bisexual or why even a label for him as he himself has not given himself one?
Diller was suddenly labeled as not straight when he was outed by a writer and columnist back in 2015. 
Outed by Who?
Liz Smith, a very prominent writer and columnist, came out to the media to reveal some conversations she had in the past with Barry Diller. 
Smith sat down with The Hollywood Reporter to share an instance that happened back in 1992 where the IAC senior executive asked her if he should come out to the world. 
But Smith was the one to advise him not to do so as she thought it would be beneficial for another high-profile executive to come out as gay. 
She recalled telling Diller, 
"No, Barry, David Geffen needs to come out. He needs a big story or a scandal or a fight to push him in business and make people afraid of him."
Another reason Smith did not want him to come out was that he already liked a woman back then. Diane von Furstenberg, his now spouse whom, as per Liz, he "worships."
He and his wife have been together since the 1970s but married later in 2001. Although they now maintain separate residences, they are still legally wedded. 
Although Diller never responded to this, things surely might not be well for Smith and Diller. After all, seemingly, Diller never wanted to discuss the matters in public, and well, it was made public by Liz. 
As long as Diller does not make a confirmation of this news, we cannot confirm anything. 
Also Read: ABC's Sam Champion and his Gay Partner, Rubem Robierb. Meet his visual artist Husband
And if he wants to keep some matters private as possible, we wholeheartedly understand that and forward our respect. 
Yes, quite ironic for us to say after coming to the end of this article but hey, Someone's sexuality is not a matter that we can speculate about, so no confirmations are provided from our side.
However, getting to know about the love he shares for his partner and how long they have been together, the love seems genuine. 
But what we do know is Diller is quite content with his life, and although he does not have his own kids, his wife does have two children from her previous marriage to Egon Von Furstenberg.