Entertainment
What Is Bebe Neuwirth's Life with Her Husband Like?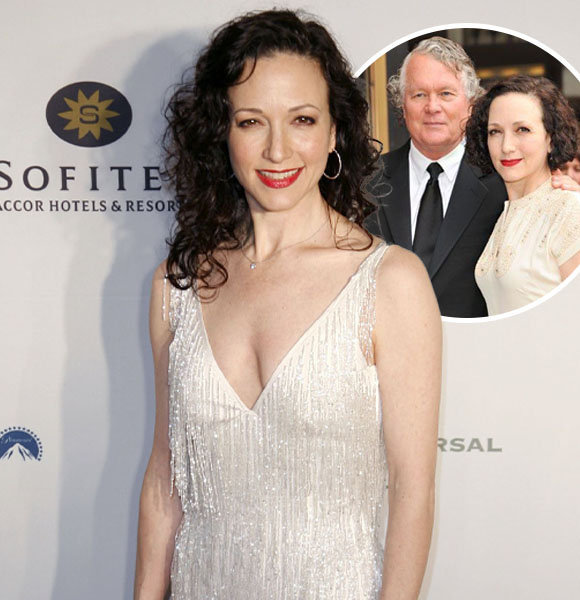 'Jumanji' actress Bebe Neuwirth has flourished in Hollywood with her astounding skills. But, apart from being a global superstar, this woman carries herself as serene and humble.
A talented woman with so much grace and elegance is appreciated by many and has garnered immense love and support.
However, while relishing the taste of her colossal career, she has also been followed with questions regarding her husband and children. 
Bebe Neuwirth's Husband & Children
The year 1984 was the time of Bebe's life when she walked down the aisle for the very first time. She exchanged vows with actor Paul Dorman.
The couple took their initial steps as a husband and wife after quite a long time of seeing each other.
They had landed their eyes, for the first time in 1982 after performing a revue at O'Neal's Restaurant in New York City. 
Just after two years of their meeting, they tied the knot.
But, unfortunately, due to some unnarrated consequences, the couple decided to part their ways and separated in 1991. In addition, they both have no children together. 
After the partition, Bebe decided to fully dedicate her significant time to her career. She focused on music, dance, acting, and so much more.
Eventually, in 1995, she came across one of her biggest projects, 'Jumanji.' The movie was a huge hit and made a pretty good collection at the box office.
Since then, Bebe Neuwirth has been giving back astounding performances on screen. 
Keep reading about another Jumanji sensation, Is Lamorne Morris Married? Know His Relationship Status
While flourishing with a colossal career, she ended up exchanging her heart with someone while keeping it secret from the public.
In 2009, keeping things private, she exchanged vows with a man she had exchanged her heart with, Chris Calkins, a photographer.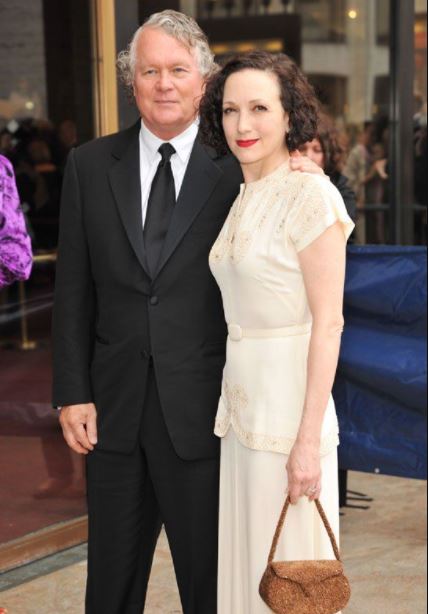 Bebe Neuwirth alongside her husband, Chris (Image Source: Pinterest)
They tied the knots within the presence of eighty guests hardly. Then, they organized the euphoric celebration at the Player's Club in Manhattan's Gramercy Park.
The husband and wife duo have not revealed much about their first meeting or love story, but when they're spotted together, they warm the hearts of their fans with their adorable chemistry.
Calkins is a passionate photographer who was handed a camera at twelve by his father. Since then, it has been sixty years already, and his hands never feel complete without having a camera with him.
His photographic collections have been exhibited and displayed in several significant areas. Calkins is immensely successful and passionate in his field of work. 
Moreover, he also runs a coffee business alongside. He and his wife have been prospering together ever since.
It's been over a decade already since they exchanged vows, and the fact has made many fans wonder about their children. Multiple questions have been kicking in their lives regarding their kids.
But, the couple doesn't have any children yet. Both of them are drenched with a hectic schedule, and maybe keeping this in mind, they haven't planned much on having children of their own. 
Not having a kid isn't an obligation here, as the couple is pet lovers, especially cats.
They have their little cat, enough to keep the couple busy. So, the adorable cat certainly fills in for Bebe Neuwirth's children.  
In addition, they share multiple posts and stories of their pet on their socials, which is a treat to their followers.
Indeed, the couple has been prospering the palette of joy and happiness together over the decade, and we hope their bond continues to flourish as it always has.