While the late actor Ben Gazzara left behind a legacy with his amazing acting career garnering his bulky net worth, his romantic ties with his three spouses are also something his fans are enthusiastic to learn about.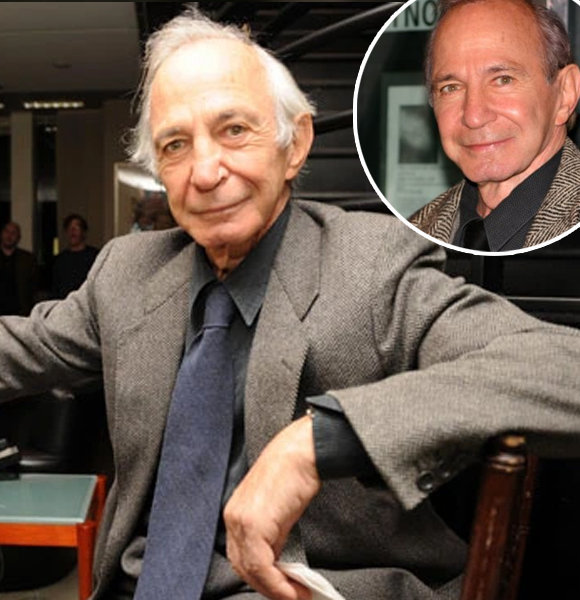 As the late actor Ben Gazzara blessed the world with his legendary contribution to the entertainment industry, his legacy still echos through his astounding portrayals in several films and TV series, which garnered him a massive net worth throughout his career.
Besides his acclaimed profession, he is also known for his romantic ties with three spouses who are equally known personalities in the entertainment industry.
Ben Gazzara's Spouses
Going back to his first known relationship, he first tied the knot with his spouse Louise Erickson in 1951. Louise is mostly recognized for her portrayal in the film Three Husbands, released in 1950.
The couple's marriage was not a success as they split their ways in 1957. However, the pair did not share any children from their six years of marriage.
Love found its way again when Ben met his second wife, Janice Rule, an American actress. The two shared the vows on November 25, 1961.
They became parents to their daughter Elizabeth Gazzara who is also in entertainment, but she picked a different route than her parents and worked as an editor for films and TV series.
Well, his two-decades-long marriage came to a halt when Ben and Janice divorced on January 28, 1982. The same year he parted with Janice, the actor tied his knot for the third time with Elke Stuckmann.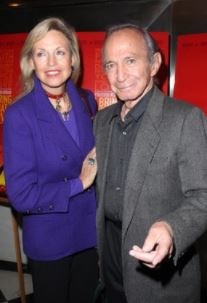 Ben Gazzara with his third spouse, Elke Stuckmann (Source: PMC)
Ben and Elke's first encounter happened in Korea during the filming of the movie Inchon. Though the two did not share a biological child, Ben adopted Elke's daughter from her previous relationship.
His marriage with his third spouse lasted for the rest of his life until his saddening demise in 2012.
Love life of - Is Jerry Cantrell Married? Inside His Mysterious Love Life
What Is Ben Gazzara's Net Worth?
Ben began his journey as an actor in 1953, making his debut with the TV series Danger aired from 1951 to 1954.
As soon as he started his career, his acting skills garnered significant attention, and he even received recognition for his role in End as a Man, an off-Broadway show, in 1953.
Later, he also made his debut on Broadway. With his outstanding performances, he quickly became one of the famed Broadway performers.
Progressing his way into films and TV series, he began portraying major roles on screens. His astonishing roles made him a recipient of prestigious awards such as Primetime Emmy Awards, Tony Awards, Golden Globe Awards, Drama Desk Award, only to name a few.
Given that he was a part of several hit films of his time, the actor must have amassed a bulky wealth from his career. Although the accurate number of Ben's net worth is not known, the legacy he has left behind through his work hints his fortune to have been in seven figures or more.
More on - Merrick Hanna Has Been Moving In Fast Pace In The Road Of Success
Short Bio on Ben Gazzara
Born on August 28, 1930, Ben's parents were Italian immigrants Antonio and Angelina Gazzara. Belonging to an Italian family, the actor only learned English later when he began attaining school.
The New York-raised Ben developed a passion for acting from a young age and participated in local drama shows, which helped him hone his skills as he grew up.  
The Stuyvesant High School graduate enrolled in City College of New York to major in electrical engineering for his academic study. But his inclination towards acting grew heavy on his education, and he dropped out.
Later he took acting classes at The New School located in New York and went on to join Actors Studio, from where his journey towards making a legacy began.
Ben took his last breath on February 3, 2012, when he lost his life to pancreatic cancer in New York at the age of 81. However, his decades of contribution to entertainment will be remembered for years to come.