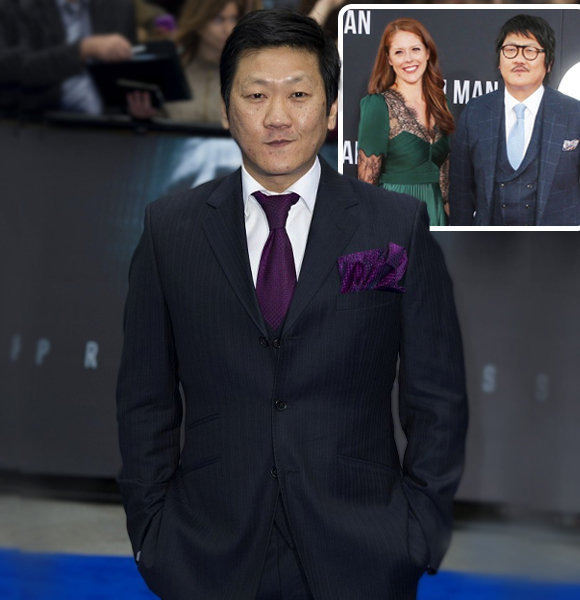 Benedict Wong is a well-known face in Hollywood, especially among Marvel movie fans. All have loved his character as Dr. Strange's handy companion.
But what about real life? Is Benedict Wong married? Has he found a companion in the form of his wife? Find out all the answers below.
Who Is Benedict Wong's Wife?
Benedict Wong is always seen up for a fight and ready for some action in his fierce roles, but he is a soft man at heart when the cameras aren't rolling.
In reality, Benedict is a happily married man. He has been married to his wife, Nina Wong, for many years. 
Benedict and his wife have made several public appearances at events together.
Wong brings along his dear wife as his plus one during events such as premieres and award shows.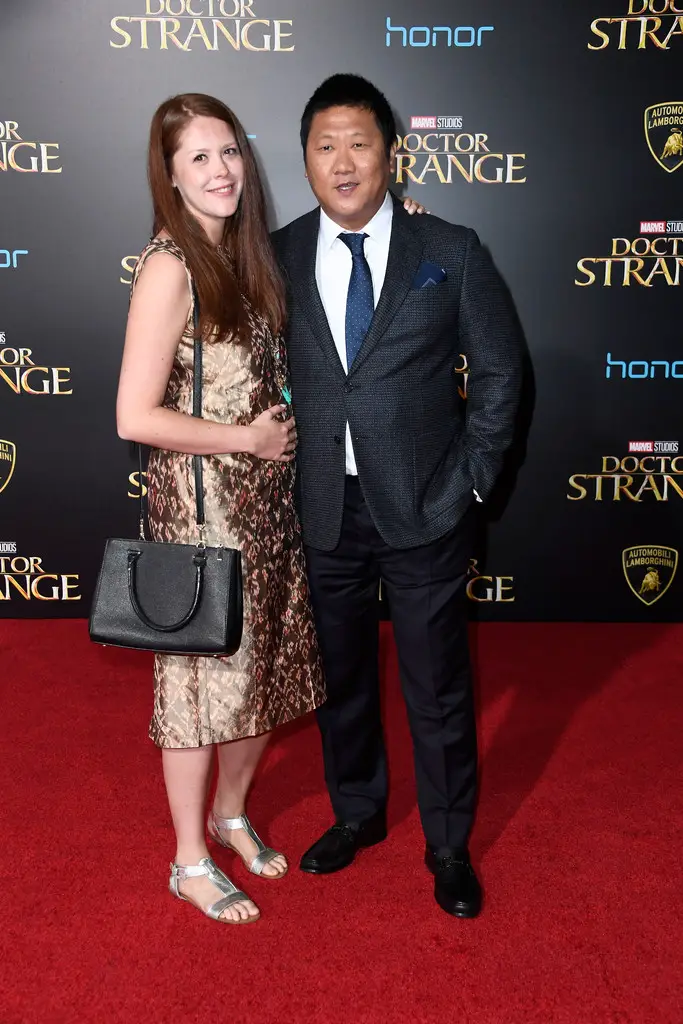 Benedict and His Wife, Nina Wong (Source: Zimbio)
However, that's all that we're getting from these two. Benedict is known for being private and keeping his personal life far away from the media spotlight. 
Thus, many details about his relationship with his wife remain in the shadows.
Whenever he's speaking on a public platform, his conversation usually revolves around work and career and refrains from delving much into his personal life.
Likewise, he is active on social media, but he keeps it mostly about work-related stuff there too.
His privacy might be why many people don't even know that he is married.
Also check out: Brian George's Striking Net Worth & More on His Married Life
On the other hand, Wong has been more open about his parents and family and has shared his childhood experiences with the media.
More on Benedict Wong's Family
Benedict was born on 3 July 1971 in Eccles, Greater Manchester. His parents are originally from Hong Kong, which makes his ethnicity Asian. However, he was born and raised in the UK, making his nationality British.
He has spoken up about the struggles of being a non-white Brit in Hollywood and said that non-white actors don't last too long in the industry.
"In America, you're just an American. You're accepted. It doesn't matter that you're of whatever race. If anything, I'm British, and that's it. So let's just get on with it, really," he told The Independent. 
Moreover, he shared that his identity is often mislabeled due to his ethnic roots.
People often address him as a British East Asian actor, but he's simply British, having lived his whole life in the UK.
On that note, he added,
It's really hard because obviously people label you as a British East Asian actor. And I'm just from Salford; it's where I was born.
Furthermore, Benedict also said it wasn't easy to convince his parents, who had moved from Hong Kong to Ireland and finally to the UK.
His father wanted him to find a job and settle down as soon as possible, but he fought for the chance to take on acting.
Fast forward to the present, he has now become an established name in the industry and has been the face of iconic characters such as Wong in the Marvel Cinematic Universe and Kublai Khan in 'Marco Polo.' 
Wong has also appeared in 'The Dark Crystal: Age of Resistance,' 'Spirit Warriors,' 'Gemini Man,' 'Prometheus,' 'Kick-Ass 2,' and others.