Entertainment
A Glimpse Inside Bianca Kajlich's Life - What Is She Doing now?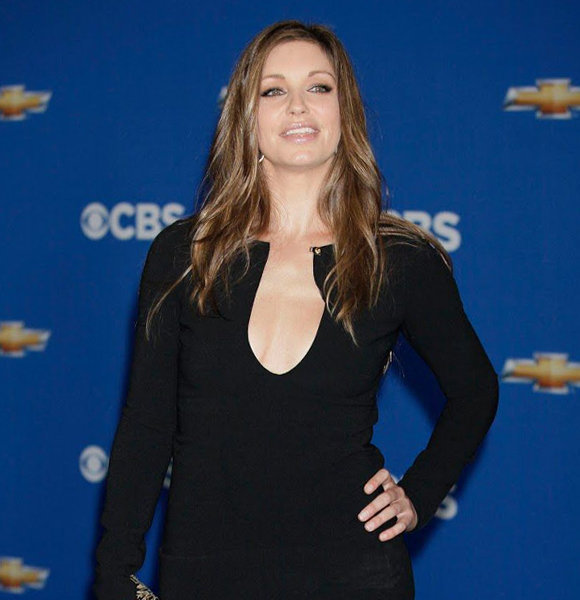 2010's heartthrob Bianca Kajlich has enchanted the hearts of many with her beauty and talent. In addition, her on-screen presence has been memorable to many.
However, she has remained rather inactive over the years in the industry, leaving her fans wondering what the actress is busy with now. The good news is that Bianca has not completely left the showbiz world but has leaned more towards a low-key life instead.
What Is Bianca Kajlich Doing Now?
Bianca made her Hollywood debut with the classic fan-favorite rom-com '10 Things I Hate About You.' But her career skyrocketed, and she gained recognition through her role of Natasha Kelly in 'Dawson's Creek.'
Since then, she has appeared in TV shows such as 'Rock Me Baby,' 'Rules of Engagement,' and 'Undateable,' which contribute largely to her career. 
But now, her personal life has kept her busier. Indeed, Bianca is now a married woman and a mother, so we can imagine how mom duties might have occupied most of her time.
Especially when it comes down to the life of an actor, managing time can be a big issue with uncertain time schedules and hectic work hours.
On top of that, you don't get fixed time off; weekends aren't weekends sometimes for actors. So managing time for work and family can be bothersome for many.
Read more on:  Kim Fields Reveals Why She Quit 'Living Single'
In Bianca's case, she has made sure to give quality time to her family alongside her professional life. She is married to radio host Michael Catherwood a.k.a, Psycho Mike. The two have been married since 2012 and are still going strong.
They welcomed their daughter Magnolia into the world in 2014. Magnolia is Bianca's only child, and she has been a devoted mom to her.
Moreover, she is also an amazing wife, and we have her ex-husband vouching for it.
Kajlich's marriage with Michael was not her first shot at matrimony. She was previously married to soccer player Landon Donovan for four years.
The pair tied the knot in 2006, but they parted ways in 2010.
However, not all separations result in a bitter end. Landon has nothing but sweet words about Bianca even after their divorce. He said,
I've known Bianca for eight years. We have been and will always be best of friends.
Adding on, Landon credits her for giving him the support he needed to get to where he is now.
Bianca is indeed a wonderful wife, and Michael must have also felt the same way. That's why their marriage has lasted over a decade, and the couple is still in love like it's fresh.
Her Instagram posts clearly depict their strong family bond. She loves to share glimpses into her family life with her daughter and husband on her socials.
Bianca Kajlich Now, With Her Husband, Micheal Catherwood (Source: Instagram)
Moreover, if it wasn't already evident from the picture above, Kajlich is a fitness freak.
Apart from acting and family, she devotes her time to her well-being and fitness, and she loves a good workout. No wonder she has such an impressive physique in her mid-40s!
Bianca is surely living the best life now with her family, and her career is moving on alongside it.
Even today, Bianca Kajlich can be seen in TV shows, and her passion for acting is far from dying down. Her most recent work can be seen in 'Bosch' and 'Legacies.'