Entertainment
Nicola Coughlan's Heartwarming Support for the LGBTQIA+ Community Draws Speculation on Her Sexuality
Irish actress Nicola Coughlan is known for her role in two big productions and widely loved series. 
She is known as Clare Devlin in the sitcom 'Derry Girls' that airs on Channel 4 and has also been seen in Netflix's popular period drama, 'Bridgerton.'
Nicola, age 35, has had major success in her career since 2018. The fame is still fresh for Coughlan, but a lot of curiosity comes along with fame. 
Especially in the case of Nicola, questions such as 'is Nicola Coughlan gay?' and regarding her partner have been the top queries. 
While people seem to know much about her professional life, her personal life is mysterious to most. So keep reading to find out all the details you need on Nicola's partner.
Who Is Nicola Coughlan's Partner?
This is among the more frequently asked questions when famous personalities keep their relationship under wraps. 
Nicola has kept the details of her boyfriend or having a partner secret, and she never really talks about her relationships in her interviews. 
But another reason why people consider her to be lesbian is because of her support for the LGBTQIA+ community. 
Nicola is very passionate and open about her support for the community. Back in 2015, she went door to door in Ireland to campaign and urge people to vote for a yes in an equal-marriage referendum. 
Not only that but Coughlan also has an Instagram story highlight marked with a pride symbol where she shows her support to the community and is very passionate about doing so. 
Coughlan shows immense love and respect for the community's people, which is truly heartwarming. 
Her character in the series 'Derry Girls' is a lesbian, and her character came out as a lesbian in the first season of the series.  
More From Birdgerton Cast: All about Simone Ashley's Parents & Impressive Net Worth
Nicola might be considered or specualted to be lesbian due to many of these reasons.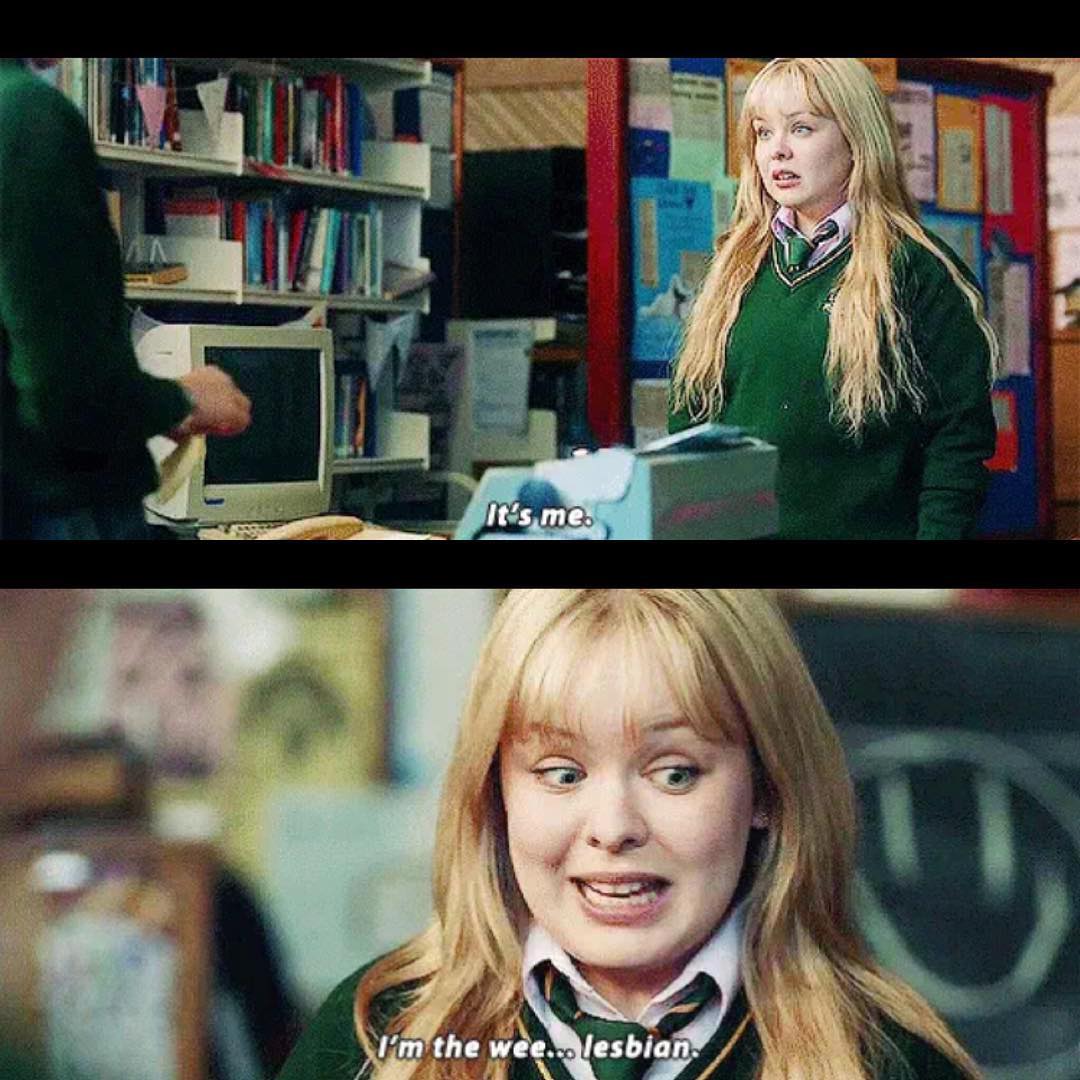 Nicola Coughlan Shares A Picture Of Her Coming Out On Pride Day (Source Instagram)
Well, it is not an unusual thing for tabloids to doubt the sexuality of a personality based on the roles they play or their online social media presence, but we still cannot confirm anything unless Nicola herself feels comfortable enough to talk about the matter. 
Therefore, her showing support to the community and playing a gay character doesn't necessarily mean that we can question her sexuality. 
For all we know, she is a massive supporter of the LGBTQIA+ community and is very passionate about advocating for their rights and well-being. 
Talking about her partner or her dating life, she was once rumored to be in a relationship with a hairdresser named Jonathan Van Ness. But people were quick to cut the rumor off as Jonathan, her rumored partner, is gay, and they are nothing but good friends. 
The two hang out together and seemingly spend a lot of time with each other. So, although Jonathan might not be the one she is dating, we are sure Jonathan does know a lot about her personal life and who she is dating.