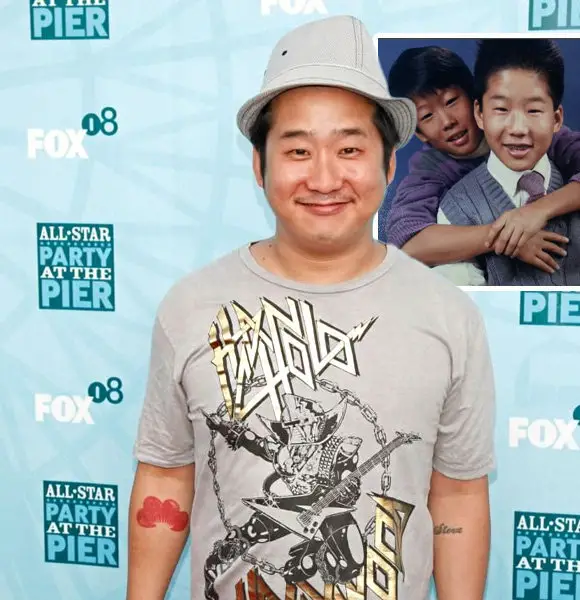 A barrel of laughs, Bobby Lee, has been ruling the hearts of his audience since decades of him stepping into comedy, acting, and podcast.
Bobby has garnered enough love and attention from people all around the world. It seems like success runs in his bloodline.
Like Bobby, his younger brother is a successful band member from Mangchi who has also taken his steps into comedy. The siblings always shower each other with as much support as possible. 
Bobby Lee's Brother
Bobby has grown alongside his little one, his brother, Steve Lee. Since their childhood, they flourished under the shade of their parents, who nurtured them with immense love. 
Both the siblings have destined their lives with different accomplishments, but their heart is still of a child. Most of the time on Twitter, they crack up with sarcasm on each other. And, to this date, their inner child hasn't died.
Bobby once posted an adorable picture on Instagram while wishing his younger brother a happy birthday.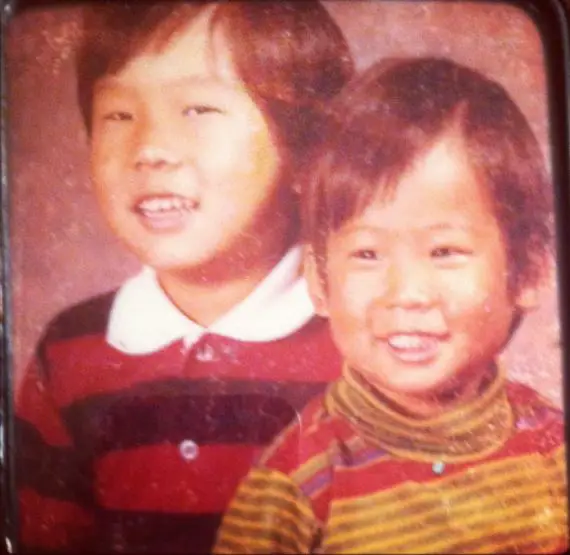 Bobby Lee alongside his younger brother, Steve Lee (Image Source: Instagram)
While posting the adorable picture, he wrote, "A photo of my brother @quangou and I to remind people that I'm the older brother. He is more famous and more talented. Happy Birthday Steven!"
The bond seen in the picture is still intact amongst the siblings. They're both huge personalities today and have paved quite a long path with their accomplishments. 
Initiating with the journey Bobby has paved, he has appeared in some really popular movies like 'Borderlands,' 'Laid In America,' 'Pineapple Express,' and many more.
Also, the films he has portrayed his roles in do pretty well at the box office.
Moreover, making his audience chuckle with excitement, he made his appearance on a podcast alongside his girlfriend, Khalyla Kuhn, a famous YouTuber, in 2015.
Also, read Awesome Actor and Comedian Charlie Murphy: Is He Dating Anyone After His Wife's Demise?
The podcast idea came into implementation after Kuhn was diagnosed with a heart problem.
When she had nothing on her plate, she came up with the podcast 'Tiger Belly.' 
Gradually, many more people joined in, including Bobby Lee, who also composed the intro song, Shadow Gook, for the podcast.
Bobby has still been keeping himself engaged within podcasts, movies, and comedy. He has been nailing each of these aspects. 
Moreover, Steve, inspired by his sibling, came up with a podcast of his own, 'The Steebee Weebee Show.'
On the other hand, Steve Lee has been polishing his fame through singing, stand-up comedy, and podcasts.
Both the siblings share pretty much a similar passion. Steve kicked started his career by working in the customer service industry. Soon after, he made his TV debut, appearing on MAD TV with Bobby.
Gradually, Steve started making his entrance into the industry. Once Steve and Bobby Lee came across an undercover artist, David Chloe.
Chloe, finding his interest common, soon initiated a punk band, Mangchi, alongside Steve. 
The band has also marked their significance in one of the fashion shows of Steve Aoki in 2017. Aoki has also made his contribution with Mangchi's releases with the songs. 
Both the brothers have been flourishing amongst their colossal careers. But, despite the amazing journey they have set so far, the siblings have lost the shade of their father from their lives.
In 2019, their father bid farewell to the world. In his memory, Bobby left a heart-wrenching caption on his Instagram wall.
He also made several statements regarding his learnings from his dad in one of his podcasts from 'Tiger Belly.' 
The moment was heartbreaking, but they dust it off with adorable smiles. They still live under the shade of their loving mother and have been showering her with ineffable love and joy.