Celebs
Inside Bong Go's Mysterious Family Life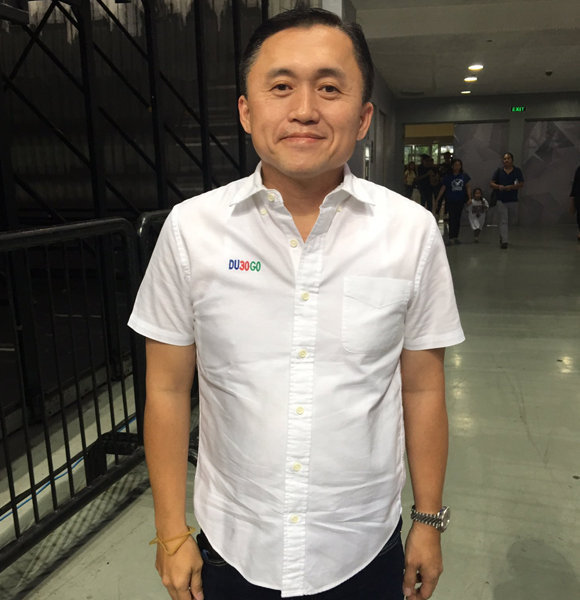 Bong Go is a Filipino politician serving in the post since 2019. He belongs to a family of business personnel, and he is probably the only one in his family who is into politics. Regardless, his family has always maintained a high stature in society. 
But we are not here to discuss his political front today. Instead, we will be deliberating through his personal life, including his wife and children.
Bong Go's Wife and Children
Before achieving the senator position, Bong served as a special assistant to the president, Rodrigo Duterte, and served as the head of the presidential management staff. 
As busy as his political life is, his personal life is equally calming. He is a happily married man and lives a very quiet life with his wife and children. 
As seen among political figures, they don't reveal much about their personal life or, at times, do not reveal who they are spending their life with. 
Bong's approach to shedding light on his personal life has been the same. 
He has never really talked about his wife and what goes on in his married life, and neither has he ever shared any details regarding it. 
So and so, all we know about him is that he has a wife. But, apart from that, we do not know his wife's identity or even her name.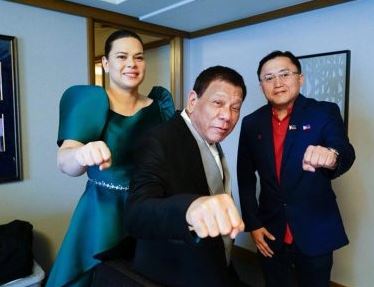 Bong Go's picture(right) with his fellow politicians (Source: The Diplomat)
Also Read: Hannah Simone Thanks Her Father for Her Flourishing Career
So for the people asking to see his wife's picture, we might have to disappoint you on this one. Nonetheless, the news of his son has been in the media for all the right reasons. 
The pair have a son named Chrence Go, a brilliant child who has been making his father proud with his educational accomplishments. 
His son placed third in the CPA exam two years ago, and the media covered this news. CPA is called the Certified Public Accountant licensure examination. 
Additionally, his son also won the NCR accounting competition and bagged three awards during the competition in 2018. 
The future seems pretty clear for Go's son, bright and rewarding.
The Go family comes from a line of achievers. Bong's grandfather was a big businessman, so was his father, and so is he, and now it seems like his son is just on the right path to keep their legacy intact and alive. 
Bong Go's Short Biography
Bong Go, known as Christopher Lawrence "Bong" Tereso Go, was born on June 14, 1974, in Davao City, Philippines. 
He was born and raised in a Chinese Filipino family and is the son of Davao-based businessman Desiderio Go. 
His grandfather was a big name in society. He is the grandson of August Tesoro, the founder of one of the largest printing companies in Davao city. 
Go did his high schooling at La Salle Green Hills. He was enrolled to take a management degree from the De La Salle University, but he later changed to Ateneo de Davao University and graduated with a bachelor's degree in marketing. 
A lesser-known fact, he is a huge basketball fan and is actively involved in promoting the sports in his country. 
As for his recent update, Go, who was supposed to run for the presidential election, recently withdrew from the election, citing that it contradicted his actions and his family had opposition from his presidential race. 
Regardless, Go's professional accomplishments are enough to keep his name among the high achievers in the business world.