Entertainment
Hannah Simone Thanks Her Father for Her Flourishing Career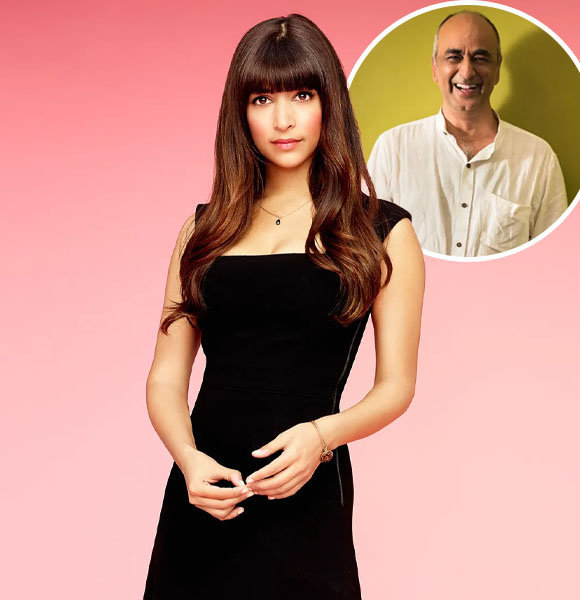 Hannah Simone is a well-known actress and model, most recognized for her role as Cece in the fan-favorite TV show 'New Girl.'
She has worked around the globe, and her gorgeous looks have intrigued everyone, making them wonder about her ethnicity.
In addition, her family background is quite interesting, so keep reading if you want to know more.
What Is Hannah Simone's Ethnicity?
Hannah Simone was born on 3 August 1980 in London but spent her childhood in Calgary, Canada. 
She comes from a unique mix of ethnicity and race.
Her parents are of Asian and European descent. Her father is from India, whereas her mother has German, Italian, Greek, and Cypriot roots. 
Hannah lived her life in a cocktail of cultures due to her ethnicity. Not just because of her family background but also because she stayed in many different countries during her childhood. 
She was born in the UK and later moved to Canada, but she spent her teen years across the globe. She moved to Saudi Arabia next but later left for Cyprus and Greece in her early teens. 
Read more on: Maitreyi Ramakrishnan Stands Proud about Her Ethnicity
Her career started in Cyprus, where she worked as a model.
However, her family moved again to India when she was 16. There, Hannah realized her passion for humanitarian work and organized several campaigns to help those in need.
Then, she moved back to Canada to pursue her bachelor's degree and stayed back and forth between Canada and the UK.
She also worked as a human rights officer for the United Nations before landing her job as an actor. 
Along with such a diverse ethnicity and cultural influence, Simone's career also has great versatility. She has actively worked in the philanthropic and humanitarian fields along with television, movies, and modeling.
So what caused her to switch between careers that seem so different from each other, you might wonder. Well, her simple answer is that she followed her heart, and her parents supported her all the way through.
"My family's said to me from the beginning, 'People are always going to tell you to pick what you want to be when you grow up,'" said Hannah,
You take that and throw it out the window, that's garbage. People are complicated and we love many things and we're passionate about many things.
The green signal from her family helped her further venture into both professions, which only resulted in her doing her best in both of them.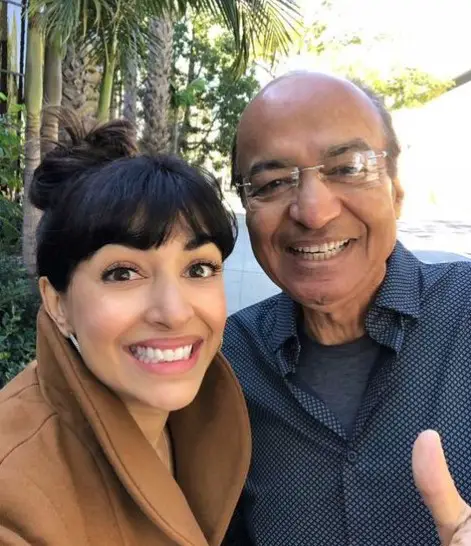 Hannah Simone and Her Father, Naren Simone (Source: Instagram)
"You can be a human rights activist and also be doing these comedy plays in your community and that's OK. All those things are a part of who you are and you can love them equally.' So I was happy doing that," she added.
Moreover, Hannah, who embraces mixed ethnicity with pride, credits her father for paving her way with his open spirit. 
"Because of my father's courage, vision, and pioneering feminist spirit, I now have two university degrees," she told Time Magazine,
I'm building a career and life for myself on my own terms. And perhaps most importantly, I'm able to be in relationships where love and respect are the only reasons to stay.
And she has undoubtedly lived up to her words. Hannah has a booming career in acting and has settled down with her husband and children.
Things may come and go, but her father's lessons are sure to stay with her for a lifetime.