Sports
Boomer Esiason Is A Grandad! A Sneak Peek Inside His Family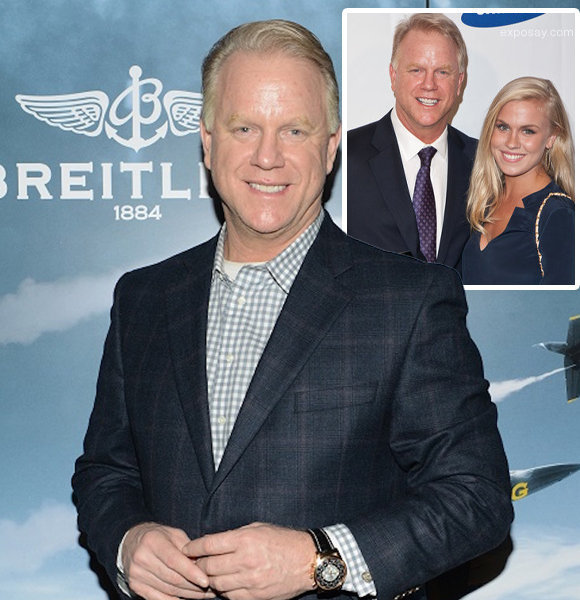 Former NFL quarterback Boomer Esiason has lived past his glory days and has retired from the field. But he is still a loved name for football fans and remains active through TV and radio sports shows.
After being away from the spotlight for so long, fans have grown curious about his wife and kids and wonder - is Boomer Esiason still married?
Is Boomer Esiason Married?
Yes, Boomer is, in fact, a married man. He has been in a long-lasting marriage with his wife, Cheryl Esiason.
Boomer and his wife got married in 1986. The pair have been together through all the ups and downs that life has thrown at them. They are parents to two children, son Gunnar Esiason and daughter Sydney Esiason.
Moreover, his wife is also the co-founder and co-chairman of the Boomer Esiason Foundation, working to treat cystic fibrosis.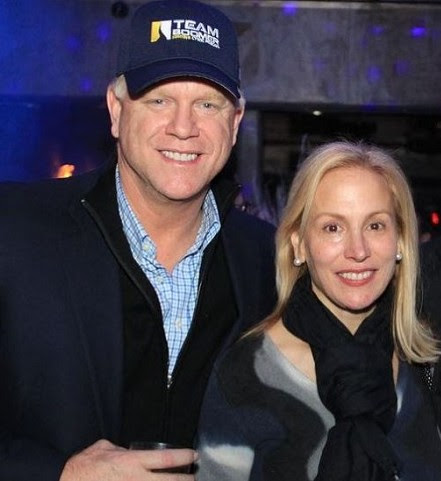 Boomer Esiason's Wife, Cheryl Esiason, Posing with Him (Source: Ecelebsbio)
It's a great big family that Boomer has. His children have followed in his footsteps and are involved in the sports industry as well.
The family has further extended with the arrival of his grandchildren, who lovingly call him 'Boompa.'
Most celebrities wish to keep their personal struggles away from the media and handle them privately, but Boomer and his wife had a different perspective.
You might want to read: All on Luke Walton's Wife, Parents & Family
Their firstborn Gunner was diagnosed with cystic fibrosis at the age of two, and he continues to deal with the treatments, medication, and complications that come along with it even now in his 30s.
So, Boomer and Cheryl decided to address the problem and extend a helping hand to those suffering from the disorder who need help. And hence, the Esiason Foundation was established.
Boomer's Son And Daughter
Boomer and Cheryl welcomed their first child, Gunner, in 1991. He has fought with cystic fibrosis since childhood, and despite all the difficulties, he is always seen with a smile on his face.
The athletic genes carried on with him from his dad. He worked as a hockey coach, and he is also a board member of the foundation.
Additionally, he recently married Darcy Esiason, with whom he shares one child.
Grandpa Boomer, or as they call him 'Boompa,' appeared on Gunner's Instagram with the newborn. He holds his grandson with love and care as Boomer and Gunner give the little guy a hearty kiss.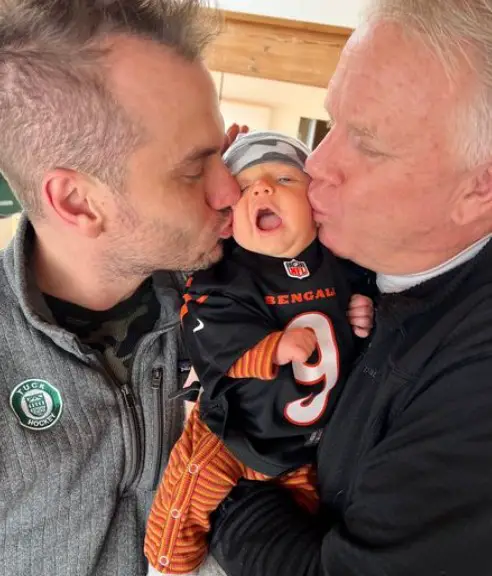 Boomer With His Son And Grandchild (Source: Instagram)
Just a year after Gunner was born, the Esiasons welcomed their second child, Sydney Esiason.
Sydney was also involved in sports, but she did not get down to the field like her brother and father.
Instead, she used to work as a sports broadcaster. However, she did fall for an athlete. Sydney is married to ice hockey player Matt Martin, adding another athletic figure to the family. 
Sydney and Matt have a daughter, making Boomer and Cheryl grandparents for the second time. Indeed, the Esiasons are a closely-knitted family.
To sum it up, Boomer has successfully earned himself a career that's worth remembering for generations onwards, along with a beautiful and happy family who always have each other's backs.