Sports
All on Luke Walton's Wife, Parents & Family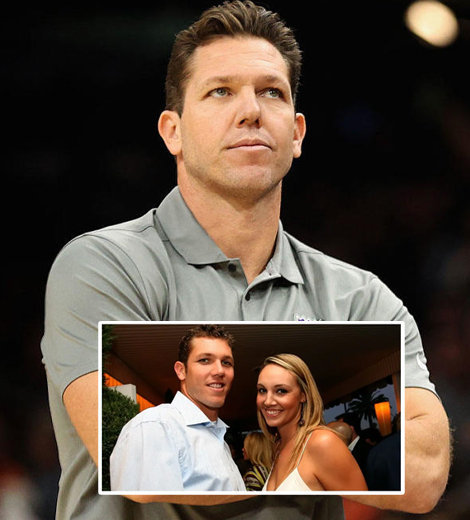 Former player and now a professional basketball coach, Luke Walton, won two NBA championships. 
His accomplishments as a player in the NBA landed him several accolades, but another biggest achievement and happiness followed his life when he married his current wife. 
He married his wife when he retired from his playing career, but as they say, lady-luck is real; she clearly is lucky for him. 
Luke Walton's Wife
Now a basketball coach, Walton started his career in 2003 when the Los Angeles Lakers drafted him in the 2nd round NBA draft. 
Achieving a great deal of success, such as two-time NBA championships with the Lakers, he retired from his on-court duties in 2013. 
However, his career did not stop; he was already in talks for his coaching career, so he gradually worked his way up, and now he is one of the reputed NBA coaches.
He worked as a head coach of the Lakers from 2016 to 2019.
For sure, his professional life earned him a massive deal of success and fame, but what most people don't know is during the time his career transitioned as a head coach, his personal life also transitioned drastically, so to say. 
He got married the same year he retired, in 2013. Walton married his beautiful wife Bre Ladd, and their love has only grown stronger ever since.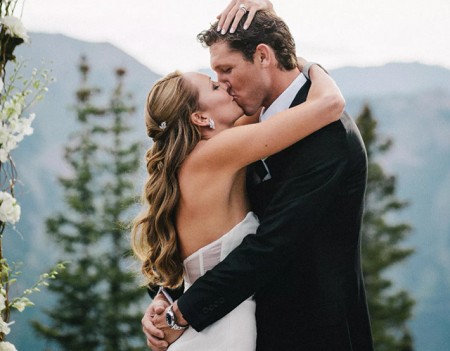 Luke Walton Kissing his Wife on the Wedding Day (Source Celebsuburb)
Luke and his spouse met at the University of Arizona back in 2002 but did not date until 2005. 
The husband and wife duo both are athletes as his wife also played sports. She was on the volleyball team and won the 2001 Gatorade National High School Volleyball Player of the year award. 
After staying in a relationship for about seven years, Luke decided to open a new chapter in his life and married the love of his life after proposing to her in 2012. And the two are parents to two sons. 
Overall, both professional and personal life for Luke is filled with contentment and success.
However, as much as his hard work deserves all the credit, we feel some should be directed to his parents as well because his father is one of the most prolific and amazing basketball players himself. 
Keep Reading: Metta World Peace Wife, Married, Children, Net Worth
Pride of The Family
It is no wonder where Walton got all this knack for sports from. He was born to his mother, Susan Guth, and his father, Bill Walton. 
Yes, the Hall of Famer Bill Walton is also a television sportscaster. The father-son duo is also the only one to have won multiple NBA championships during their career. 
His father is for sure the proudest as he has seen all it takes to be where Luke is in this career up and close.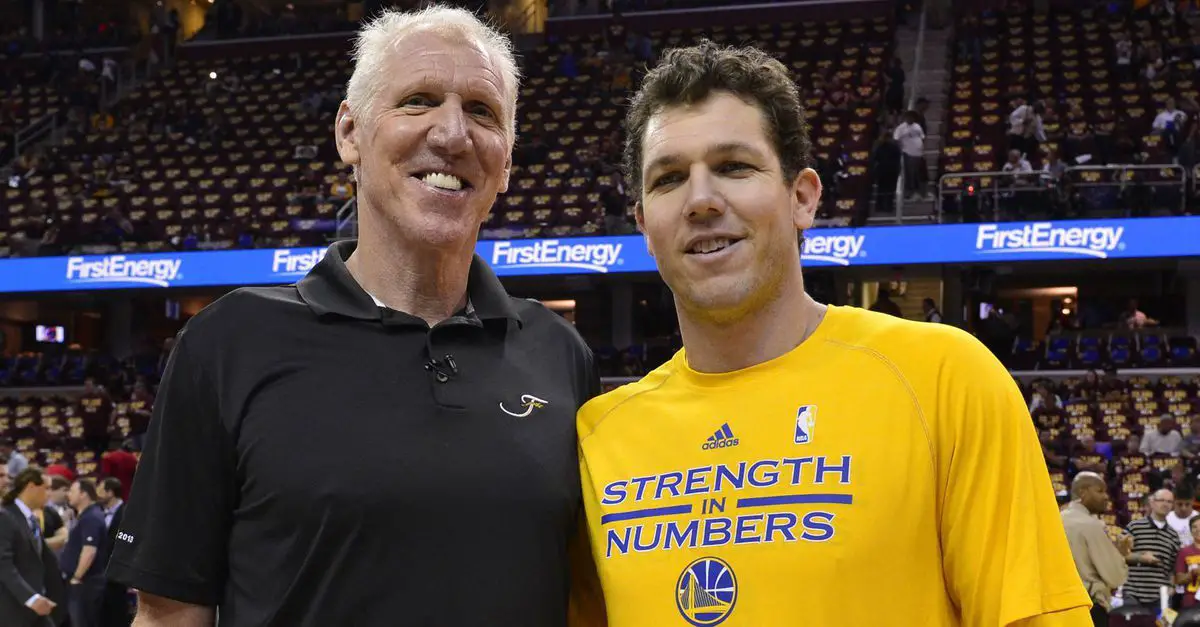 Luke Walton with His Dad (Source Unknown)
Walton grew up alongside three siblings. He has three brothers named Adam, Nathan, and Chris. 
He never forgets to mention how his dad has impacted his life, and well, when you have a dad who is Bill Walton, you sure are surrounded by immense expectations. 
And for Luke, he has fulfilled the expectations above and beyond and now remains one of the most well-known players of his generation.