Celebs
Are Boris Sanchez and His Wife Still Together?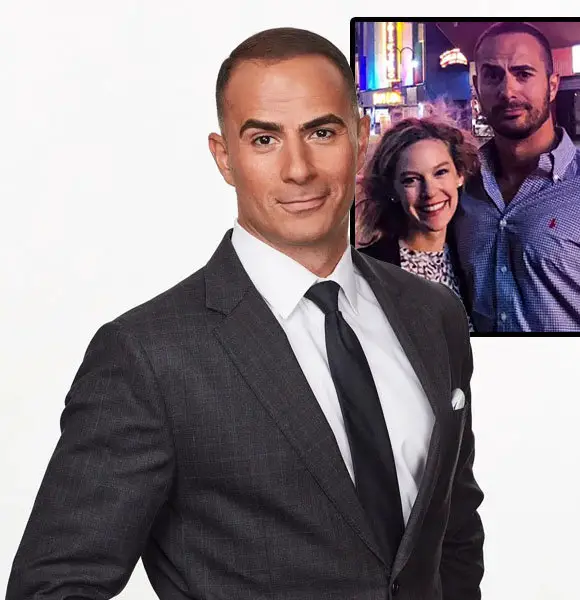 Boris Sanchez, a quite familiar name to all the news lovers, has served as one of the topmost CNN White House Correspondents to Donald Trump and his administration.
Moreover, Boris is also a CNN anchor today who flaunts his astounding skills on-screen. His deliverance, way of presenting, and news covering always captivates his listeners.
Many look up to him as a role model. However, as the talented journalist decorates his career with immense success, his followers also seek interest in his relationship update on his wife asking, 'is Boris Sanchez married?'
Boris Sanchez's Wife
Boris hit the wedding chimes in 2016 with his wife, Jennifer Piekut. The couple happily exchanged the vows and walked down the aisle at a private wedding ceremony amongst their close friends and family.
The husband and wife duo have barely opened up about their love life or the story regarding their first meeting.
Moreover, any news regarding their children is also not public yet. 
Boris Sanchez's wife, Jenifer, mostly stays away from the reach of media, arousing more curiosity about her amongst Boris's fanbase. 
Many got suspicious regarding their split; there are still numerous confusions regarding the couple's current relationship status, as both have remained quiet for a pretty long time.
However, their relationship still seems to be ongoing as Jenifer hasn't changed her surname despite keeping her Instagram private. Her profile still shares the same surname as her husband; it reads, Jennifer Piekut Sanchez. 
His married life might be away from the flashes, but we can certainly assume they have been leading a resounding life without any paparazzi's interference.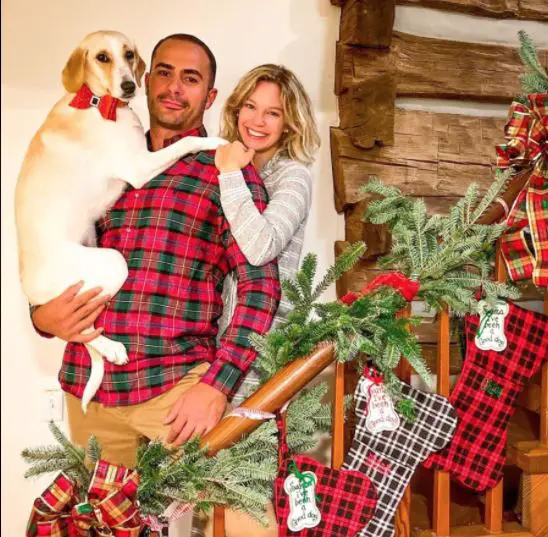 Boris Sanchez ringing the Christmas carols alongside his partner, Jenifer, and pet dog (Image Source: Sun)
Boris's heart is sure set for his lady, but the charmer is no less in turning people's hearts for him in any room he walks in. Well, can't blame his charming personality and sheer intelligence that get most falling for him. 
Also, read Antonio Fargas Blissful Life with His Wife
So to speak, even Wendy Williams does not hesitate to gush about the journalist. And her recent reaction to seeing Boris's picture on the big screen says it all.
Talking about the handsome journalist, Wendy's praiseful words about him went as,
That was there with good hair, good skin, and it was for me...That's my guy... I'm just saying. Boris Sanchez was giving me everything...And he speaks well and he's really smart.
And the credit goes to his appealing personality trait, which hardly goes unnoticed. 
On the other hand, Boris has three significant women in his life, his wife, mother, and sister to whom he segregates with immense love and affection. 
Boris made his fans melt in awe when he posted a picture with a caption filled in with respect on mother's day.
He wrote, "Few things energize me quite like the horrified look on my mother's face after she learns of some new risky, wayward adventure or sees a fresh scar on me. Can't count the number of times I wish I'd listened when you told me to slow down or take better care of myself. Thanks for giving me the space to be an unruly, smart*** kid. Besos Ma! "
The CNN anchor is such a huge personality for a reason, and he deserves every bit of what he has today.