Celebs
Antonio Fargas Blissful Life with His Wife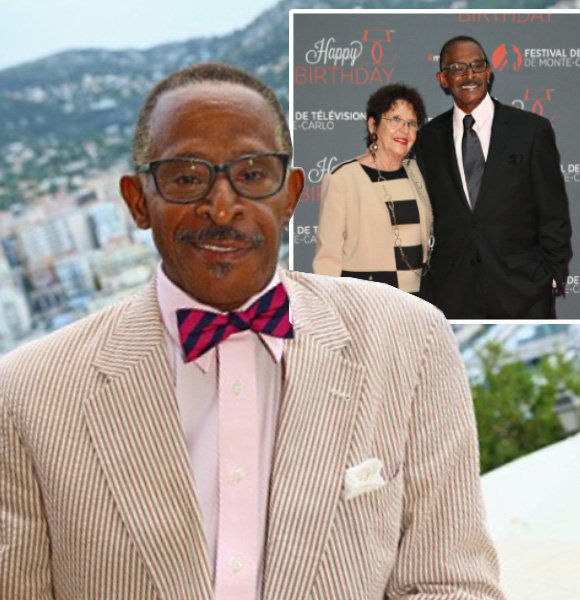 Famed for his portrayal in the 70s TV series Starsky & Hutch as Huggy Bear, Antonio Fargas gave the entertainment industry several roles to remember him by.
While he still continues his acting journey, appearing on screens scarcely, his noteworthy contribution in his field of work has his admirers curious what his life with his wife and children is like now.
A rundown of his personal life might serve you with his barely known whereabouts currently. 
Antonio Fargas and His Wife
The well-celebrated Hollywood actor relishes a happy married life with his wife, Sandy Fargas. As the couple has maintained a very low-key lifestyle, they occasionally make public appearances.
One of the recent red carpet appearances of Antonio with his wife happens to be at Monte Carlo Television's fifty-fifth-anniversary festival in 2019.
The couple radiated warmth as the two struck a pose with smiles at the red carpet while their chemistry looked youthful.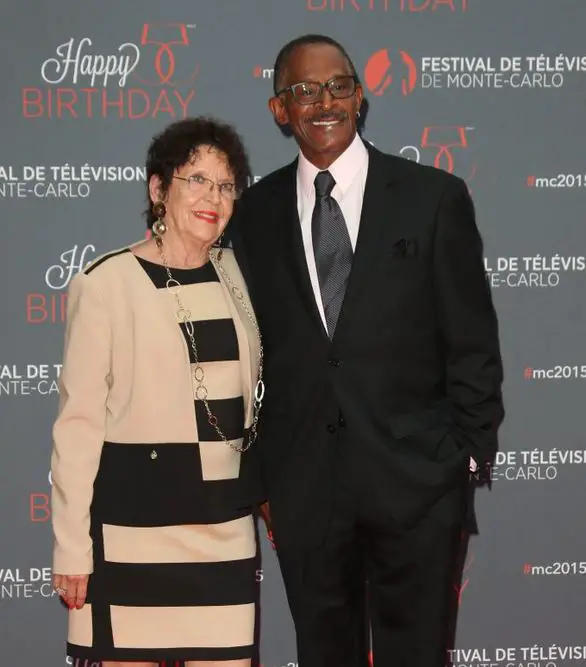 Antonio Fargas making red carpet appearance with his wife (Source: AMCPress)
From their decades of happy married life, the pair share four kids. However, their kids also live a quiet life with nothing much known about their whereabouts.
But Antonio's son from his previous marriage is a well-known figure. Before tying the knot to his second spouse, Antonio married Taylor Hastie.
The actor's first marriage dates back to 1979, but the relationship saw its end in 1988. Their son is Justin Fargas, born in 1980, who is quite a big name in American Football.
Get to know -Jason Isaacs's Wife His Greatest Support System
More on Antonio Fargas's Son
Antonio's son, Justin, a former American football running back, has had an acclaimed career as an NFL player.
He was a star player since his college year. While at the University of Michigan, he made into the list of Top 50 Freshmen listed out by Sports Illustrated.
But, due to a knee injury, his college football career was cut short. However, after recovery, he got back into the arena in 2002.
His stunning gameplay did not go unnoticed. Shortly after he made his comeback, the former footballer began his NFL career in 2003 when Oakland Raiders drafted him.
Antonio's son, Justin, who contributed for seven seasons at the Raiders, ended his tenure at the NFL team in 2009. Soon after, he signed a contract deal with Denver Broncos in March 2010. But his time at Broncos ended just after five months.
Justin ended his NFL career a long time ago, and currently, he is relishing a blissful married life with his spouse, Nikki Caldwell, with whom he shares a son born in 2012.
As happy Justin is with his prosperous family life, his father also relishes a fulfilling life with his wife, children, and grandchildren.
However, many of his admirers seem to be questioning, 'Is Antonio Fargas still alive?' because of his least appearances on-screen.
More on - Catherine O'Hara Condemns Plastic Surgery? Her Thoughts on Facelift
What Is Antonio Up To Now?
Yes, Antonio is alive and living his best life. Though he is not as frequently seen in films anymore, the 75-year-old makes sure to update his Instagram followers through frequent posts.
Taking the celebration of his 73rd birthday on his Instagram, the actor treated his followers with a glimpse of his recent picture, which he captioned as,
Thank you for the birthday wishes. I never dreamed I would be 73, and still feel passionate about life and the opportunity to give back.
His caption clearly suggests he is living his life to the fullest. Despite his old age, he is still into his passion for acting.
Some of his recent works include Beyond Skyline, Cherif, Mister Mayfair, and so on. From an ever-lasting profession to a blissful family, the actor is indeed living a life that many desire.