Music
Brandon Boyd Has A New Girlfriend? Says She 'Misses' Him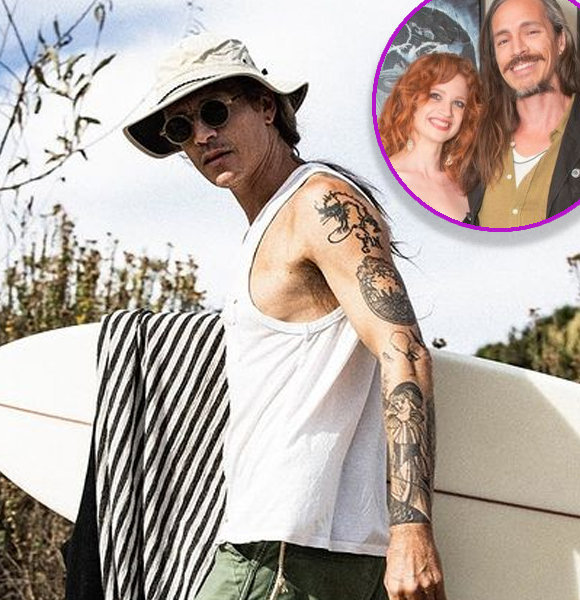 Multimillionaire singer Brandon Boyd's staggering net worth is no new news for his fans and people of interest, however over the years, what has covered most of Boyd's mainstream news is about his wife.
The news of whether he has a wife or if he is dating someone has been a point of discussion for a long time in the media. While he sure has his share of exes, he also seems to share quite a good and tight knitted bond with a woman. 
Brandon Boyd Has a Wife?
For someone to be in the industry and media light for as long as Boyd has, it is obvious that an ample amount of curiosity has risen when it comes to his personal life. 
Although Boyd has not revealed all on his personal matter, we did some snooping and found something fairly interesting. 
As flawless as his craft is, he is not all flawless at hiding his merriment when it comes to actress Sarah Hay. On March 10, 2020, Hay posted a breathtaking picture of herself and the credit of capturing the moment diligently goes to Mr. Boyd himself. 
She tagged Brandon as the photographer of her remarkable shot. 
Both of them together look absolutely charming, and they never fail to share beautiful and warm smiles around each other. 
As of recent, Sarah also made a post on her Instagram quoting that she misses Brandon; however, the picture now seems to be unavailable.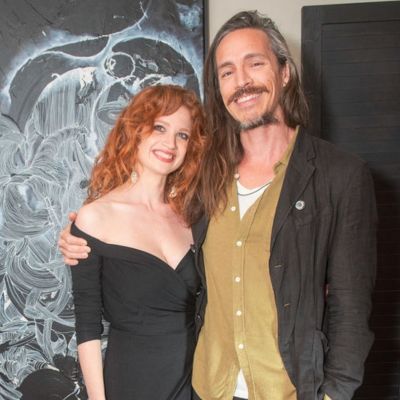 Brando Boyd With Sarah Hay
Woah! It is no fake news; she actually did! 
Maybe due to some reasons, she decided to remove the post, but we were quick to catch the act. As there is no confirmation of their relationship, all we can do is speculate on their potential relationship.
For all we know, they could be professionally acquainted or just friends, Maybe more, but we can leave it out of the question as of now. 
So, nope Boyd still does not have a wife as of now, and he is unmarried, but he has had some reported ex-girlfriends in the past. 
More Stories: Who is Charlie Puth's Current Girlfriend? Is He Dating With Hailee Steinfeld?
He reportedly dated an American model named Carolyn Murphy, and they were also seen together on the beach back in 2004 with Murphy's daughter. 
New York Times has also mentioned him as the partner of Baelyn Neff, aka Belyn Elspeth, in an article published in 2019. 
The lead vocalist of Incubus was also rumored to date Arci Munoz; however, due to not having any solid base on the story, we cannot accept or deny the rumors. 
Although having no wife or children in his life, the 45-year-old seems to live a happy life and seems to be fulfilled by where he is now.
After all, his career has given him a fortune ranging to multimillion-dollar, and by the looks of it, marriage and having a wife are the least of his priorities. 
Brandon Boyd's Net Worth 
Known for being the lead vocalist in the rock band, Incubus, Brandon's effortless talent has captivated millions, and to this day, people look back to his art and rejoice in the memories. 
Not to tell, he is not as amazing as he was before, but Boyd has not put out his music as much as he used to nowadays. 
His band was signed in 1996, and they were quick to gain love and affection from the fans.
Of course, his charming demeanor and amazing persona did help in garnering a fraction of his fans, but there is no denying that his craft was always a prime factor for all the love he got. 
Also Read: Crystal Gayle's Mind-Blowing Net Worth Earned from Five Decades of Musical Journey
Also, not to forget his amazing tattoos that are eye-grabbing and absolutely delightful to look at. He has a tattoo of "Om Mani Padme Hum," a Buddhist mantra that signified generosity, patience, ethics, diligence, renunciation, and wisdom.
His other tattoos include ink in his back, right ankle, his parents' names in his forearms, etc. 
His vast discography includes the album, "8" one which he and his band Incubus put out in collaboration with Skrillex back in April 2017. 
As reported by Celebrity Net Worth, his net worth ranks him in the list of multimillionaires. Through the course of his career, he has amassed a net worth of $20 million.