Music
Crystal Gayle's Mind-Blowing Net Worth Earned from Five Decades of Musical Journey
Interesting details on Crystal Gayle's road to a multi-million dollar net worth earning career, plus more on her husband & family.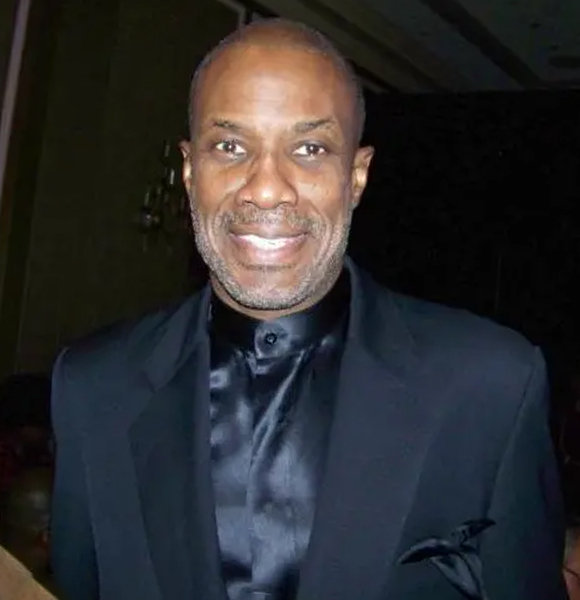 American country singer Crystal Gayle is no stranger when it comes to breaking records and being a musical epic. 
The Grammy Awardee is still in the game, going strong as ever, relishing a happy life backed by a massive net worth landing her in the list of multi-millionaires. 
Crystal Gayle's Net Worth
Starting her career in the '60s, she stepped into the industry as a background singer in her older sister Loretta Lynn's band. 
Yes! Crystal Gayle is Loretta Lynn's sister, the Loretta Lynn who gave the world an undying legacy with songs like "You Ain't Woman Enough (To Take My Man)."
Things started to go right for Crystal thereon.  Her sister helped her sign a recording contract with Decca Records. 
Amassing a decent success, she shifted her genre to country-pop, and that was it. Since then, the world has got to hear more of Crystal's record-breaking hits.
Her song, "Wrong Road Again," soon became her first major success (1975), but this was just a start. In 1977 she took a leap in her career when her single, "Dont It Make My Brown Eyes Blue," topped the Billboard country chart and ranked in the top 5 of Billboard Hot 100.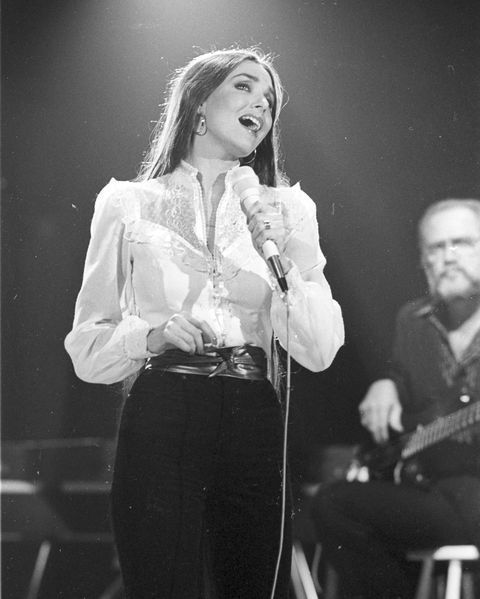 Crystal Gayle Performing During Concert (Source Instagram)
Songs like "Ready for the Times to Get Better" "You and I" are the most notable ones that define her music. 
Gayle is a Grammy Awardee and five times Academy of Country Music awards winner. Moreover, Rolling Stone named her on the list of 100 greatest country artists of all time. 
Another Grammy Awardee: Michelle Branch Expecting First Child With Fiance Patrick Carney; Pregnant Second Time
Born in Paintsville, Kentucky, among eight other siblings, she and her sister Loretta ruled the industry. Gayle has tons of albums to her name, and she still hasn't stopped. 
Constantly expanding her reach, she never stayed in one musical compass and always changed her scope—all the more reasons on why she is considered one of the greatest country music singers. 
Her latest album, "You Dont Know Me: Classic Country," was released in September 2019 which gained massive critical acclaim and was again one of her best-selling albums. 
Nothing new, really!
Crystal's music range is as seamless as it can be. The extraordinary art paired with her excellent understanding of her fan's needs has never failed to create magic. 
She has, as of now, 25 studio albums that are incredibly unique on their own. Gayle has also dived into the television world making several TV appearances. 
Withstanding a successful career for more than four decades (and counting), her net worth seems less, although it is massive. 
As reported by Celebrity Net Worth, she has accumulated a net worth of $10 million, making her a multi-millionaire. 
Well, her career is not the only impressive factor she boasts. Her long-term marriage, quite a rare sight amongst the famed personalities, has her fans curious about her life with her husband. 
But talking about her fan's curiosity, lately, they seem to be more concerned if she has cut her glorious long hair that represents her signature style.
Does Crystal Gayle Still Have Long Hair?
Gayle is a charming woman, very charming! But her hair, at times, takes all the credit. As silky and shiny as it is, her hair falls to her knee leaving people mesmerized. 
However, in 2021, Gayle did say that she wanted to cut her long hair that takes about 5 hours to wash. 
"There's been days where I just want to take the scissors," told the "Half the Way" singer to the portal, to which her children's response was what we all thought about. She revealed, 
"When my children were younger, they'd say, 'Mom, you won't be Crystal Gayle when you cut your hair.' So they've been waiting for that moment."
Indeed, her children are right. Well, in a way...
It's not that the world can ever forget this legendary singer but hey! Her long hair is indeed a part of her identity.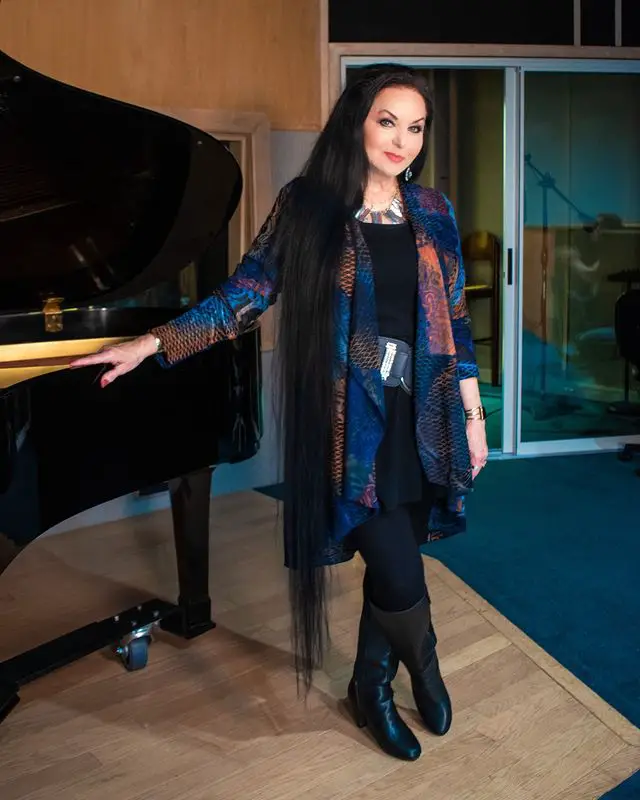 Crystal Gayle Sporting Her Natural Long Hair (Source Instagram)
For those who are nearly having a heart attack, don't worry! The day won't come... not yet as she is rather busy working on her new music as per People. 
Famous Country Singer: Jamey Johnson Age 45 Really Divorced Wife For Sake Of New Album?
Crystal's Husband
The legendary singer has been married to her husband, Bill Gatzimos, since 1971, meaning the two have now entered five decades of a successful marriage complimented by their two kids, Catherine Clare Gatzimos and a son Christos James Gatzimos. 
Crystal also has a grandson from her son, who turned one this year. 
Gayle's husband has his fair share of involvement in his wife's career. She and her husband co-wrote the song "Out of the shadows," He also produced the show "The Crystal Gayle Special."
To say the least, Gayle's life is as beautiful as it can be. Surrounded by the bright beam of her career and tightly hugged by her fulfilling family life, this musical legend deserves every bit of happiness she has in her life.