Music
All You Need to Know About Brenda Fassie: Husband, Children & Career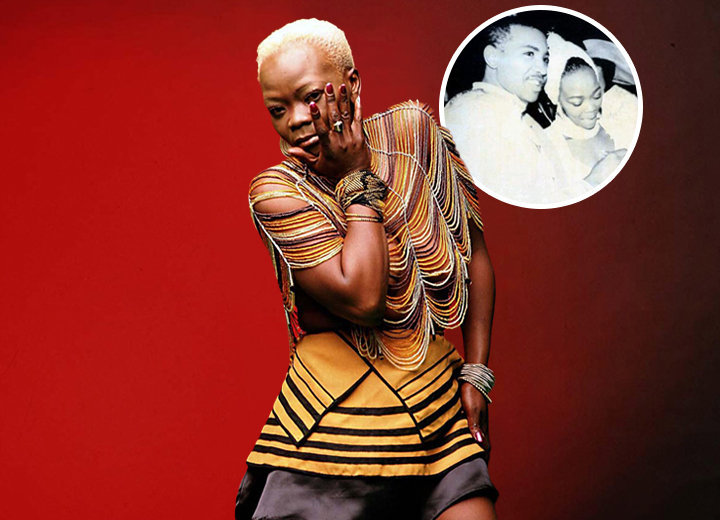 Late South African singer and activist Brenda Fassie was well known for her work as "Queen of African Pop."
Living her life for 39 years, the former star had gone through many struggles in her married life with her former husband. Follow through to learn about her family.
Brenda Fassie: Husband, Addiction & More
Previously married to her former husband Nhlanhla Mbambo from 1989-1991, Brenda and her former husband had a lavish wedding ceremony.
Read About: Patricia Belcher, Actress of African-American Ethnicity, Still Not Married? Profession As Metaphorical Husband
In the year 1989, Brenda wore a beautiful beaded white gown with her former husband rocking a black suit; the couple got married in a church.
Following their marriage, the star fell into drug addiction, threatening Brenda's rising career.
In the early 1990s, Fassie developed a chronic cocaine and alcohol problem, followed by the separation from her former husband.
Amid the separation, there was an alleged rumor which stated that Fassie's former husband was physically abusing her.
Even though the abuse allegation was not proved, Nhlanhla served ten years of jail time in 2000 for a murder case.
The details about the case are not made public as it is highly confidential.
Following the addiction, there were many assumptions about Brenda's career going downhill.
But, as the star was really dedicated and amazing, she bounced back with hit albums which were also some of her best works, including "Now is the Time."
Brenda Fassie's Career and Accomplishments
With more than 30 released music and many tracks, Fassie made a name for herself in the music industry.
After releasing her last album, Mali Fassie had a severe asthma attack which led to cardio-respiratory arrest.
Explaining the situation, her brother Themba stated,
"She screamed my name, she couldn't breathe and I took her outside for some fresh air,"
After this, her brother rushed the former star to the hospital.
Brenda's manager Peter Snyman stated that the star had been fighting asthma for years. After rushing to the hospital during her attack, he stated,
"When I arrived she was dead. She stopped breathing, her heart stopped beating and doctors had to resuscitate her."
After two weeks in the hospital, the singer passed away peacefully in her sleep.
More About Fassie
Born as a daughter to a pianist mother, Brenda Fassie started her singing debut at the age of five while singing for tourists.
Moving on at the age of 16, the star was considered legendary in her town.
Explore: Journalist of African-American Ethnicity, And a Mother of 2 Daughters: Dari Alexander's Married Life, Husband
Koloi Lebona, a well-known producer who came all the way from Johannesburg to Langa on Christmas, described her voice as "different to anything I had heard until then. I knew it was the voice of the future"
Brenda then left with the producer and joined the group Joy.
After starring in Blondie and Papa, she recorded her first single, Weekend Special, at 19.
In her twenties, the star admitted she was not straight and was into women.
Talking about her kids, she had a son Bongani Fassie with her bandmate.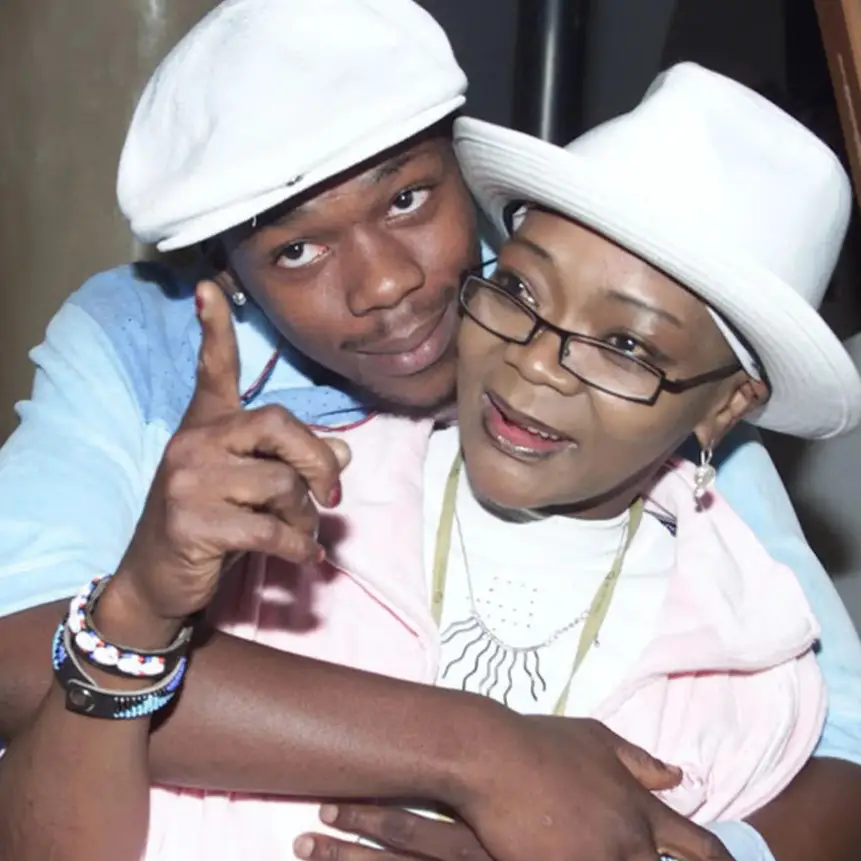 Brenda Fassie with Her Son Bongani Fassie (source: i0.wp)
Bongani is a musician and a producer. Coming forward with all the experience, he opened up about his life on the reality show Finding Bongani. He stated,
"A lot of people claim to know me, but they don't. They have always made speculations about my life and it's high time I show people who I truly am. One season may not be enough to tell my story, but it's a start."
Stay with us for more updates regarding the late star's son and his career endeavors.