Entertainment
Patricia Belcher, Actress of African-American Ethnicity, Still Not Married? Profession As Metaphorical Husband
Patricia Belcher is a veteran actress who has appeared in more than hundreds of television series and movies. She is of an African-American ethnicity and is highly focused on her job. Find out about her personal life and if she is married or not. Who is her husband?
Her Married Life and Husband?
Patricia Belcher has a very long career of 38 years so a lot of professional information can be dug out of her. But when it comes to her personal life, Belcher likes to keep it really private. So, anything about her personal and family life is not disclosed. It is very difficult to keep your husband and children a secret, but fans are still unsure of her married life and husband. There are no records of her being married or facing a divorce as well.
Low-Key Wedding:- Anna Elisabet Eberstein, 39, Married Hugh Grant, 57, In Low-Key Wedding, Five Children
It is unfortunate that any information on her personal and romantic life remains a mystery. She does not have an account on any social media as well: no Facebook, Twitter or Instagram.
Her Career's Highlights:
When it comes to her professional career, her entire history until the present moment is an open book. Belcher is mostly known for portraying characters with certain authority like judges, government officials, doctors, nurses and such.
She has done so much work in front of the camera it is like acting is her husband but before she was an actress, she had been seen in one of the episodes of 'Jeopardy' where she lost to the attorney Ron Black in one of the five games.
Although she had already appeared in many films as well as appeared in small roles on television shows by 2001, her significant involvement only started with the 2001 horror film 'Jeepers Creepers' where she portrayed a psychic named Jazelle Gay Hartman.
The film received mixed criticism but became a blockbuster and managed a total collection of more than 59 million dollars worldwide.
Movie trailer of 'Jeepers Creepers'
She also starred in 2009 romantic comedy '(500) days of summer' which was also a great movie. It received positive criticism and had a total collection of about 60 million dollars worldwide. In the movie, she portrays the character of Millie.
Similar Personality:- Who Are Madylin Sweeten Siblings; Biography Reveals Parents, Net Worth, More
In the television sector, 'Bones' was the first series she starred in a recurring role of her career where she appeared for 50 episodes. She had not been cast in a single show or series continuously for more than seven episodes until 'Bones'. Another series where she appears in a recurring role is the Disney Channel's sitcom 'Good Luck Charlie' where she portrays Ms. Estelle Dabney, an annoyed neighbor.
Further, Patricia also appeared in the 2018 movie, The Week Of, alongside Adam Sandler and Allison Strong. Most recently on 28 October 2018, Patricia was seen attending the Carney Awards which was hosted in Santa Monica, California. However, after that, she has made no public appearances.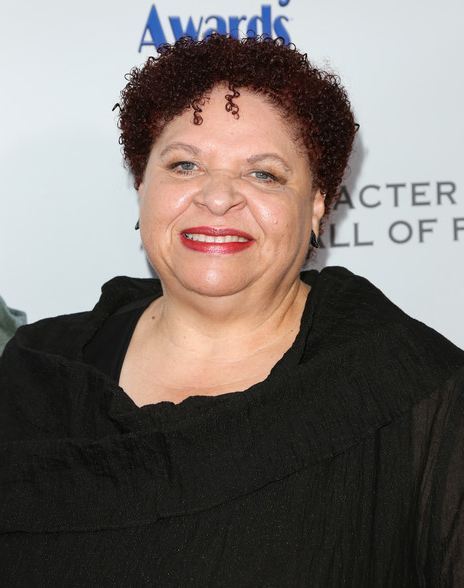 Patricia Belcher attends the 2018 Carney Awards on 28 October which was held in Santa Monica, California (Photo: Zimbio.com)
Patricia Belcher was born in 1954 in Helena, Montana, USA. Since Patricia Belcher is so focused on her career, she has an estimated net worth of approximately 500 thousand dollars. In the year 2016, she has starred in one episode of 'How to Get Away with Murder' and also starred in the film 'The Way We Weren't'.
In her website, Patricia describes herself as "not a tech-savvy", so it's not unusual for her to not use any social media sites.