Entertainment
Brandon Quinn Credits His Wife for Shaping Him Into a 'Better Person'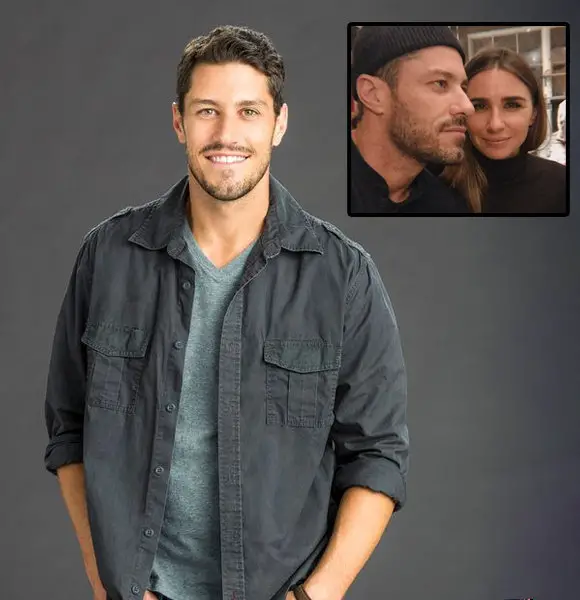 "The love of my life, my best friend and soul mate," is how actor Brandon Quinn loves to describe his wife.
Although it is somewhat back-breaking to get a hold of the actor's personal life, his Instagram feed, consisting of occasional family-related posts, is enough to reflect on his fulfilling life with his loved ones.
One of the love-dripping Instagram posts of Brandon he dedicated to his wife, Rachel Swierenga, is from May 11, 2021. On the auspicious occasion of his partner's birthday, the actor coupled the picture of his beau with a hearty caption that perfectly illustrated his unwavering love for her. 
Brandon Quinn and His Wife
As his heart-warming caption suggests, the pair are now in the twenty-second year of their marriage. Despite all these years of togetherness, Brandon is more than proud to admit that his love for her 'grows stronger and deeper with every passing day.'
Such a relationship goal!
Well, that's not it. His untiring praises for his beloved wife are sure to set your relationship standard super high.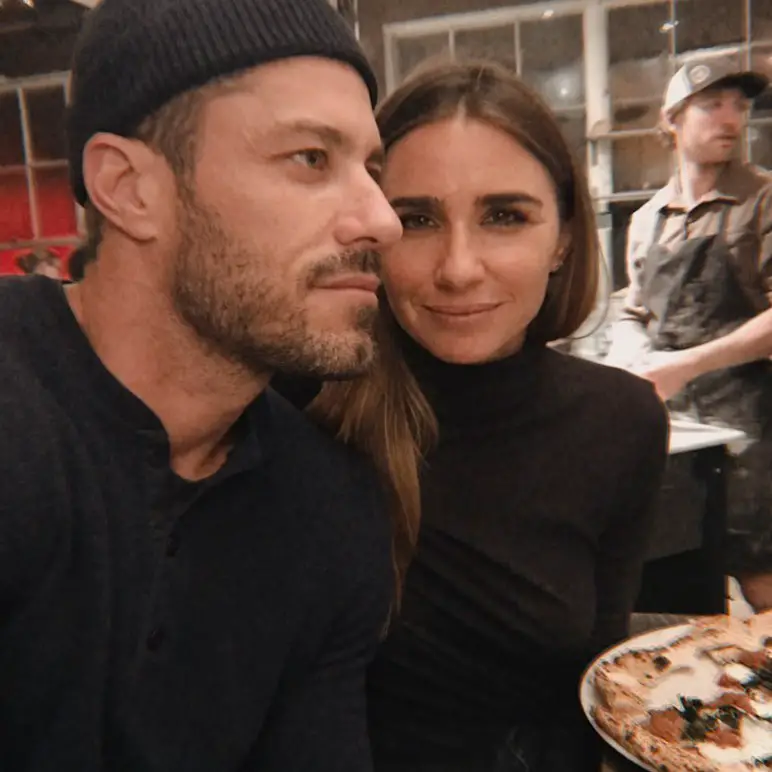 Brandon Quinn and his wife (Source: Instagram)
Further into his adorable caption, he credited his 'incredible human' for making him a 'better person.' Indeed, his gratifying words speak volumes on how valuable Rachel's presence is in his life. 
Get to know - Kathy Najimy's Blissful Family of Three
The praises just won't stop! Calling his 'perfect' partner 'a ray of light,' he elaborated on how supportive she has been towards the actor through every walk of his life. In his words,
Thank you for your support and guidance and inspiration, for laughing and crying with me, and for all of your unconditional love.
Sweet, right? Hold on tight to your tissue box!
On an ending note, he concluded his 'gram post pouring his 'heart and soul' out to his spouse with an 'I love you,' and expressed his gratitude and his desire 'to grow old with you and spend his eternity with her.' 
You might wonder what keeps their love for each other unyielding still after all these years. Well, they are just as regular a couple as any other.
They do all the regular things as any other couple does, from going on occasional fancy dates to crying watching movies at home. If you have not yet found the secret sauce to their years-long togetherness, it lies in those little things they cherish together and their appreciation for one another.
With their level of love and appreciation, no wonder the couple savor a happy married life. And adding happiness to their lovely bond are their three children. 
More on Brandon Quinn's Children
Although the actor is transparent about his swoon-worthy married life with the thousands of social media followers, he is notoriously secretive about his children. Brandon and his wife are parents to two daughters, Chloe and Summer, and son Ezra.
Not that he doesn't mention them on his socials on rare occasions, he is protective about not sharing their pictures.
On one casual Twitter post where he once mentioned a funny incident of his then eight-year-old son, the actor wrote,
Watching #AmericanIdol w/ my wife & kids & my 8 yr old son says "dad, that girl in the middle is HOT" Indeed she is son, indeed she is @JLo
Gathering tits and bits of information on his children, an interview with the actor from 2018 suggests that his daughter is a massive fan of football, and Brandon, who is obsessed with the Denver Broncos, could not be any more proud of his daughter.
To sum up, Brandon's family life accompanied by a successful acting career is all one can probably ask for.