Entertainment
Who is Brian Blessed's Wife? Does he have a daughter?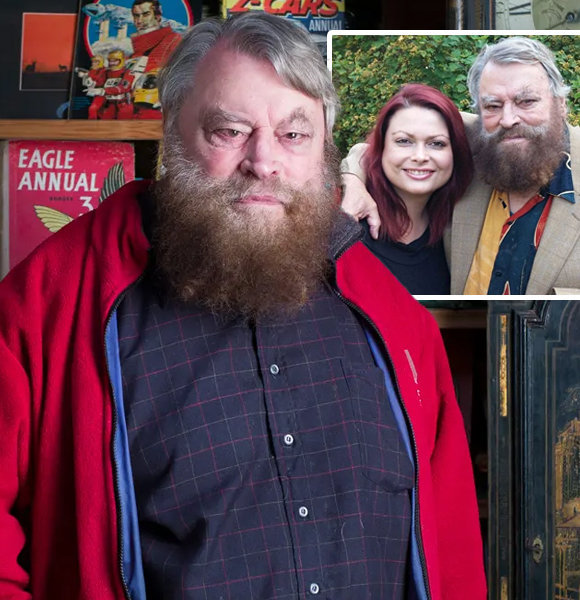 Brian Blessed is one of the most astounding individuals in the entertainment industry, with many titles up his sleeves. He is an actor, presenter, writer, and devoted mountaineer. 
With his blazing popularity, many are curious about his love life, questioning, 'is Brian Blessed married?' However, apart from having his professional life track at its peak, his personal life also flourishes with colors of joy and happiness alongside his wife and daughter. 
Brian Blessed's Wife 
The 'Flash Gordon' star, Brian, tied the knot with his significant other, Hildegarde Neil, in 1978. The couple has walked in as a husband and wife duo ever since. 
He never misses a chance to compliment his beautiful spouse. Whether it is interviews or any talk shows, he makes sure that his lovely beau feels loved and takes a moment to cherish her worth.
Moreover, his beautiful partner, Neil, is also one of the most well-recognized faces in cinemas. 'A Touch of Class,' 'England Made Me,' 'The Legacy,' and many of the movies have flourished the box-office with her astounding contributions in it. 
However, 2020 was a tough one to combat Brian's wife; it was a year where millions of people were drowning amidst the scary pandemic, Covid-19. 
On top of that, Brian's wife was undergoing the horrors of cancer at the time. Unfortunately, she hadn't fully recovered from the fatal, and she caught Covid-19.  
Moreover, the coronavirus also weakened her heart, which added risk to her health condition. Naturally, this aroused a lot of stress in the family.
Brian and his spouse were at their lowest during that time. However, they kept immense faith and confidence in themselves.
The chances were low, but the hopes were set high, and finally, their hope rose the trophy of victory as Neil beat cancer and Covid. To this, Brian lit up with joy and shared,
My wife, Hildegarde Neil. She had cancer at the beginning of the year, and she had gone into recession, she beat that, then she got Covid, then beat Covid.
He added,
"Then, after that, it weakened her heart, and she has mastered that. She is out shopping now, and she is walking the dog, and she is 81. No, for god's sake, we are going to make it. This Covid will pass on, and it will die."
Brian constantly kept showering his wife with praisings for combating her health crisis. Since then, the couple has never undergone anything severe, and they have been leading a life piled up with glee and laughter.
Also, he is a barrel of laughs who never fails to flaunt a smile on anyone's face with his humorous yet to-the-point answers. To the rumors of him being identified as gay, he replied with,
I suffered from homophobia, despite not being gay…To my mates, and some who weren't quite as matey, being an actor is the same as being homosexual.
His humorous answer did justify many questions. However, the question that keeps the audience curious is regarding his children.
Is Brian Blessed with Kids?
Brian does have two daughters. He shares a beautiful daughter Rosalind Blessed with his spouse, Neil, while he shares another daughter with his ex-partner, Ann Bomann. 
Brian was first married to Ann, with whom he had a daughter named Catherine.
Keep reading about: Max Martini and His Wife's Decades of Togetherness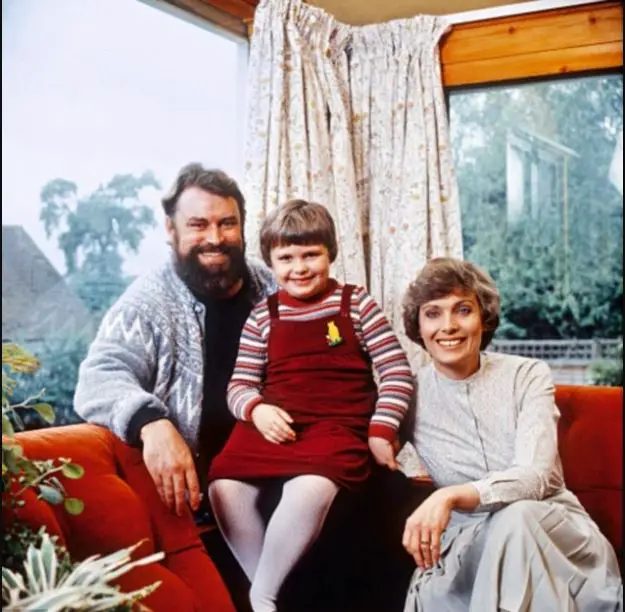 Brian Blessed alongside his wife Neil and daughter Rosalind (Image Source: Dailymail)
After the couple parted ways, his eldest daughter cut all her connections with him. She hasn't been in touch with her father ever since. 
However, all the sweet reminiscences are kept in treasure by her father, Brian. He has often expressed his disappointment that he knows nothing about his elder daughter and has lost a complete connection with her. 
Despite so much of devastating ongoings in his life, he never failed to flaunt his beautiful smile, gliding off all his pain to himself. Brian indeed is a man piled in with so much goodness in him.
He might have gotten older today, but the aroma he has left behind will never get old to his loving audience.