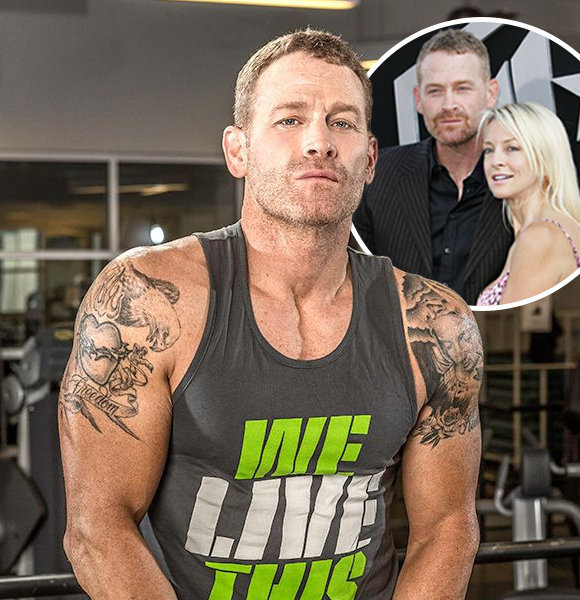 From theatre shows to television and blockbuster movies, American actor Max Martini has established his name in all cinema prospects. But when the curtains drop, and the cameras stop rolling, this lucky man goes home to his lovely wife.
Max has had a stable career since the late 90s. Similarly, he's had a sturdy marital life with his wife as well. They have blossomed into a wonderful family over the years and are still going strong. 
Get to Know Max Martini's Wife
Max is married to the beautiful Kim Restell. They tied the knot in 1997 and have been together ever since.
Moreover, Kim Restell is in the same industry as her husband. She was an actress and producer who appeared in 'Happy Gilmore' and 'The X-Files' in the past, but she has been inactive in the industry since 2002.
Motherhood might be the reason behind her leaving the profession.
Max and his wife are parents to two sons, Sean Carlo Martini and Leo Martini. They've grown into fine young men, and Max could not be prouder. He is fond of showing off pictures of his kids and their work on his social media.
You might want to read: Mario Lopez's Strong Bond with His Sister
Martini shares a strong bond with his sons, and they like to spend time together by watching games.
His family also accompanies him to movie sets to see him in action. Furthermore, his co-actor Heather Locklear described his wife as "really sweet" when she met them on the set.
It's evident that he's a proud dad and has a lot of love for his family in his heart. He hasn't shared a lot of inside deets about his marriage, but he always has his beloved by his side during public events as his plus one.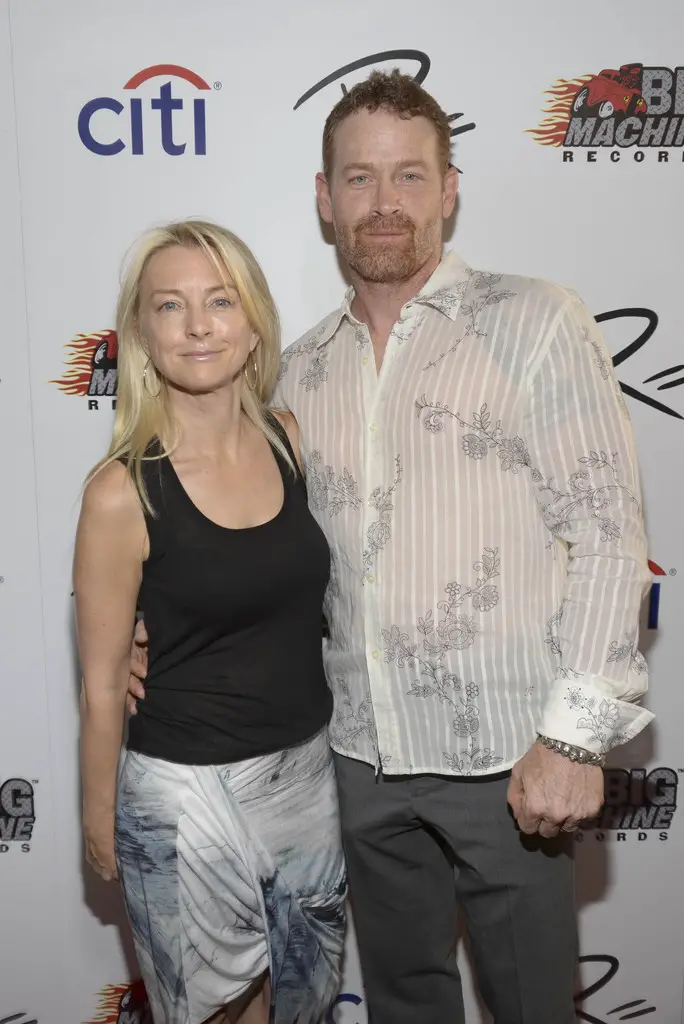 Max Martini With His Wife, Kim Restell (Source: Zimbio)
The actor has found the perfect balance between his professional and personal life. He has successfully maintained a happy marriage and a good relationship with his children while progressing further in his career.
Max's bank account sings a happy tune through his roles in multiple hit shows and movies due to his impressive net worth.
What Is Max Martini's Net Worth?
Maximilian Carlo Martini, a.k.a Max, was born on December 11, 1969, in Rome and later moved to Canada and then to the USA for his studies. 
He went to St. Michaels University School in Victoria, Canada, before joining Neighborhood Playhouse and Michael Howard Studios in New York to study acting. Additionally, he attended the School of Visual Arts in Manhattan and got a B.F.A. 
Moreover, he isn't the only one in the Martini household involved in the industry.
His brother Christopher Martini is an actor and producer, whereas his sister Michelle Martini is a costume designer. Similarly, his stepfather is a famous actor and director, Stuart Margolin.
Max has appeared in Hollywood hits such as 'Saving Private Ryan,' 'Pacific Rim,' 'Spectral,' '13 Hours,' and others. Alongside those, he can also be seen in the TV shows 'Level 9,' 'The Unit,' 'Doom Patrol,' and 'The Purge,' among others.
According to Celebrity Net Worth, from his successful ventures, Max has amassed a net worth of $4 million,