Entertainment
Brian Mcknight's Daughter Touches Upon Rift Between Her Father
Brian Mcknight's daughter's post about her tarnishing relationship ignited a lot of rumors about his relationship with his kids from his first wife.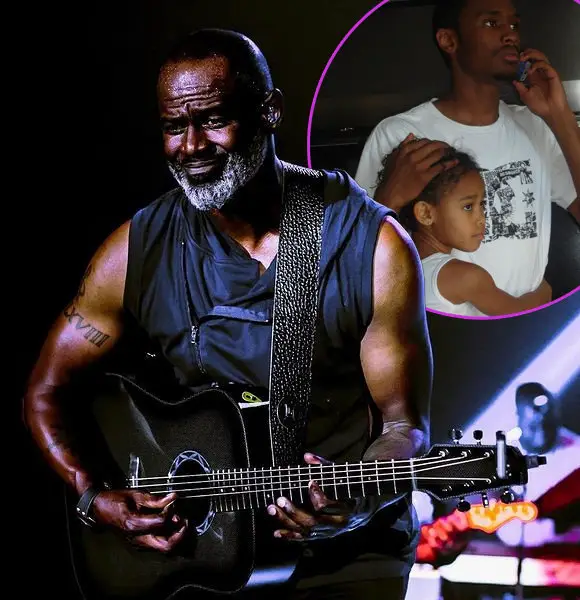 On August 16, 2019, Brian McKnight's daughter Bri Mcknight took to her Instagram to post pictures with her father and shared the heartbreaking details of growing up without a father figure.
"I grew up thinking that he doesn't want to come to visit me because he doesn't love me." wrote Bri McKnight while revealing her tarnished relationship with her father she further explained how no one should feel alone for going through the things she has.
Was Brian An Incompetent Father To Bri?
"Daddy's little girl" was never really a thing for me," mentioned Brian's daughter, further adding how she is not always happy and often times has to battle demons just like everyone else.
Trying to raise awareness on struggles that everyone faces in their life, she expressed how she thought she was the reason for the rift in her and her father's relationship.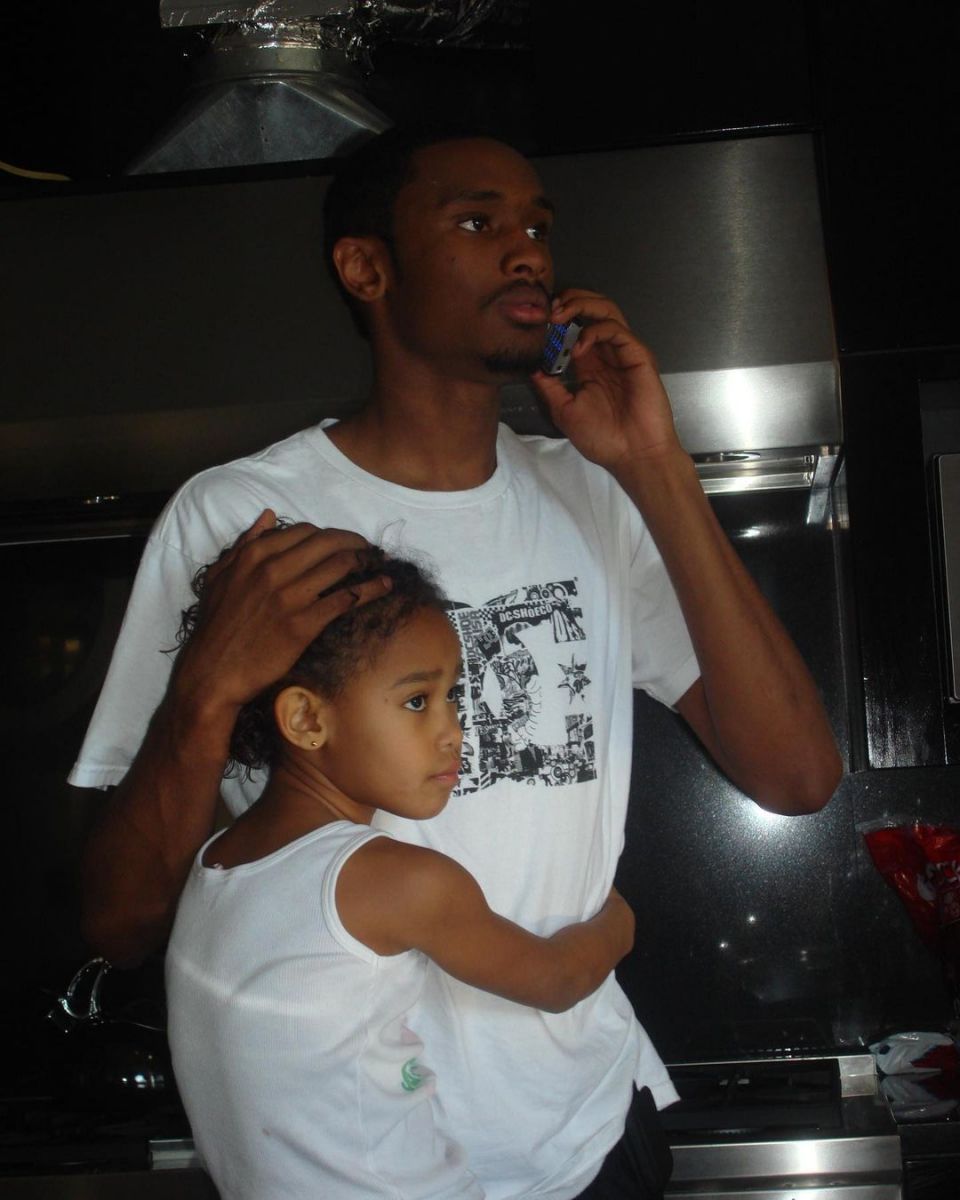 Bri And Her Brother Brian Jr. (Via Bri's Post About Her Father)
Growing up, she felt that her father "didn't want to" visit her because he did not "love her." She further explained Brian's negligence and wrote,
It kills me to know that it's so hard for me and my siblings to get a word in. Not one word. At a very young age, I was always second place in my father's heart.
Bri shares her sorrow of waiting for a birthday wish from Brian every year but sadly says that her father hasn't called to wish her a happy birthday.
Divorce Issues Of Another Singer: Howard Hewett: Roaming Around Wife and Divorce Issues, What Might be the Reasons?
Amidst all of the heartwrenching sentences, Bri explains how her brothers have been a father figure to her and that she is "fortunate" to have them in her life.
Bri shares her anger and frustration of thinking that her brothers went through the same thing at her age, and now her little sister has to bear the same burden.
Countering his daughter's words, the American Singer and songwriter refused to accept the allegations and said,
"I guess this stems from a post that I made the other day about my son Jack, who I'm very proud of; which isn't to say I haven't been proud of my other children. I'm proud of this one because of what he did that day…"
To clear the confusion, Jack is the son of McKnight's second wife, Leilani McKnight, whom he married in 2017, and Bri is the daughter of McKingt's previous marriage.
Rift Between Past And Present
Brian married his first wife Julie on the year 1990, and after staying together for over a decade, the two parted ways in 2003. The pair share four children together, Clyde, Nika, Brian Jr., and Briana or Bri.
Briana was not the only one to share her story; Brian Jr, too, had few words of his own for his father's abandonment. Directly addressing his father, he said,
I cant imagine abandoning my children man. Its hard not to imagine the psyche of a man who can truly just turn his back on his actual sons, on his actual blood, and creations.
Both of his children's statements created a media frenzy, and Brian felt the need to step in and clear the rumors.
Further on his reasonings, the Jasmine Brand reports, Brian believed that his post with his other son Jack, who is his son with his now-wife Leilani, might have upset his children.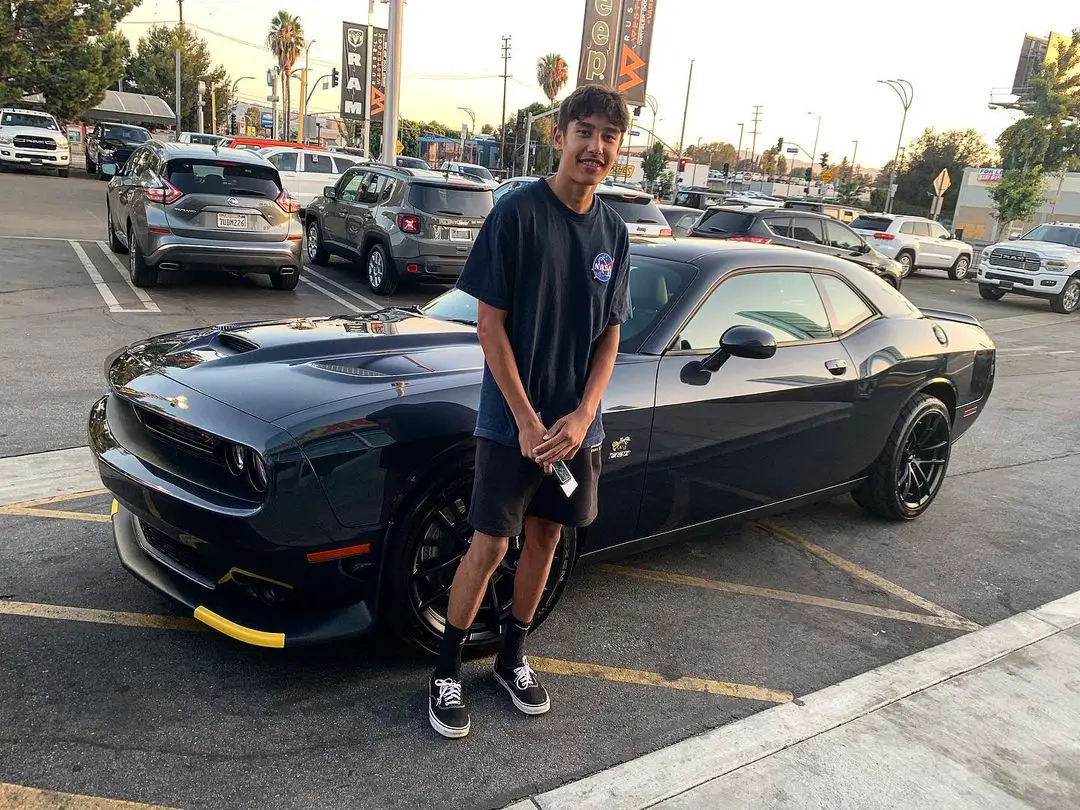 Brian's Post Of Jack Getting A New Car (Source- Instagram)
Brian posted a picture of Jack with his new car, and he believes that was the reason why the whole situation ignited.
He reveals how he helped his two older sons Niko and Brian Jr, live in an apartment for two years, and Leilani also gave his two oldest children jobs at the children's hospital where she worked.
His now-wife is a pediatric neurophysiologist. Brian further revealed how his son Brian Jr. broke into his house and put X's on Leilani's face on their wedding picture.
"It's not about money, it's about respect. Respect goes both ways. Even with family there's a line that shouldn't be crossed. It's crazy to me that people will believe anything…"
Said Brian while addressing that his post about Jack's new car might have led Brian Jr. to make such claims. He further added,
"It's time for grown men to be grown men. I'm sorry that tough love has to be this way. I wish them the best. I want them to reach their dreams and their full potential but like any other man in the world, you gotta go out there and you gotta take it."
Neither of them provided any further statements on the matter, so it looks like everyone is back to living their own lives as it has been two years since the media frenzy took place.
More On Brian's Personal Life
Brian and Leilani got married on December of 2017. He has four kids of his own, and he is a stepfather to two other children from Leilani, Julia McPhee and Jack McPhee.
Brian's ex-wife Julia is also an artist and has released several songs.
Moving on from his married life, Brian has a stable and rewarding musical career. He currently boasts a networth of $10 million, as reported by Celebrity Net Worth.
Born on June 5, 1969, he is 52 years of age as of 2021.