Entertainment
Broderick Crawford's Marriages & Career Before His Death
Late actor Broderick Crawford has surely accumulated a net worth that counts to millions however his relationship with his spouses had not always been stagnant.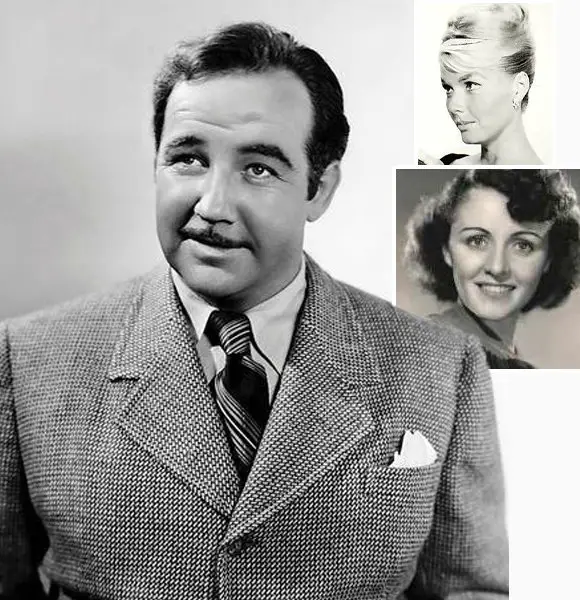 They say a body might die, but the soul never does. So likewise, the television actor Broderick Crawford might not be around anymore; however, the accomplishments and contributions he has given to the industry are forever alive. 
A perfect example of why this article is being written even after decades of his death. Crawford might not be around anymore, but he for sure is forever remembered as Willie Stark, a character he portrayed in All the King's Men that landed him an Oscar and a Golden Globe. 
Remembering Broderick Crawford
Crawford started his career in 1931 as a theatre actor appearing on She Loves Me Not in London in 1932. After appearing on Of Mice and Men, he got recognition and decided to move to Hollywood for a better future. 
His hopes were big but not unreal. However, they did take time to come true. He made his Hollywood film debut in 1937 in Woman Chases Man. 
Even after working in Paramount and Universal, success did not knock on the doors for the hopeful actor. Instead, he had to play supporting parts and comic roles in movies, but nothing was that big. 
However, a particular movie completely changed his life. After that, his acting career flourished, and he started gaining respect. The film was All the King's Men, which landed him an Oscars and a Golden Globe. 
And after that, Broderick's life completely changed. He was offered many prominent roles, not that his past roles were not good, he was a prolific actor, of course, but this movie, in particular, changed the way people saw him as an actor. 
The Oscar winner then worked as a lead in Highway Patrol. Life and career were radiant for Broderick, but his drinking habits made it challenging for the makers to give him a role. 
Broderick Crawford In Highway Patrol
Crawford rarely took a break in his career. He worked for about five decades till 1982 until he could not after complications arose due to his alcoholism which eventually led to his death in 1986 at the age of 74. 
His agent recalls how he could have been the "greatest" actor if it wasn't for his alcoholism. He said, 
″He could have been the greatest, but the one problem that always did him in was the bottle,... Brod was a two-bottle-a-day guy. ″
Although mainstream success hugged him late in his career, the impact of his work and his name is felt to this day. He indeed has left a legacy behind him, but he also had successfully accumulated a generous sum from his venture in movies. 
Another Late Actor: Noel Neill, First On-Screen Lois Lane, Dead at 95 Following Extensive Illness
After being an Oscar winner and having worked in movies that did very well, he surely has accumulated a net worth that counts to millions over the course of his long career. 
Born on December 9, 1911, little did the world know that he would grow up to be known as one of the prominent faces in Hollywood comedic movies. 
Standing at the height of 6 feet, a charming personality, Crawford did have a successful career; however, his personal life had not always been stagnant. He was married three times in total. 
Crawford Spouses & Children
All the King's Men actor was married to his first wife, Kay Crawford, in 1941, and the two together had two children, two sons, Chris and Kelly. 
As per reports, Kay and their two sons were together with Broderick at the time of his passing. Sadly, Kay, his first wife, died in 2003 at the age of 97. 
After his separation from Kay, he started a new chapter of his life with his second wife, Joan Tabor, in 1962, but his marriage with Tabor too saw a quick end, and they divorced in 1967. But this is not the only hit to the late 74-year-olds personal life. 
Shortly after their divorce, Joan died at the young age of 36 in 1968 due to an accidental overdose of influenza medicine. 
Grievance From Overdose: Arzaylea, Age 23, Grieves Over Loss Of Boyfriend; Shares Their Adorable Moments
His last spouse was Mary Alice Moore, whom he married in 1973 and never got separated until his divorce. The duo had been married for 13 years; however, they did not share any children. 
Again, shortly after her husband's death, Moore also decided to part her soul in 1989. Although the family has expanded over the years, and the names listed in this article might not be here anymore, the work that Broderick has done and accomplished will forever be listed in bright words.