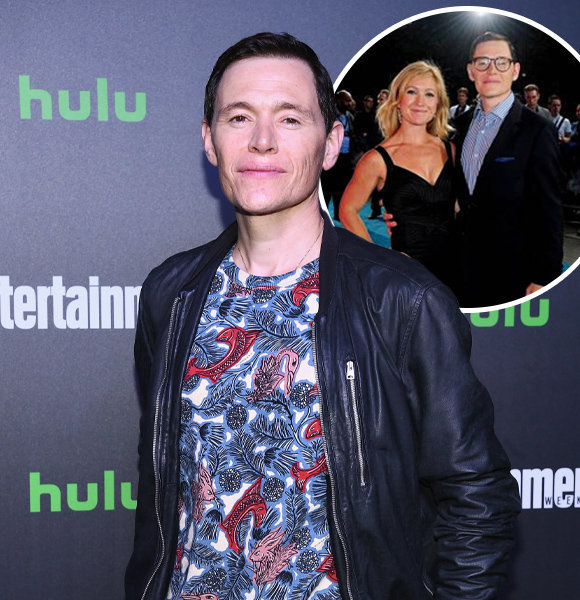 Known as Owen Harper in the BBC series 'Torchwood,' Burn Gorman is also known for his role as Karl Tanner from the world-famous series 'Game of Thrones.' 
The 'Enola Holmes' actor has been quite busy this year with his projects as he will be seen in 'Watcher' and 'Pinocchio.' While his professional progress escalates as the years pass by, his love life seems to be at a halt.
With this being said, there comes a big question of what really went down between the actor and his previous wife.
Burn Gorman and His Former Wife 
Like many personalities in the show biz, Burn lives quite a low-key personal life which has his admirers even more curious about where his love life stands today.
He hasn't shared much about his family life, but we know he had been married before. 
He was previously married to his wife Sarah Beard for 13 years. They got married in 2004, but the nuptial of over a decade came to an end in 2017, resulting in divorce.
As said previously, his details regarding his married life have always been very hard to know. So information regarding why their relationship resulted in separation hasn't really been revealed. 
But, Burn and his former wife did share three kids, a son named Max Gorman, who was born in 2006, and two daughters, Nell Gorman and Rosa Gorman, born in 2009 and 2014, respectively. 
The actor's previous wife is a school teacher by profession, and she seems to have been living her life in private. On top of that, Burn has also raised his kids away from the media limelight. 
As per Hello! Magazine, Burn's wife was a Welsh teacher. Although the two maintained a low-key lifestyle, their chemistry never missed grabbing attention whenever they appeared together on red carpets.
Whatever might have happened between them, all we hope for the former couple is immense happiness in their own respective lives.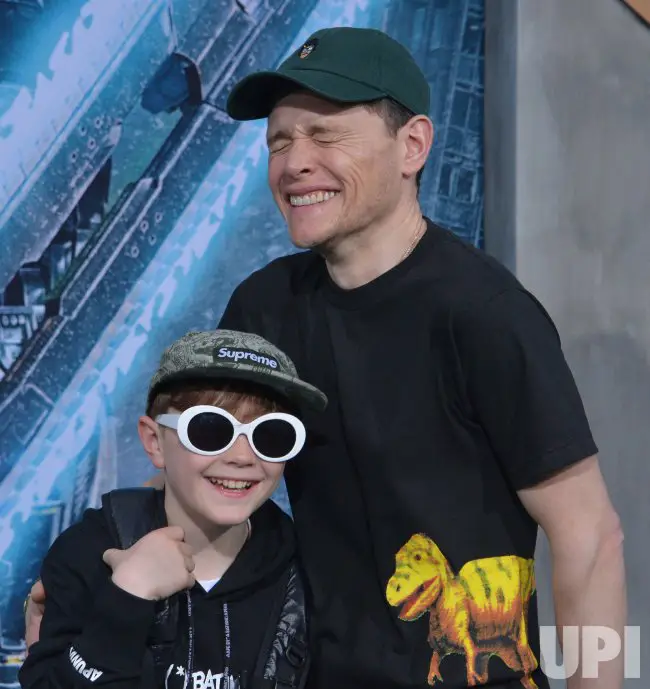 Burn Gorman with His Son During A Premiere (Source UPI)
Burn's son Max also made a public appearance back in 2019 in the premiere of 'Pacific Rim Uprising' alongside his father. And, the father-son duo was clicked in a happy candid moment that reflects a pure father-son bond. 
However, since his divorce, the actor has not appeared on the mainstream for his new relationship. Regardless, he is definitely enjoying his fatherhood. 
Get to know - Byron Mann Stays Unmarried at 54?
More on Burn Gorman
Burn was born on 1st September 1974. His full name is Burn Hugh Winchester Gorman. 
Although Burn was born in Los Angeles, California, he moved back to England when he was seven and settled back in London. 
He is the son of English parents. His father was a professor of linguistics at UCLA, and he grew up along with his three sisters. 
Further, he is the youngest of his sisters. Many might not know this, but Burn is also the nephew of Bratley Groman. 
Since he entered the show biz in the 2000s, his career has never really taken a break, and he is still as busy as he was decades ago. 
With two new projects up his sleeves, the actor is set to steal his fans' hearts again.