Entertainment
Camille Cottin's Happy Family & Debunking Her Gay Rumor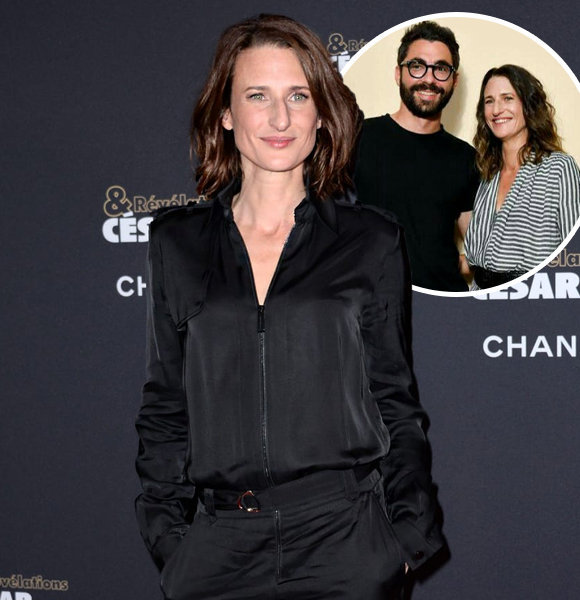 French actress and comedian Camille Cottin, famous for her role in the series 'Connasse,' is a notable French actress who is also seen in 'House of Gucci.'
She has played essential roles in many notable projects and continues to excite people with her marvelous performances. 
Complimenting well to Camille's rewarding professional life is her personal life, consisting of her husband and her small family. 
Camille Cottin's Husband and Family
The French actress is married to her husband, Benjamin Mahon. By the looks of it, the two have been together for over a decade, 17 to be precise. 
As per an article in GQ from back in 2013, it reported that the two had been married for eight years by that time. 
Camille had mentioned that her husband was an architect by profession.
Going through Benjamin Mahon's official LinkedIn profile, he has been working as a store planning director at Saint Laurent. 
He has worked in the company for almost 14 years now. Mahon started his work in the company as a project manager in the architecture department, where he worked for five years and six months.
Camille's husband, later on, advanced to the position of Senior project manager for two years, and as of now, he has been working in the role of WW store planning director for six years.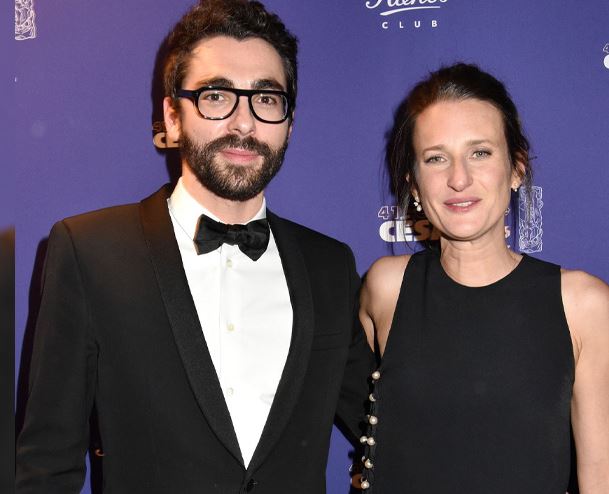 Camille Cottin with her husband (Source: Glamour Buff)
The two live their happy life along with their two children, a son named Leon and a daughter named Anna.
Their son was born in 2009, so he is a teenager now, whereas their daughter was born six years later than their son in 2015. 
Shortly after her daughter was born, Camille was again up and working on a project to which she had given her full commitments. 
This shows how much Cottin loves her work and her profession in general. 
The family has a home in Normandy, where the family stayed tight-knitted during the lockdown.
Around that time, she had just wrapped up filming the final episode of 'Call my Agents!' 
Camille has also been speculated to be gay. Yes, those are rumors and, very clearly, aren't true, but these rumors have stirred due to her role in 'Call My Agent!'
Get to know - Frankie Adams's Hard Work Pays Off ! Her Inspiring Fitness Journey
Camille Cottin's Gay Character 
Cottin plays the role of a queer character named Andrea Martel in the series.
Her effortless portrayal of the character in the series has led many to believe that she is gay in real life. However, that is not the case. 
Camille is happily married and has a very happy family.
In an interview with The Guardian, Camille talked about her role as Andrea and why people love her so much. 
Cottin refers to her character as "super sexy," which is true.
The show got worldwide recognization during the pandemic as it was streaming on Netflix, and in no time, people seemed to fall in love with the show, including the character, Andrea. 
Cottin, as many believe, has been a "sex symbol" in her 40s and has also been labeled as an icon for lesbians. 
Well, just looking into how effortlessly Camile portrays her characters, it is not a shocker as to why Camile has been speculated to be gay. 
She has got massive recognization from her queer role, and it is only understandable for people to have confusion. 
However, to clear the air, Cottin is in a happy marriage with her husband that has lasted for a long time now and lives her merry life alongside him and her two kids.