Entertainment
Frankie Adams's Hard Work Pays Off ! Her Inspiring Fitness Journey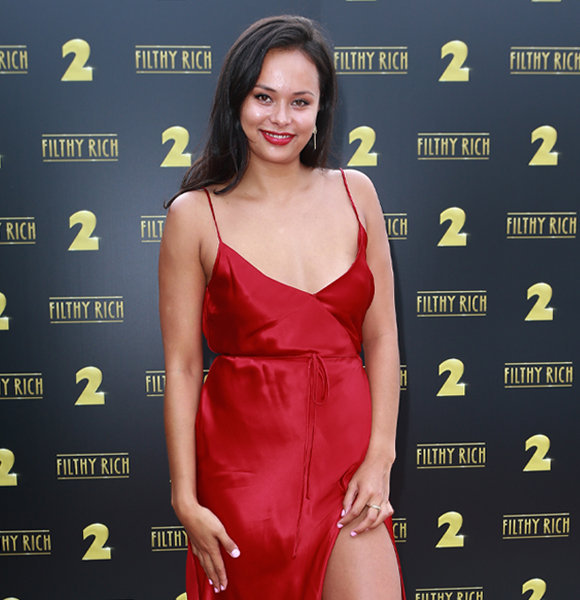 Best known for her role in the series 'The Expanse' and 'Shortland Street,' it is no doubt that Frankie Adams is a spectacular actress. 
Having completed a decade in the industry, Frankie's beauty and charm effortlessly resonate through the screen. 
Over time, fans and viewers have realized that Frankie has had a significant weight loss and has shifted her appearance. 
Dont get us wrong, by a shift in appearance, we only mean that her external appearance has changed, but Frankie remains as beautiful as she was before her weight loss. 
Frankie first appeared on 'Shortland Street' in 2010, and she has been consistent with her appearances and projects ever since.
As a result, this stunning actress has never been away from the spotlight for long. And when a personality has been in the industry for as long as she has, even minute changes are noticed. 
So, what is the reason behind Frankie's weight loss, and how did she achieve it?
Frankie Adams's Weight Loss 
While thinking about the role of Bobbie Draper in 'The Expanse,' we truly cannot see anyone else playing the character other than Frankie Adams. 
Adams has given full justice to the role, and there may be a very short list of actors who could achieve what she has in the series. 
It is no doubt that Frankie has changed both physically and as an actor with time, but one thing that has remained consistent is her hard work. 
The role of Bobbie Draper is not easy, and the casting for the role was rigorous. The production had to go through an extensive selection phase to justify the character's representation.
If you don't know, then the show is an adaptation of a book series by James S.A. Corey, and the book had very specific characteristics of Bobbie Draper. 
She had to be muscular, tall, Polynesian, and as per the book,
She weighed in at over a hundred kilos at one g. None of it was fat, but her muscles seemed to get bigger every time she even walked through a weight room. As a marine, she trained all the time.
The casting finally landed on Frankie, a perfect fit for the role. She worked out extensively for the role, and her experience of being a boxer was just what was needed to fix the casting on her. 
More of The Cast: What Is Cara Gee and Her Husband's Life Like After Their Magical Wedding?
Frankie has worked hard to achieve what she has for her role and for herself.
Yes, she has had a weight loss, but it seems to be a result of Frankie's determination to fit into a role like Bobbie Draper's.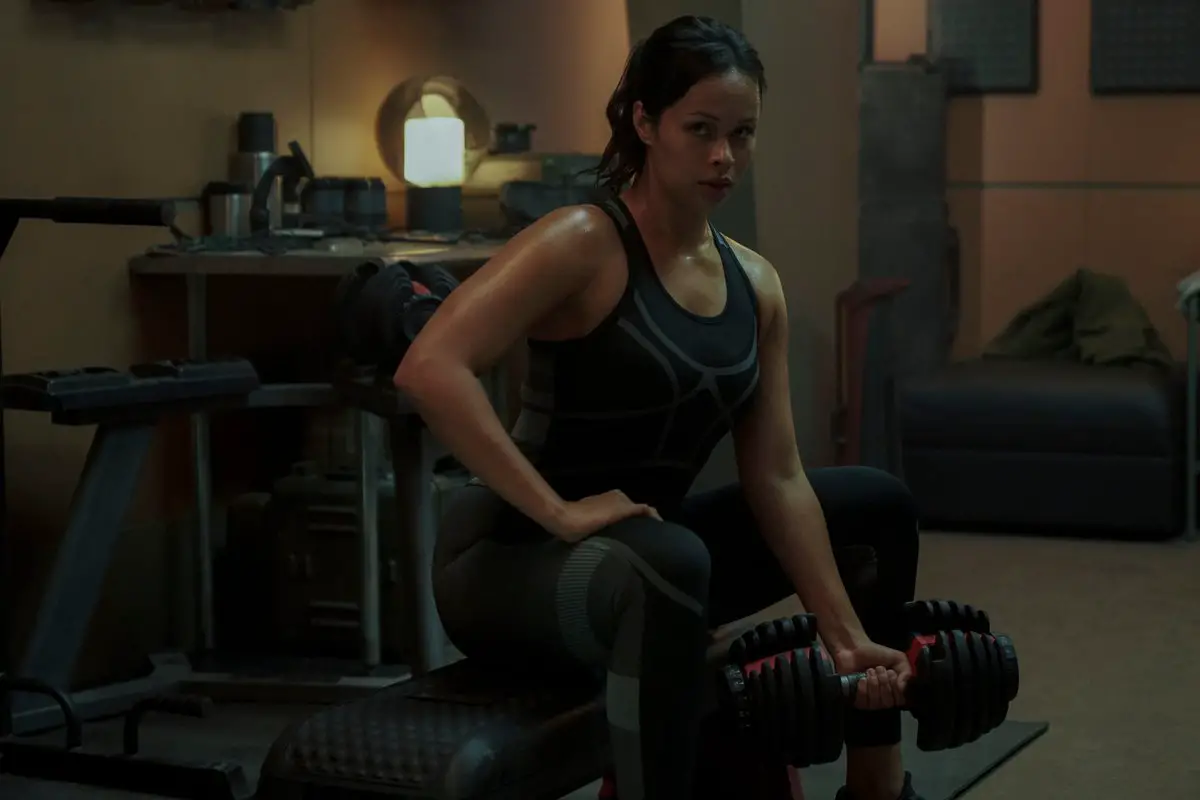 Frankie Adams's Physique after Weight Loss Transition in 'The Expanse' (Source Twitter)
As per a shared video by a gym, Frankie can be seen putting in her hard work in the gym.
She is seen doing deadlifts, squats, presses. This can be an overview of her workout routine, and she seems to have been consistent with her workouts to this day. 
Adams has always been into fitness, by the looks of it.
As per a Tweet by Adams from back in 2014, she shared how much she likes to go to the gym and release her anger out in the gym. She wrote, 
Release anger out at the gym .... Swear I spend too much time there now.
Guess Adams does fully pass as a gym rat or a fitness nerd, doesn't she?
Frankie's admirable weight loss journey results from her painstaking and consistent effort, clearly showing how much hard work she has put into her body. 
Adams's physique is something most people wish to achieve (including us), and seeing how much work she has put into herself is seriously applauding and inspirational.