Entertainment
Catherine McClements Talks about Her Husband & Family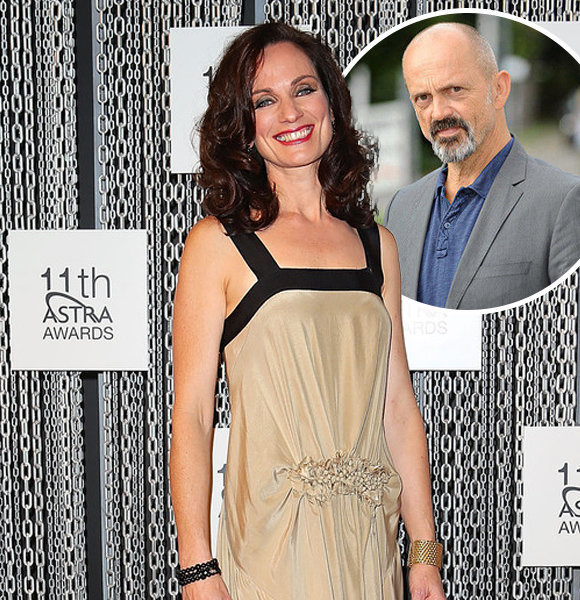 Known as Rachel Goldstein on the Australian police drama 'Water Rats,' Catherine McClements is still active in the industry. 
The Australian actress has worked on many TV projects over the years, landing significant fame in the industry. 
Today, adding to her flourishing career, Catherine enjoys the fruits of a happy marriage alongside her husband and family. 
Who is Catherine McClements's Husband?
Catherine McClement has been in a long-term relationship with her husband, Jacek Koman. 
For many, the term long term can be 5 to 6 years or even a decade, but in the case of Catherine, it accounts for three decades.
Yep, the pair have been together since 1990 and has been inseparable ever since. Moreover, her spouse is also from the same industry. 
He was seen in series like 'Doctor Doctor,' 'The Wrong Kind of Balck,' 'Rake,' and many more. 
Well, no wonder the two are so close to each other. After all, they have a major common interest that both of them are so passionate about. 
Her husband is also the lead singer in the Melbourne band, VulgarGard. In an interview a while back, Catherine shared how despite being in a relationship for 20 years, she still hadn't quite "worked" him out. 
Adding on to her statement, she went on to say how he still fascinated and surprised her. 
"He's funny and charming and like my father in a way." She further said, "Even though he's in his 50s, he's still got so many interests and excitements, and if he wants to do something he pursues it. He's not at all commented on choices or decisions I've made in any way. That's my life."
She also revealed in the interview how her first big romantic relationship was at a drama school when she was 17.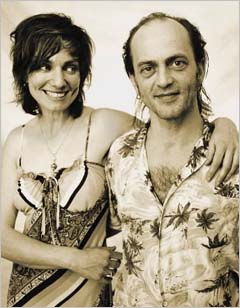 Catherine McClements with Her Husband (Source Fanpop)
The two now share two children, a daughter named Clementine CoCo Koman and a son named Quincy Koman. 
Back in 2013, their daughter was 11, and their son was 5, so they are pretty grown-up today. 
Although Catherine is pretty low-key about her personal life, we can still figure out that her life is pretty amazing, along with her husband and children. 
Get to know - Jacob Scipio's Long-Lasting Love- His Wife? or Girlfriend?
More on Catherine McClements 
Catherine was born in 1965 in Melbourne. She was born to her parents, father Frank, and her mother, Pamela. Catherine stands at the height of 5 foot 9 inches. 
As per her, her father is good at sport and loves races. Sharing more on her father, she shared how he was academic and "interested in arts" and can speak French. 
Moreover, her dad was a high school principal, and he, along with her mother, was a member of John Cain's Labor Party. 
She grew up with her brother Brendan, who was her best friend growing up. 
Her brother is 18 months older than her and served as the CEO of Victorian Major Events Company. 
Her exact net worth is unknown, but it won't be surprising to assume her fortune to be in a six-figure range, judging her movies and projects.