Entertainment
Jacob Scipio's Long-Lasting Love- His Wife? or Girlfriend?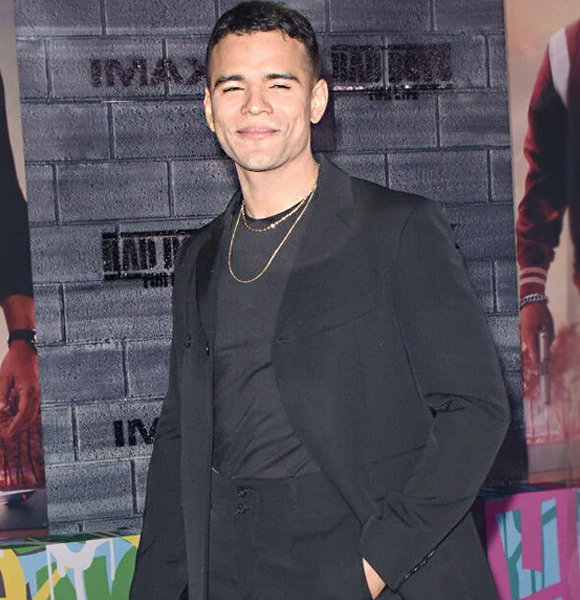 Many people know Jacob Scipio from his role in the 2020 release 'Bad Boys for Life,' where he starred along with Will Smith and Martin Lawrence. 
Scipio has done fairly fewer movies compared to his contemporaries, but he seems to have a lot of credits due to his name this 2022. 
As a result of his expanding exposure, many people are curious to know more about him, such as his wife, parents, just his personal life in general. 
So does he have a wife or someone special in his life, or is he (as many of you might hope) single?
Who Is Jacob Scipio's Wife?
The soon-to-be seen in 'The Expendables 4' actor sadly (for most) is not single. 
How could he be? Just look at him.
He is just one of those actors who has made a deep-rooted place in the hearts of their fans. Whether it's his charismatic and handsome face or his amazing acting, Scipio is a treat to the eyes, through and through. 
So, no, it did not come as a shock for us to learn that he was not single. So does he have a wife?
Well, he also does not seem to be married, but he has been dating his girlfriend, Liv Lovelle, for a while now. 
More On: Charles Melton Girlfriend, Parents, Ethnicity, Net Worth
As much as we want to snoop into his personal life, Jacob keeps it neatly private. But well, lucky us; he rarely treats his social media followers with some of his treasurable moments with his girlfriend.
The two seem to have been together since 2015, and their romance has just blossomed all these years.
In July 2018, he posted a funky and cool picture with his lady to mark their three years together.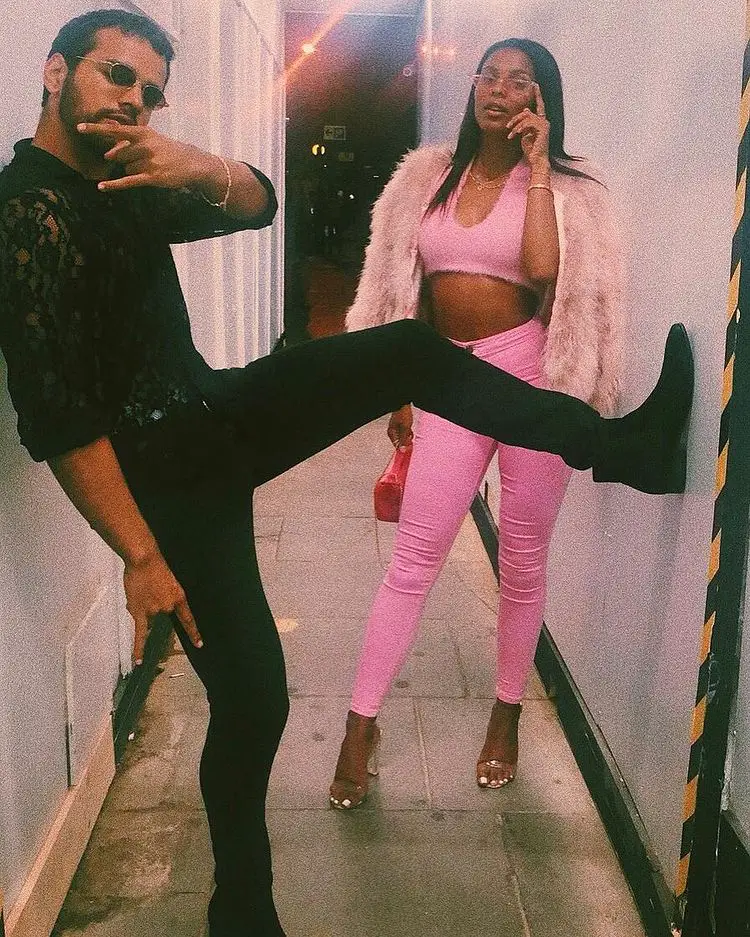 Jacob Scipio Shares Picture with His Girlfriend (Potential Wife) (Source Instagram)
Likewise, his soon-to-be wife (oh, we are sure) reciprocates the same love for her guy. She posted a sweet kissing picture of the two and called him "My Love."
How cute is that?
Moreover, the two even spend their quarantine together.
His girlfriend, who nearly has 90k monthly listeners on her Spotify (yes, she sings, and she is amazing), never let go of an opportunity to let her boyfriend know how proud she is of him. 
The two indeed live a very blissful and happy life, so it seems. Well, it is only a matter of time when we start referring to Liv as his better half, his wife. 
Keep Reading: Viggo Mortensen Says He Maybe Gay? What Is the Truth?
More on His Parents 
Scipio was born on January 10, 1993, in Islington, London. The English actor is not just an actor but also a writer. 
He is co-founder of CPO Productions. This British-born Guyanese actor was born to a British mother and a Guyanese father. 
While there is very little information about his parents, he did reveal some information on his mother back in 2016, when he attended an event of S.O.U.L.
In the interview, while talking about his family being on one of his projects, he revealed how his mother was a professional makeup artist. He said, 
Well my mom is a professional make up artist, so she did the make up for it.. which was fantastic, thankyou mom.
Nothing but Jacob Scipio being adorably charming.
Witnessing his escalating career, we will definitely see more of Jacob's work in the coming days, so keep hooked with us to learn more about him as he reaches new heights in the industry.