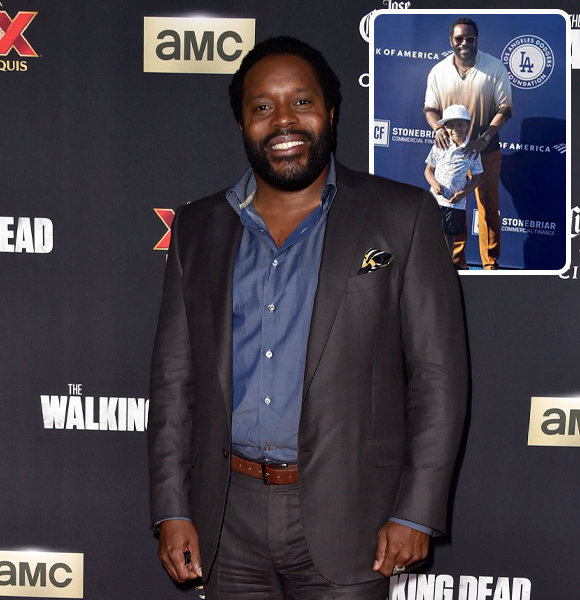 Chad L. Coleman has an impressive list of credits that probably has at least one of your most loved shows on it. He's a prominent face on television and has played various characters for over three decades.
But when the cameras aren't rolling, it's all about his children for the big man. Chad is an amazing father, and for him, family is always first. So what's it like inside the Coleman household?
Meet Chad L. Coleman's Children
Chad is the father of two wonderful kids. He has an elder daughter, SaCha Stewart-Coleman, and son Caleb.
Chad is currently unmarried, but he has a loving partner who helps him raise the children. He is currently in a relationship with his partner Tracy, and they are raising little Caleb together.
They are great parents to their children, and we have Caleb's word for it! Chad shared pictures of his partner and son on the occasion of Tracy's birthday and wrote, "Your an amazing mother! As Caleb says"THE BEST MOMMIE EVER!"
Similarly, Coleman loves to share sweet moments with his kids on his socials. Ranging from concerts, sports, holidays to birthdays, he's always there to spend quality time with his kids.
He refers to his son as 'King Caleb' and treats him like one too.
Moreover, he feels that his kids are the most amazing things in his life. He shared a sweet selfie with his little ones on Twitter and wrote, "The two most amazing beings in my life that I'm most thankful for!"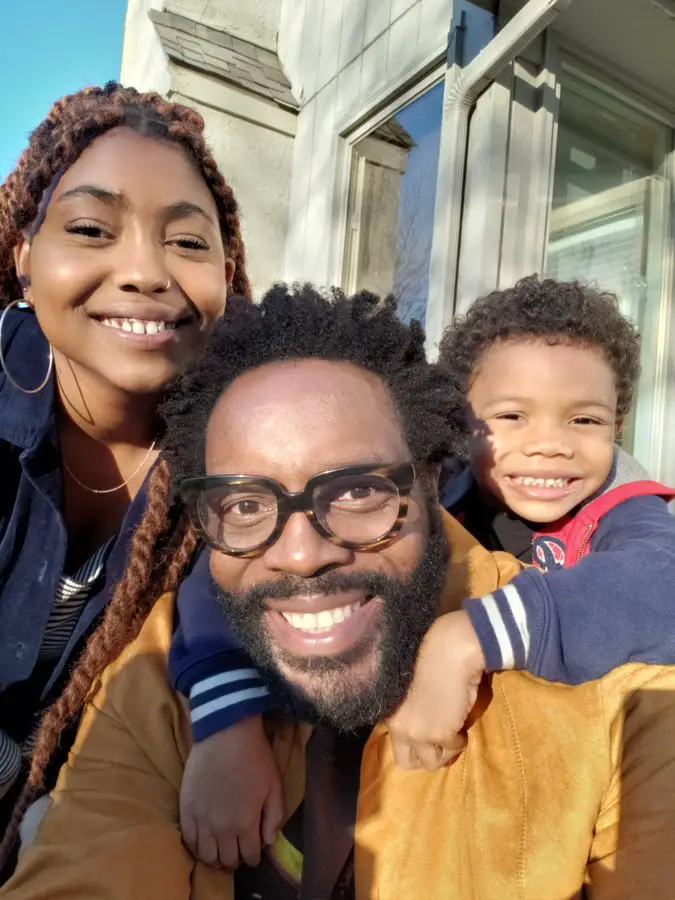 Chad L. Coleman and His Children (Source: Twitter)
Get to know - Florence Faivre Reveals the Guy She Is Dating? More on Family
On the other hand, his daughter SaCha is all grown up and has followed her dad's footsteps. She has also taken up acting and started her career on Broadway.
 He shared a picture of his daughter on her birthday, showing how proud he was of her.
"My firstborn from sitting on Daddy's Lap to your first day of school to Broadway! We are the only father/daughter thespians to make their Broadway debut in the same season 2009-10! So dang proud of ya! Love you to the core," he wrote.
SaCha was born to Chad's ex-wife Sally Stewart. They married in 1999 but could not make it far as a couple. Hence, they divorced in 2010 after over a decade of togetherness.
It's clear now that Chad is a family man, and his kids matter the most to him. But his kindness extends farther than his own family.
He is an advocate for adoption and foster care for less fortunate children. The subject is very close to his heart as he was also a foster kid in his youth.
So now, he has partnered with organizations such as Living Advantage to raise awareness and donations for children in the foster care system.
More on Chad L. Coleman's Childhood
Chad was born in  Richmond, Virginia. He grew up living with his grandmother and in foster care homes.
He also served the U.S. Army before eventually moving on to acting. 
Since the start of his career in the 1990s, he has gained mass popularity and appeared in hit shows like 'The Wire,' 'The Walking Dead,' 'It's Always Sunny in Philadelphia,' 'The Expanse' and many more. 
Now, he lives a happy life with his family and has an impressive career that continues to reach new heights.