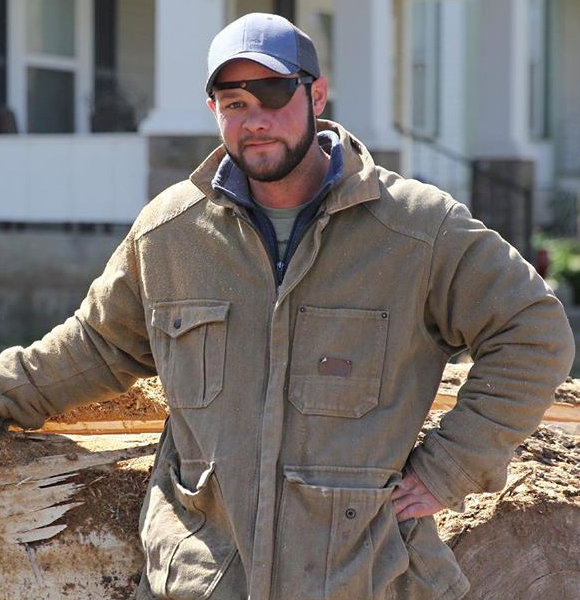 Chase Looney can be seen in HGTV's 'Fixer to Fabulous.' A carpenter and a construction manager, Looney's eye patch grabbed most of the viewers' attention.
Many seem curious to know what happened to him or 'did Chase Looney get a glass eye?'
So, for the fans of the show, here is everything that you need to know about the construction manager of the show and why he has the patch. 
What Happed to Chase Looney's Eye?
Before we address what happened to Chase, let's start with what life is like for him now.
Chase was a married man, married to his wife, Chelsie Lamborn Looney. Sadly, the two parted ways, ending their marriage, and separated in 2021. 
As per his ex-wife, Chelsie, Chase wasn't giving it all in his relationship, and he wasn't making an effort in their marriage. 
His wonderful work and appearance grab a lot of attention in the show, but the patch on one side of his eye also captures a ton of attention. 
While we have also seen some call it a fashion statement, it is not.
However, it is something that is real for Looney, which happened a few days after filming the pilot episode of 'Fixer to Fabulous' that has now run for three seasons. 
Dont Miss: Hannah Simone Thanks Her Father for Her Flourishing Career
"I lost my eye in a tragic accident days after filming the pilot episode of the show," said Chase. 
The tragic day was the fourth of July. And, as we know it, the Fourth of July is a day of celebration and fun. People gather, eat, and of course, the firework is a big part of it. 
Sadly, for Looney, the fireworks were the reason why we see him wearing the patch on the show.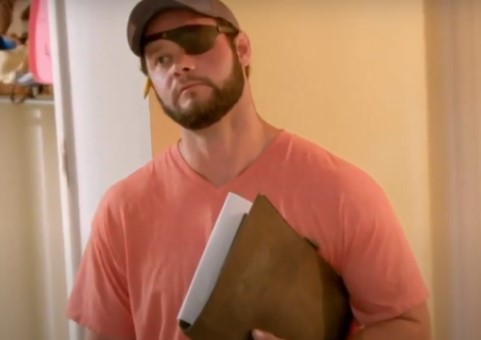 Chase Looney in the show 'Fixer to Fabulous' (Source The Cinemaholic)
According to a blog that he has posted, Looney was looking over the fireworks for the celebration.
The weather started getting stormy, so the group decided to light a "series of 3 mortars" before the rain. 
But it was the fourth mortar that made things go south. The concussion from the fourth mortar tube exploded, causing the fifth mortar tube to tip over as Chase lit the fuse, causing an explosion that went right in front of his left eye.
It was as if time had stopped for Looney and the horrifying incident caused blindness. He was immediately taken to the hospital and went to an 8-hour-long surgery, after which his left eye was fully removed. 
The unfortunate incident is why he wears the patch, but the most fascinating and inspiring thing about Chase is that despite having to undergo such a big change in his life, he never let it stop him from doing what he does best. 
Apart from being an integral part of 'Fixer to Fabulous', he also has his own business. A construction workshop called Chisel and Sawdust from where his fans and admirers can get his work and order pieces of furniture with a touch of Looney's magic.