Celebs
How Did Chevy Chase Undergo Tremendous Weight Loss?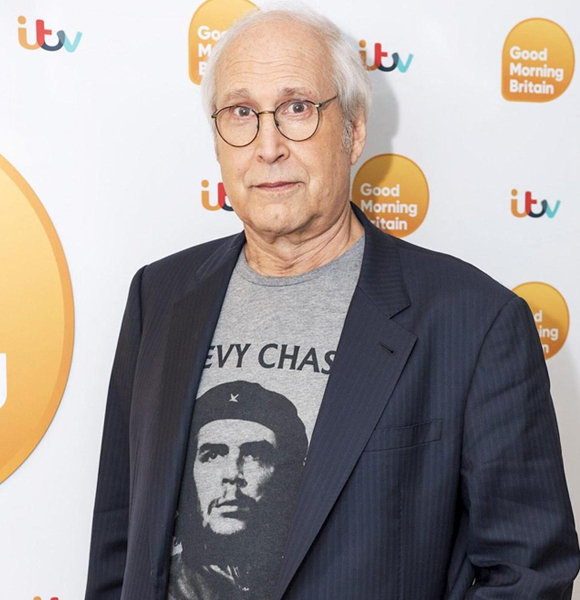 Chevy Chase, entitled "The funniest man of America," is one of those comedians who never fail to flaunt a smile in his audience. He is a man who knows the art of creating a difference. Recently, his weight loss journey has caught the eyes of thousands of his audience. 
His journey certainly drove him through many challenges, judgments, and disappointments. However, many of his fans are wondering about his magical change.
Chevy Chase's Weight Loss Journey & Addiction
They say, "The brightest smiles bury the darkest sorrow underneath." Chase is one of those legendary comedians who has ignited millions of lives with his shows while burying some instances from his life somewhere really deep and dark.
There is a story behind this legend choosing weight loss. All of this started with an addiction Chase had to various things. However, the first addiction that hit him was the one with cocaine. 
Many years back, when not many could afford it, he got them in bulk and sometimes reached the consumption to at least two grams a day.
As a result, that particular addiction most of the time left him to swing from megalomania and paranoia. In an interview, he mentioned,
"I never shot things up or freebased. I was pretty low-level when it came to drug abuse; I checked myself into the Betty Ford Clinic after my nose started to hurt."
The man who takes responsibility for the millions of smiles was covered with depression underneath. Chase, before, was giving back-to-back hits and creating histories.
But, gradually, his talk show and movies did not perform well in the industry; everything he tried was getting somewhat disastrous and depressing. 
Eventually, he caught up with alcoholism. This addiction now led him to gain pretty a lot of weight. The dark path he had been paving was not taking the name to end. He was trapped in this loop. 
That's the time of his life when things got worse. He was losing not only his audience but also his essence. Chase realized how his mental health chose the path of deterioration, body health screamed with devastation, and life got hard to recollect. 
Chase gained 300 lbs, and his body demanded weight loss. All of this started from the year 2015 when he lost 50 lbs. Severe alcoholism partially damaged his liver due to excessive alcoholism, and that is when he went to rehab for the first time. 
The spark of hope he lit up to bring a change did not diminish because he was making a change for himself this time.
Again in 2017, Chase got into rehab for the second time to get rid of his severe alcoholism and went through gastric bypass surgery, where he lost 110 pounds.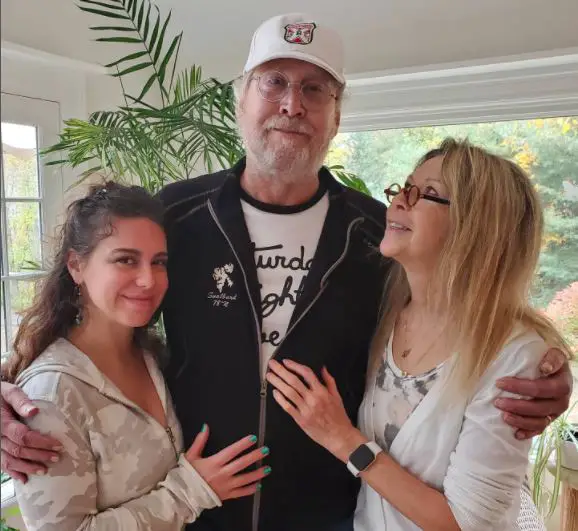 Chevy Chase alongside his daughter and wife after his weight loss (Image Source: Instagram)
In the above picture, Chase met his loved ones as soon he got back from rehab and surgery after his tremendous weight loss. He captioned the picture as, "Just met 'em." 
The surgery contributed to a massive change in him. Moreover, Chase is a heart patient, so the fear of catching up with obesity and accelerating his life further in the dark made him choose the journey of weight loss. 
Another Celeb's Weight Loss Journey:- Did Juno Temple Really Lose Weight?
Chase's weight loss is one of the hot topics for sure, but in addition, people have always been curious about the fistfight two stars once had. The fight between two comedy legendaries, Bill Murray and Chevy Chase.
Chevy Chase's Feud with Bill Murray
The feud between Chase and Murray was recently explained by Chevy Chase on "The Howard Stern Show" in 2021. 
This feud occurred years before Chase's astounding weight loss journey.
So, the story lit up then when Chase was hosting one of the most popular shows alongside John Belushi, Bill Murray, and many more.
After a few years of starring in the show, Chase decided to quit and get into SNL. So, the show needed a replacement. With critical judgment and analysis, Murray got the show as a star.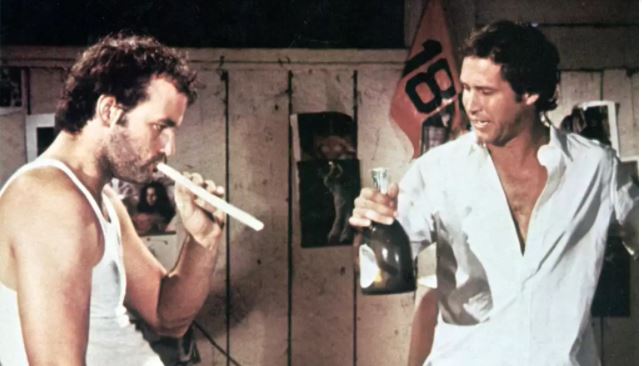 Chevy Chase and Bill Murray (Image Source: Meredith Corp)
Compared to Chase, Murray was not able to garner a lot of attention from the audience. 
On the other hand, some misunderstandings between the two stars ignited their feud. Murray also claimed to have punched Chase on his face during the fight.
Both of them were really good friends back then, but one misunderstanding paved their way sideways. However, after the two solved their misunderstandings and to this date, Murray and Chase are great friends.
Also, Murray was able to work hard in the show and was able to garner a spot on all his audience's hearts. Today both friends are known for their great works in the industry.