Music
Chico DeBarge's Tragedies in Life- Missing Daughter to Son's Murder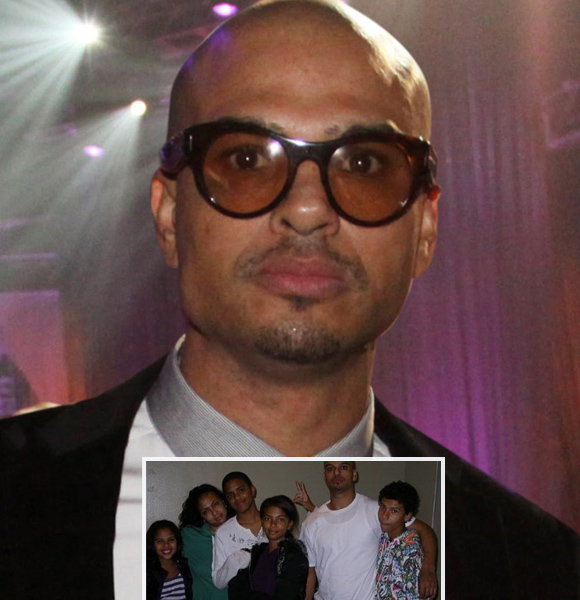 American R&B singer, Chico DeBarge despite having a decent amount of success in his professional front, has continuously witnessed his life be in dire straits, so to say. 
A vicious cycle is what he had to endure through the course of his life. From a missing daughter in 2015 leading to the loss of a very important part of his life, life has not been easy for Chico. 
What Happened to Chico DeBarge's Daughter?
The Talk to Me singer has a total of six children, among whom only the names of five kids are known. 
The mother of his children was Andrea Bordenave, who was his wife. The pair married in 1996 but later on got divorced. DeBarge is the father of four kids from his first marriage while his other kids are from his other relationship. 
Out of his six kids, the names of his children that are known are of his two daughters, Cheyanne DeBarge and Abrielle DeBarge & three sons, Dontae DeBarge, Manny DeBarge, and Chicoco DeBarge. 
Back in 2014 DeBarge family went into a slight moment of tensity when Chico's daughter Abrielle DeBarge was nowhere to be found. 
Upon her missing, the elder of the family, Etteriene DeBarge (Abielle's Grandmother) took to her Twitter account to let people in on her grandchild's disappearance. 
Taking to Twitter, she wrote, 
"AMBER ALERT! My grdaughter Abrielle DeBarge contact the Burbank police Detective Sindle. 818-238-3254 $20,000 reward"
We can only wonder how the shattering news must have been for the family as all of the social media was quite worried for Abrielle but then followed a tweet that made everyone relieved.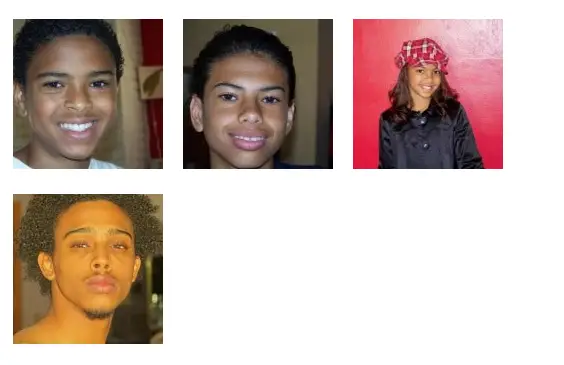 (4 out of 6) Pictures of Chico DeBarge's Sons and Daughter ( Extracted From 2009 Article of BCK)
Abrielle took to her social media to update people that she actually was "alive, safe and coming home later."
There was no further discussion on why Abrielle was missing from home or how it all came to be, but all in all, her being okay is all that mattered. 
While things were going well seemingly (except from his arrest, which we will come to later) for 'The Girl Next Door' singer, he was hit by a colossal tragedy back in 2020. 
His son Dontae was 'allegedly' murdered in Los Angeles on April 5, 2020. As per a source, he was stabbed in LA and was pronounced dead on the scene by police. 
A child's loss is in any way very hard on the parent, but life in all has been very hard for this 55-year-old singer. 
From the loss of his child to problems in his marriage to, as of late, being arrested for felonious actions, DeBarge has had to tussle with circumstances on multiple occasions. 
Also Read: John Walsh, Father of 3 Children, On Son's Murder: Pushed to Pass 'Missing Children Act' With Wife
Problems with Life 
Married in 1996, DeBarge and his wife decided to part ways in 2005, but their divorce happened around 2012 when Chico filed for the divorce in L. A Country Superior Court.
Although the reason for divorce was cited as "irreconcilable differences," there already seemed to have seepage of problems in their married life. 
The couple who shared four children together were parents to two of their children before their marriage, and the singer was not certain that they were his kids. 
Per TMZ, he asked to take a paternity test to prove if he actually was the father. He wanted no custody, but he did ask for visitation rights. 
However, that case went ahead and the couple is no longer together now. But this has not been the end of problems in his life. 
DeBarge has, on multiple occasions, been arrested for drug possession.
He was arrested in 2007, after which he went to rehab, and later in 2009, he admitted to having been addicted to heroin, cocaine, and medication through his album, Addiction, his sixth album. 
He was also arrested in 2019 for drug possession and again a year ago in January 2021. 
DeBarge was also charged with drug possession, DUI, and false impersonation back in January 2021.