Celebs
Chip Foose's Wife Is the Reason Behind His Success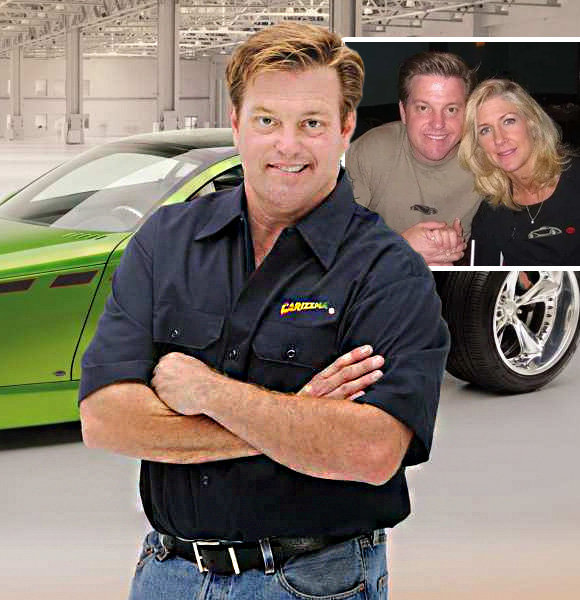 Automobile designer Chip Foose is a familiar face for automobile geeks, and he became a popular figure through his television appearances on the show 'Overhaulin'.'
Viewers have witnessed his rise to success, but they might not know that his wife has a big hand behind it. His wife has been a constant source of motivation and support in his life. So who is this awesome lady?
Who Is Chip Foose Married To? 
Chip Foose is married to Lynne Foose, the CFO and vice president of his company Foose Designs.
The pair said their vows in 1992 and have formed an inseverable bond over 29 years. They also have two children: Brock Foose and a daughter Katie Foose.
The beginning of Chip's passion for cars started very early. He started working at the age of seven in his dad's automobile company. He learned a lot and credited his father as the biggest inspiration for following this path.
His father opened up the path for him, but his wife held his hand and walked beside him all the way.
She was a strong pillar of support and encouragement for Chip. Moreover, she was the one who motivated him to do the things that helped him reach his current status.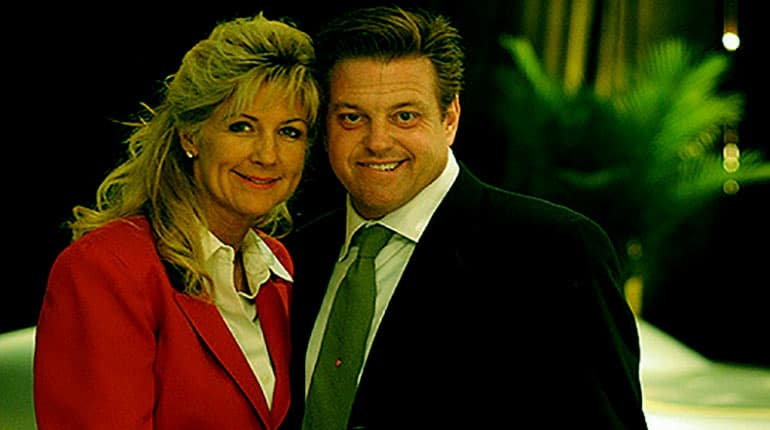 Chip Foose's Wife, Lynne Foose, Posing with Chip (Source: Tvstarbio)
Chip revealed that his wife Lynne was the one who made him finish college.
He had dropped out from the Art Center College of Design when she was his girlfriend, and Lynne made it very clear that she would marry him only if he finished his degree.
He shared the story with Hot cars and said,
So I knew I had to figure out how to get back to Art Center, and it's the best thing I ever did in my life
Indeed, his wife has a huge impact on his life, and Chip openly appreciates it.
Similarly, he opened his company Foose Designs with Lynne as well. She took over many roles in the company initially and worked day and night with her husband to build the company.
As a result, she is now the CFO of the brand and makes all the company's big decisions.
Even today, he accounts for his decision to marry Lynne as the best decision he's ever made. He also doesn't hesitate to give his wife the credit where it's due.
"I can say that she's the reason we're still here today. She's an incredible woman, and she puts up with me," he said.
Read more on: What Is Clayne Crawford's Family Life Like Now?
No one could relate more to the phrase, "behind every successful man is a woman." Chip definitely landed a woman with a vision and great skill. Lynne is an inspirational woman for all the striving woman entrepreneurs out there. 
She spoke to LA Weekly about her goal with the company she and her husband created and said, "Today, one of my biggest goals would be to make the car building side of our business as profitable as the licensing and spokesperson side of our business."
So, while Chip is the face and star of the business, it's his partner who keeps things running smoothly behind the scenes. Moreover, their son is also involved in the successful family business.
Chip has tasted sweet success in his career and has an equally sweet life with his family, and with Lynne by his side, he is sure to reach more heights of success.