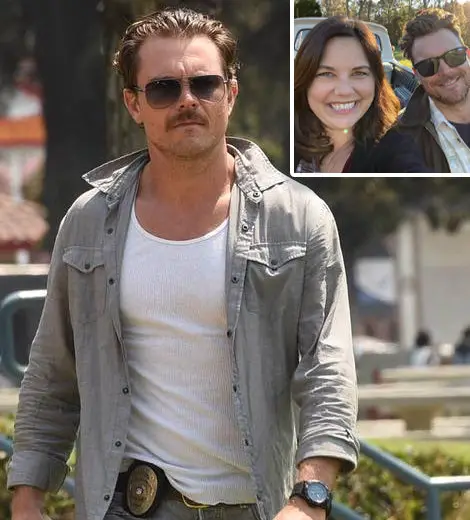 'Lethal Weapon' star Clayne Crawford has amassed several fans from his memorable characters that viewers still fondly remember. But these days, the actor has kept himself busy with his wife and kids.
After Teddy and Martin Riggs, Clayne has now dedicated himself to a new role- a loving husband and amazing father!
Clayne Crawford's Life with Wife And Kids
Clayne has been married to his wife, Sunshine Kiki Brown, since 2004. Throughout 17 years of togetherness, they have two sons, Joey and Colt Crawford. He also has a daughter Abby from his previous relationship.
Many star kids face a common problem. Due to their parent's dynamic nature of work, the children often don't get to spend time with them. But so isn't the case for Clayne's children.
He has made sure to be present in his children's lives and spends a lot of time with his family going on rides to the beach, watching games, and other fun activities.
In addition, Clayne and his wife often share glimpses of the family's little adventures on social media.
Moreover, the family has further extended with the addition of Clayne's eldest daughter Abby's husband and son. So yep! Clayne is a granddad!
Also check out: Scott Porter's Fairy-Tale Wedding & Life with His Wife
Of course, a father and daughter bond is beyond precious. Crawford has a sweet bond with his daughter and lovingly calls her 'monkey.' Funnily enough, Abby loves the nickname too and even has it on her Instagram handle as '@monkeyabss.'
The doting father shared a selfie of him and Abby on the occasion of her birthday and followed it with a wholehearted message in the caption.
His sweet birthday wish to his daughter went as, "Happy Birthday Monkey. 21yrs old!!! What the heck?! How'd that happen? Proud, grateful and at times overwhelmed by emotion with the person you've become. Happy Birthday to my one and only daughter."
The Crawford boys get their share, too, as they have Clayne and Sunshine's full attention. Their elder son Colt has already picked up on his talents and is polishing his skills in the music industry.
Not to forget, the root of the family. Mr. and Mrs. Crawford are full of love for each other, and they have passed down the same to their children. So the name Sunshine fits Clayne's wife perfectly as she is absolutely the bright ray of light in his life.
She shared a lovely selfie with her man on Valentine's Day. As they've been celebrating the day together for over a decade, she aptly captioned the picture, "Yesterday Today Forever."
The post also featured a throwback photo of the couple in their younger days.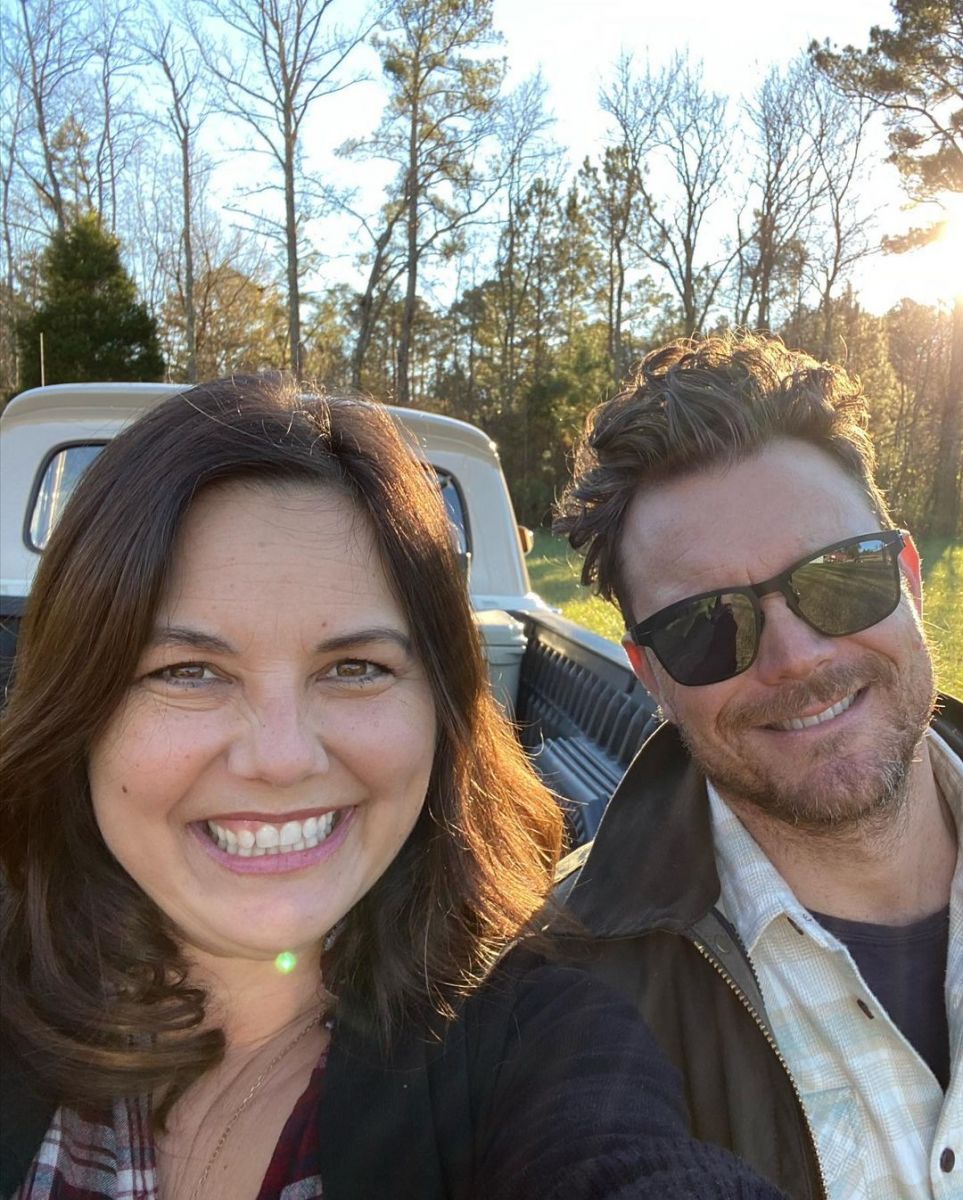 Clayne Crawford With His Wife, Sunshine Kiki Brown (Source: Instagram)
Clayne is a lucky man with a strong family beside him. But his wife and children aren't his only supporters. His old folks back home are equally proud of him.
Clayne Crawford's Father Is Proud Of Him
Clayne (birthname Joseph Crawford) has impressed his old man with his work.
Back in his hometown, Clay, Alabama, people in the Crawford house, including his parents and grandparents, enjoy watching him on TV.
His father, Brian Crawford, and his mother, Lennie Crawford, are delighted to see his progress. His father said to Alabama.com,
This guy really knows what he's doing. Of course, I have no idea about anything about it, but this guy has a plan, and he's following that plan.
Clayne has a great support system beside him. He was also very close to his parents and grandparents.
In due course of time, he has now taken on those responsibilities himself and has given his all to his dear family. With a bond so strong, nothing but love and happiness lies ahead of the Crawford family.