Sports
Chris Hutchinson Shares His Son's Dream ! More on His Wife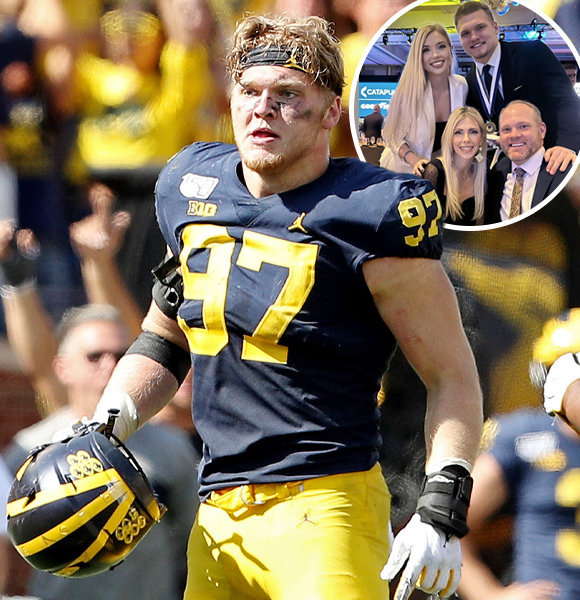 Former American college football player Chris Hutchinson has a long list of accomplishments from his college football days. 
Enrolled at the University of Michigan, he played for the team Michigan Wolverines from 1989 to 1992. 
He had won many accolades and hit a remarkable stature when it came to football during his college days. 
Today, many people seem to be wondering what he is doing now and what life is like for him. But, more specifically, curiosity revolving around his wife and his personal life, in general, seems to be out in the air. 
So what is life like for this talented former football player? Does he have a wife or a family?
Get to Know Chris Hutchinson's Wife 
Chris is married to his wife, Melissa Hutchinson, and he shares a happy family with his beloved. 
While Chris's accomplishments are impressive, his son also seems to be making his mark in the field. 
Chris and his wife share three wonderful kids. Two daughters, Mia and Aria, and a son named Aiden. 
As per a 2011 article, his children were 14, 12, and 10, respectively, meaning they are all grown up now, and his youngest, Aiden, seems to be working on his career already. 
Also Read: NFL's Jim Harbaugh Net Worth Details, Salary, Contract, Is He Fired?
The son Aidan is a well-known NFL player and has made his father proud. But, while Aidan followed in the footsteps of his dad, their daughter Mia followed in the footsteps of her mom.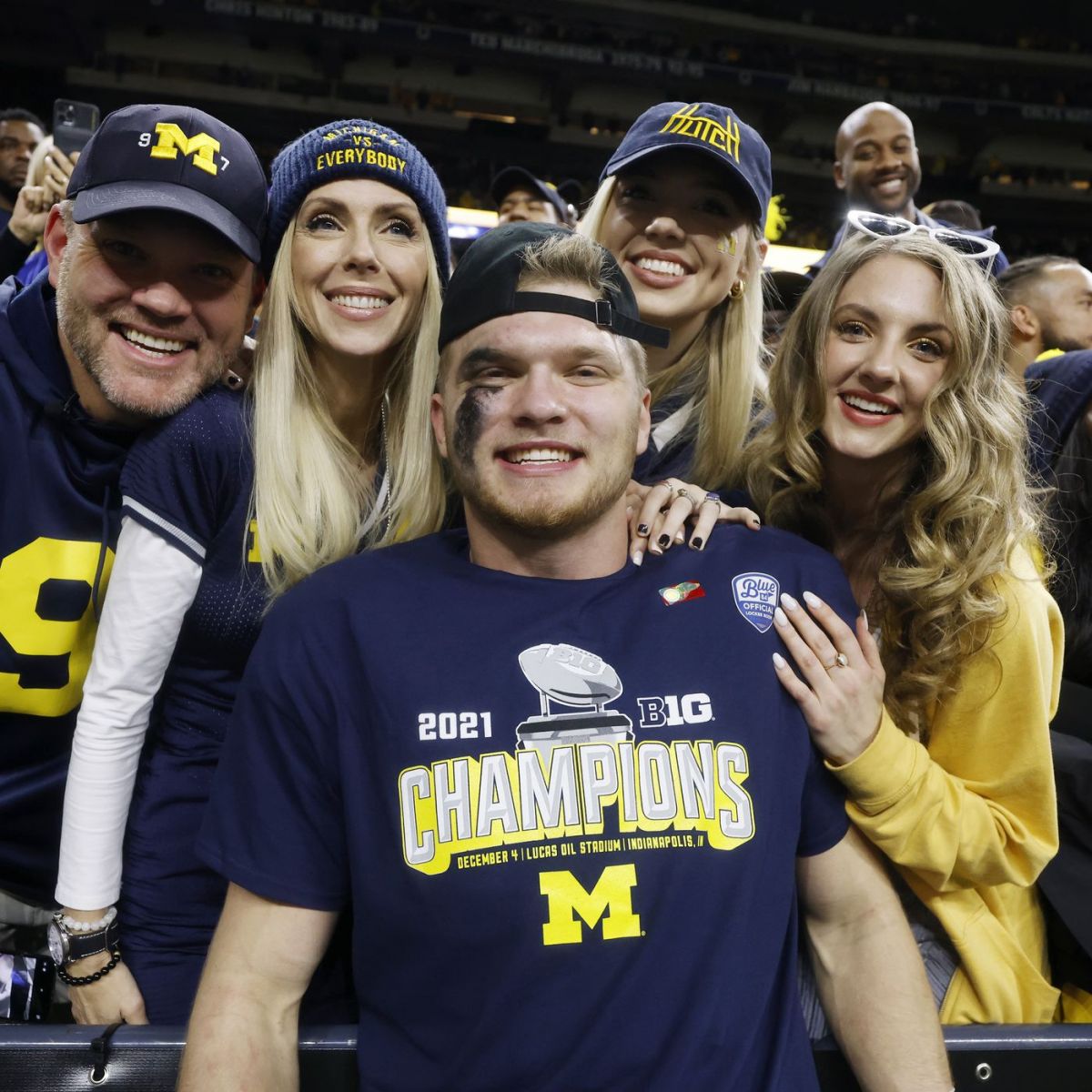 Chris Hutchinson with His Wife and Children(Source Maize n Brew)
Their daughter Mia is a photographer, just like her mother. Yes, the former athlete's wife, too, is a photographer who takes amazing pictures, just to put it out there. 
While their daughter Aria seems to have taken a completely different approach, she does come quite close to her dad and brother as she is into fitness. But, career-wise, she is a yoga instructor. 
As for their son Aiden, he explained how it was always his dream to play football. Chris recalled how he saw the words "I will play football at the University of Michigan" on his son's wall. 
I walked over to my wife and said, 'Hey, honey, did you see what Aidan taped to his wall?' We looked at it, taped just to the left of his desk, and we thought, 'OK, well, if that's what you want, we'll help you try and achieve that.
The father of three shared they kept their word and helped their son on their journey as his son never missed his gratefulness for his amazing parents.
Aiden also had a few words to say for his prediction. He said, 
I put it on my wall with a couple pieces of tape and it was there for years. I always envisioned myself earning the scholarship and putting on the hat for signing day. That day really came true. It's weird that what you put out to the universe, how those things come true.
Indeed! Aidan surely has made his father proud with what he has achieved, and his father and mother have been his biggest role model all along. 
More on Chris Hutchinson
Chris was born on December 17, 1969, in Joliet, Illinois. He is 52 years of age as of 22. 
He was a defensive tackle and outside linebacker for the Michigan Wolverines from 1989 to 1992. 
Chris was selected as a first-team All-American in 1992. Chris also won an NCAA Post-Graduate Scholarship. Sadly he was undrafted in 1993 for the Cleveland Browns. 
Chris stands at the height of 6 feet 2 inches, and he now seems to have retired from football. But, his love and longing for football have been well taken care of by his son, who has been actively making a mark for himself in his NFL journey.