Celebs
Chris Sacca's Astonishing Net Worth And Amazing Wife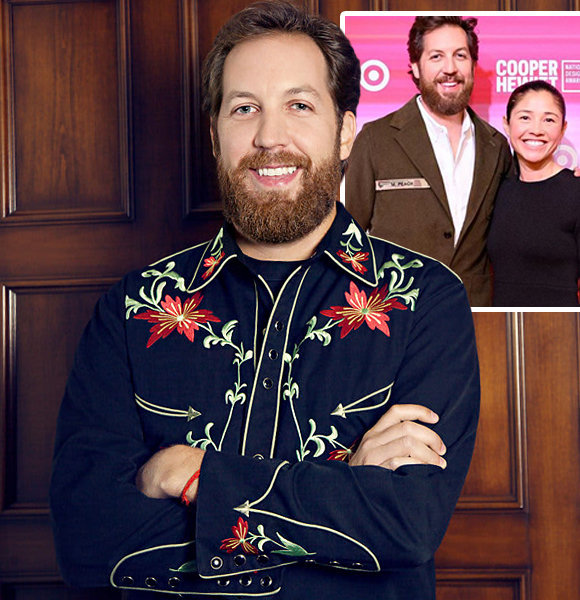 Entrepreneur and investor Chris Sacca is a big name in the business sector of America. He gained even more popularity among the general public with his appearances in 'Shark Tank' and 'Alex, Inc.'
Brands and businesses aren't the only things Sacca has built. Alongside multiple successful companies, he has built a wonderful family with his wife and children.
Meet Chris Saccas' Wife And Children
Chris Sacca is married to his dear wife, Crystal English Sacca. The two have been together for a long time and work together harmoniously in both matrimony and business, but the exact date of their wedding is not clear.
However, their initial love story goes back even longer. Chris first laid his eyes on Chrystal in his freshman year of college. He even asked her out back then, but she declined and pushed him into the friend zone for the next 14 years!
But that was not the end for this couple. They eventually would date in the next few years, and now, Chris proudly calls her his wife. The pair have three children, all girls, and Chris wants them to grow up like their mother.
He shared the beautiful story of him and his wife on Instagram and expressed his appreciation towards her. He found the silver lining in the rejection and said that it gave him time to heal from past relationship traumas.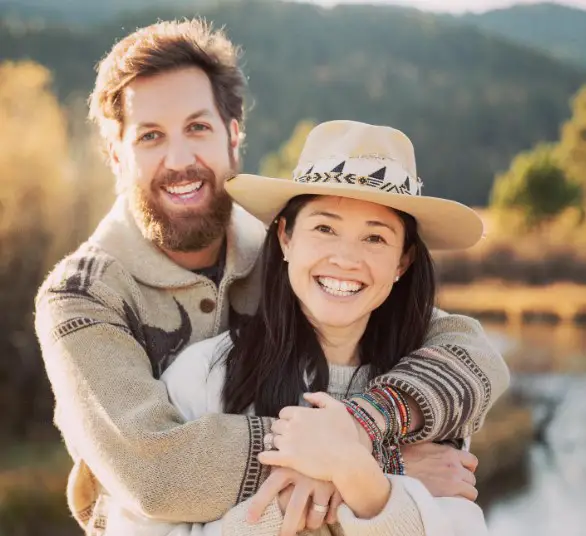 Chriss Sacca And His Wife (Source: Instagram) 
Furthermore, Succa stated that he was a mess, and it took him years to be ready for a healthy relationship. Crystal's rejection turned out to be a blessing in disguise, and when they eventually did get together, it brought betterment into both their lives. Chris wrote in the caption,
Every day since, I have learned from her and we have grown in parallel.
He added some more words of appreciation for his wife's talents, "She's my favorite adventurer, and her art and design talents are downright intimidating. She's the natural athlete in our family and thank goodness she's around to teach the girls how to throw a ball, and a punch."
And he didn't stop there. The list of praises continued as he called her a supermama, an inspired yogini, his favorite skier, and other best companion for a hike. 
Moreover, they have been through thick and thin together, and Sacca is grateful to have her by his side during those moments. He added,
But above all of that, she's the best partner I could dream of. We've built businesses side-by-side and weathered the absolute mayhem that comes with founding anything. 
Needless to say, Chris is still crazy in love with the woman he fell for in college. However, Chris and Crystal don't just share an unbreakable bond; they also share a similar vision and purpose in life.
"We've partnered together in our activism and democracy restoration work, our criminal justice reform projects, and our aggressive and audacious climate tech ambitions," he wrote, "Our strengths are complementary and we are both intense personalities, so our collaborations are often hallmarked by raised voices. But we always end up on the same page." 
He ended the caption, which seems more like a heartfelt ode to his partner, with the words,
Overall, I couldn't feel luckier and more grateful for any moment I spend with Crystal. And if you know her, then you know that feeling too. Thanks, love! 
Crystal is the perfect woman for him. She is the co-founder of their company Lowercarbon Capital and has been actively involved in many business projects and ventures alongside Chris. They're the literal definition of a power couple!
As a result, Chris owns a jaw-dropping net worth.
What Is Chris Sacca's Net Worth?
Chris Sacca was born in Buffalo, New York, and received his education worldwide.
He got his education from The Edmund A. Walsh School of Foreign Service at Georgetown University in Washington, D.C. Likewise, he also attended Pontificia Universidad Católica del Ecuador in Quito, Ecuador, University College Cork, in Cork, Ireland, and the Universidad Complutense in Madrid, Spain. He graduated from Georgetown University with a degree in law and technology in 2000.
Sacca is one of the first investors in tech companies like Twitter, Uber, and Kickstarter. Similarly, he is the co-founder of 'Lowercase Capital' and 'Lowercarbon Capital.'
Through these ventures, he has accumulated a staggering net worth of $1.2 billion, according to Forbes.