Celebs
Ann Winblad's Mysterious Husband and Relationship with Bill Gates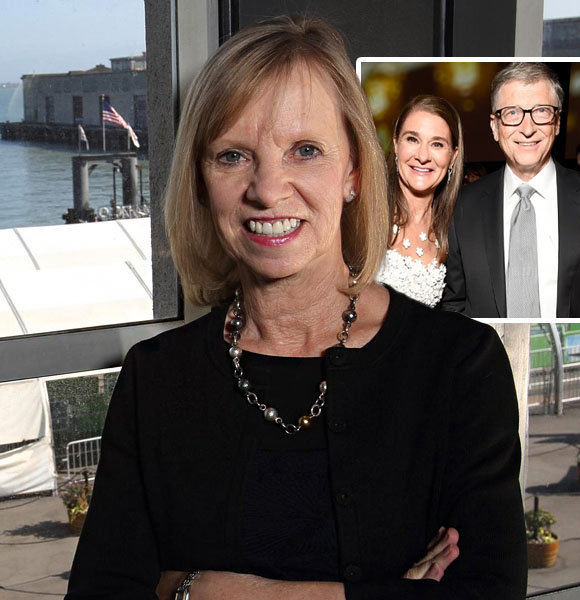 Ann Winblad has made the headlines in the past as billionaire Bill Gate's girlfriend. But those days are long gone, and both of them have moved on with new partners.
While Bill Gates has been married and his relationship has been on display for a long time, information about Ann's husband or marriage has sunken deep below, leading to the question, 'is Ann Winblad married?'
Ann Winblad's Married Life
Yes, Ann is a married woman. She is married to her husband, Alex Kline, a private investigator.
Alex prefers a low-key and private life (which suits his profession, of course) contrary to his Oscar-winning brother Kelvin Kline who's an acclaimed actor.
On the other hand, Winblad is a renowned software and web-based venture capitalist.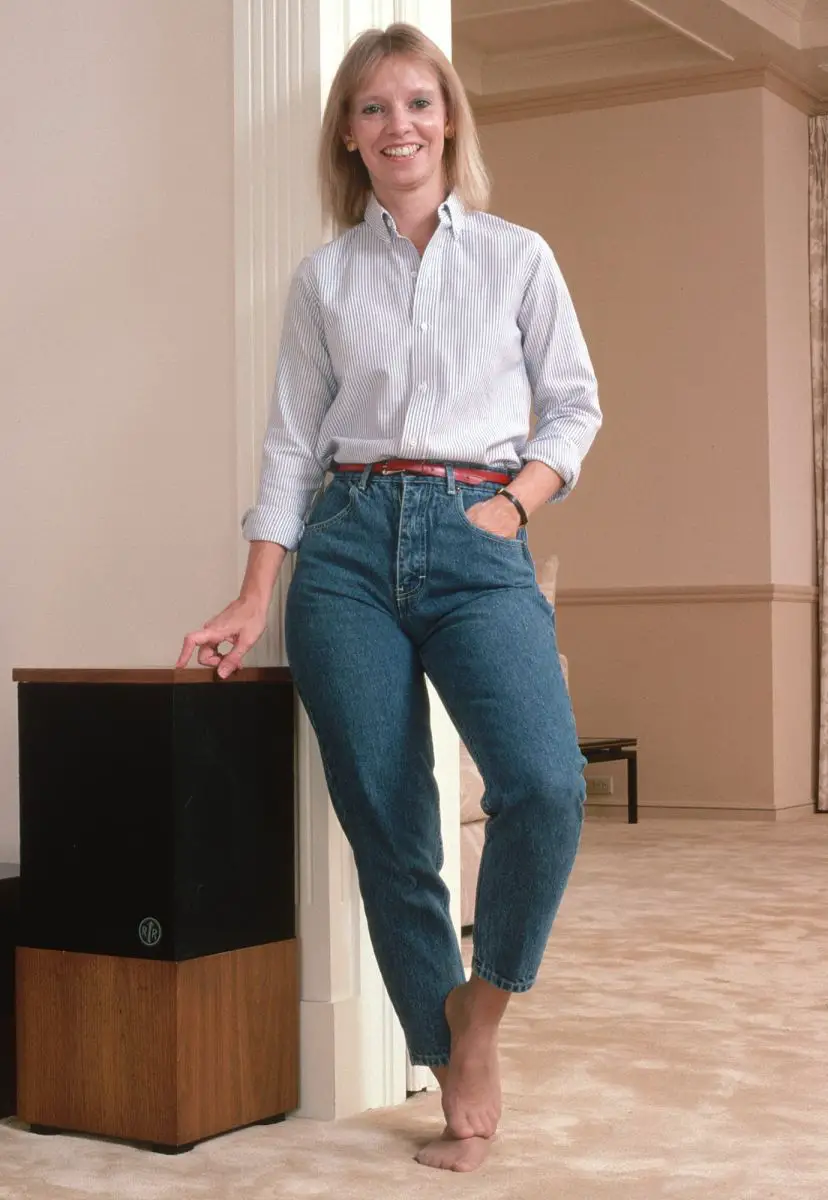 Ann Poses For A Picture (Source: People)
Ann and her husband got married in 2015, and they've been together since.
There haven't been reports of her dating anyone else before Alex. The pair does not have any children together, but Ann is the stepmother to two children from her husband's previous relationship.
She's in a happy marriage now in her 70s, but she has had her fair share of adventure and getaways with software mogul Bill Gates during her younger days.
In fact, she still has fresh memories from those days and remembers them fondly.
Ann Winblad's Relationship with Bill Gates
Ann and Bill started dating way back in 1984 after meeting at a computer conference (totally apt for the computer geeks).
The pair would go on "virtual dates" by watching the same movies in different cities and talking about them over the phone. These two were doing it before 'Netflix parties' existed!
They dated for three years before eventually splitting up in 1987.
You might like: Does The Billionaire Justin Hemmes Have A Girlfriend?
However, that did not mark the end for the two. The couple's friendship lasted for years, even after their separation as a couple. They went on numerous trips together all over the world as a couple.
As per the New York Post, he described Ann as,
Her professional approach reminds me a lot of Warren Buffett. She is incredibly smart.
They have a special equation as Ann was there for Bill when he didn't have nearly as much fortune as now.
Ironically, she had a higher net worth than him during those days! But she was always inspired by his drive and confidence.
Bill has a special place for her in his heart, so he kept the tradition alive and went on an annual vacation every year with her after they split.
It comes off as surprising, but he even had an arrangement with his wife so that he could go on trips with Ann!
The two went to her beach cottage on the Outer Banks of North Carolina for the annual vacation. Bill being the typical tech geek, stated what they did during the holiday,
We can play putt-putt while discussing biotechnology.
Their refreshing getaways kept their friendship alive for a long time. 
Ann was a wonderful friend and even gave Gates the green flag when he was about to get married to his wife, Melinda French, saying that she would "be a good match for him because she had intellectual stamina."
Moreover, the recent news of Bill Gates' divorce from wife Melinda raised eyebrows towards Ann's way.
News broke about Gates's unethical relationship with a Microsoft employee, but Ann's name has been cleared of any accusations. 
She is enjoying her life with Alex now, away from the hustle and bustle of mainstream media.
Likewise, she is the founding partner of Hummer Winblad Venture Partners, and her contribution to the tech world has been impactful.