Music
Chrissie Hynde Shares Stage with Former Husband After Separation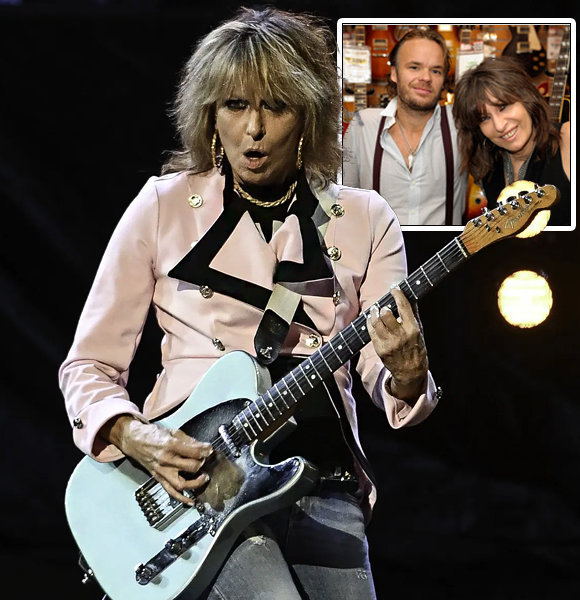 Prolific rock singer Chrissie Hynde first met her former husband, Jim Kerr, in a band tour decades ago. While the tour was the start of their beautiful journey together, their separation after almost six years of marriage was nothing but painful. 
However, three decades later, Chrissie was again seen sharing the stage with her ex-husband in 2018, and the story was a bit different this time around. 
Chrissie Hynde & Former Husband Cross Path Again
Music brought the ex-pair together again after thirty years of divorce, back to where it all started. 
Unlike Chrissie and her ex-husband's previous music tour, there was no falling-in-love with each other this time.
Jim Kerr, the singer of Simple Minds, and Chrissie, the frontwoman of The Pretenders, created a massive stir in the media when they hit the road together again in 2018 after thirty years of their divorce. 
Chrissie's former husband shared some thoughts on sharing a stage with his ex-partner, talking to The Sunday Post, and said, "The last time I went with Chrissie I ended up marrying her, but I don't think that will happen this time!"
No wonder the repeating scenario made the ex-couple nostalgic, freshening the memories of their history vividly.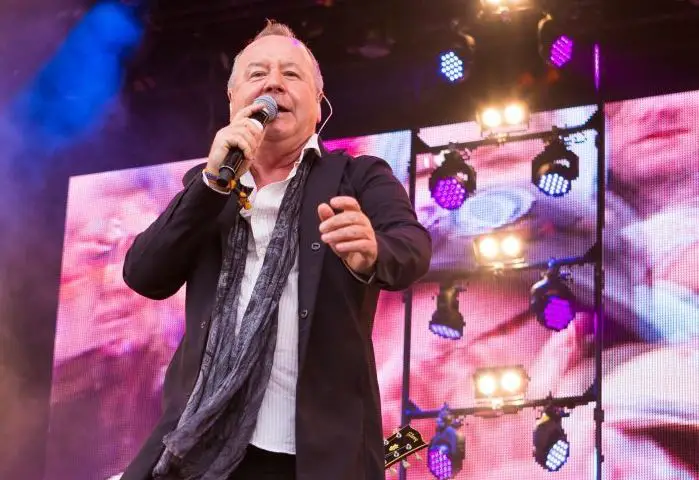 Chrissie Hynde's former husband, Jim Kerr (Source: The Sunday Post)
Going down the memory lane, Chrissie's former beau reminisced on the music tour that brought him together with her. 1984 marked the beginning of the beautiful love story of the duo when Chrissie's band toured with Jim's band in Australia.
Little did they know their relationship would never see a happily-ever-after. Infatuated with one another at their first encounter, the couple exchanged their vows in 1984. But their demanding schedule kept the couple apart for most of the time, bringing cracks in their marriage. 
They became parents to their daughter Yasmin Kerr, but Jim, by the looks of it, prioritized his music over parental responsibilities. While Chrissie was at home dedicating her time to raising her daughter. Jim, on the other hand, would instead choose to remain occupied with his band tours.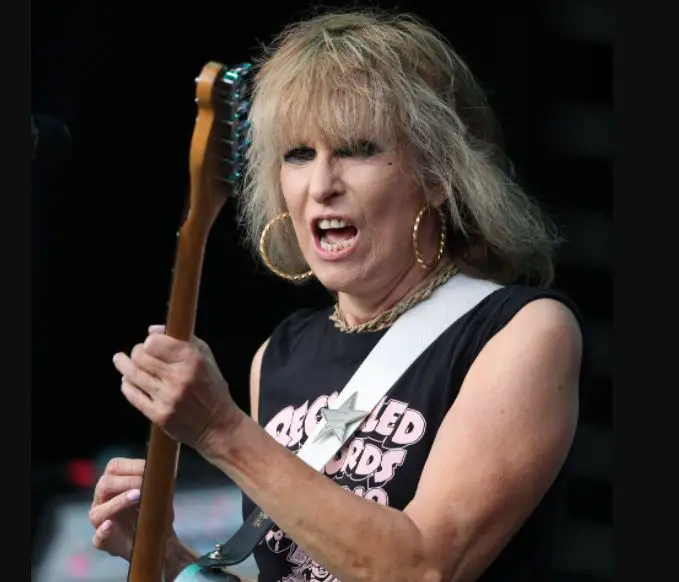 Chrissie Hynde performing on stage (Source: The Sunday Post)
As time passed, their marriage crumbled, and the pair divorced in 1990. Since then, the ex-couple has seen many changes in their lives. Jim later married actress Patsy Kensit, while Chrissie also moved on with her second husband, Lucho Brieva, which ended in 2003.
Although Chrissie and Jim's romantic journey ended several years ago, a few children and grandchildren later, what has not changed between them is the tremendous respect they have for one another. 
Talking to The Sunday Post, Chrissie's former husband could not help but admire her, saying, "She goes on the stage, and I see an icon, one of the greats."
Indeed she is one of the greatest, whose legendary musical career stands tall even today.  
More on - Guy Berryman Might Already be Married?
What Is Chrissie's Net Worth?
The musical journey she has been in since 1975 has offered everything that makes for a successful career. 
With eleven albums under her belt as the founder, singer, and songwriter of The Pretenders, Chrissie's net worth has now peaked at 12 million dollars, per the report by Celebrity Net Worth. 
Beyond garnering impressive net worth through her astounding profession, her professional rise has been an inspiration to many as it was not as easy to attain her level of success for a woman back then.
Her iconic and bold presence on the stage still is as infectious as before. And Chrissie's former husband perfectly described her persona, quoting, "She can be feminine and soft on stage one minute and a wildcat and rocker the next."