Music
Guy Berryman Might Already be Married?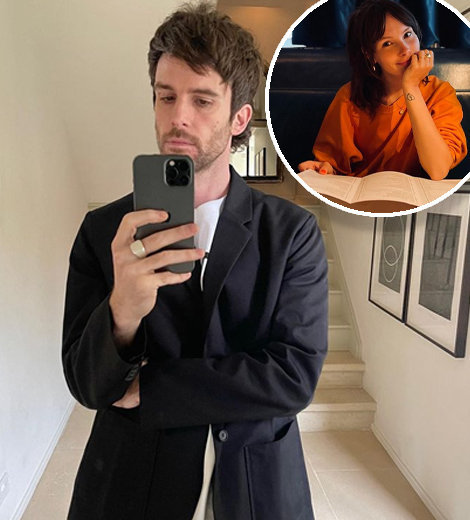 Coldplay bassist Guy Berryman is over the moon happy with his 'much better half.' It's been several years since the musician and his 'better half' shared their engagement ring, but his fans are head over heels, reluctant to learn if his fiancee is already his new wife.
Guy Berryman's Fiancee His New Wife?
Guy's name was caught in the media frenzy when he was surprisingly linked with Hollywood star Lindsey Lohan several years back.
But after the news of his engagement with his partner Keshia Gerrits caught headlines in 2014, his new love life immediately overshadowed the rumor of him dating Lindsey.
Guy and Keshia, who had been dating for two years before Guy popped out the engagement ring proposing Keshia in April 2014, quickly grabbed attention for taking their relationship a notch further.
As reported by Mirror, an insider told that the couple, madly in love with each other, already planned to get married in an undisclosed location in London.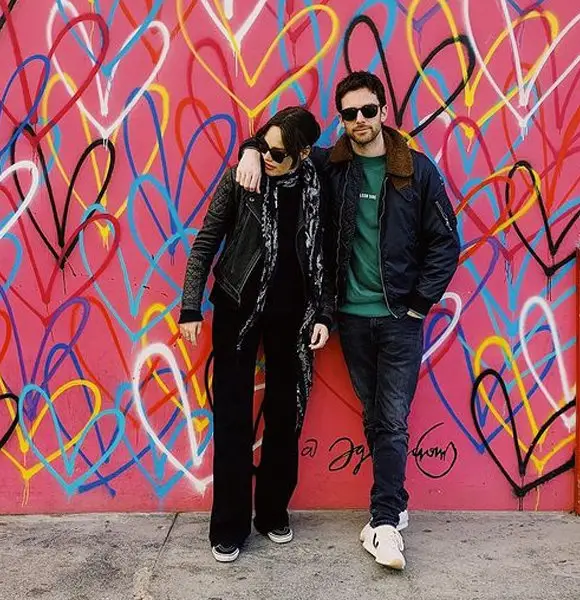 Guy Berryman with his supposed new wife, Keshia (Source: Instagram)
The Insider further elaborated that the private wedding ceremony would be attended by his bandmates, family, and friends from the couple's intimate circle.
As the pair keep their love life very low-key, since their engagement news got out in 2014, there have not been any reports of them being married.
However, one of the rare 'gram posts dedicated to his possible new wife might have sent a mixed signal to thousand of his social media followers.
In the upload of June 23, 2021, he posted a couple of pictures of his supposed wife with whom he went out on a dinner date in London, as his caption suggested.
Moreover, the caption attached to the post also read 'better half,' which he wrote referring to his fiancee.
While it is uncertain if Keshia is actually his new wife, the two are already parents to two beautiful kids, Lucien and Bea. But, the details of their kids remain unspoken as Guy and his potential new wife prefer keeping their personal life out of public reach.
Although Guy found his 'much better half' just a few years ago, he has a history of an unsuccessful marriage with his previous wife.
Get to know - Who Is Chris Martin Girlfriend Now? His Dating Life Details
Why Did Guy Split from His Ex-Wife? 
The musician was previously married to Joanna Berryman, his childhood sweetheart, in 2004. But, their love story saw its end in 2007 when Guy and his former wife confirmed their divorce.
The divorce came six months after Guy and his former wife welcomed their firstborn, Nico. Media reported the musician had moved out into a rented flat post his divorce.
Reportedly, their relationship was on the brink of collapse for a while before they took to divorce.
Thinking that the birth of their child would help them fix their differences, the two stayed together, but only to divorce after a few months. However, it is said that the two separated in amicable terms.
Regardless, Guy is now a happily settled man cherishing his life with his new partner. As blessed he is in love, his professional journey has also blessed the brilliant bassist with a hefty net worth and note-worthy accomplishments.
More on - Dissecting Chris Martin's Meanings Behind His Tattoos
Guy Berryman's Staggering Net Worth
The Scottish musician's net worth is worth 100 million dollars!
The staggering figure, as claimed by Celebrity Net Worth, pretty much says it all about the success he has garnered in the music industry.
As per The Times report, the major source of his earning is his music as a member of Coldplay, a major hitmaker in the music industry.
Moreover, Guy's staggering net worth includes a collection of rare vintage cars, vintage clothes, and art.
Blessed with quite a massive fortune and a blissful family, Guy currently lives in his 19-century mansion with his fiancee and children.