Celebs
Christian LeBlanc Hides His Husband's Identity- Why?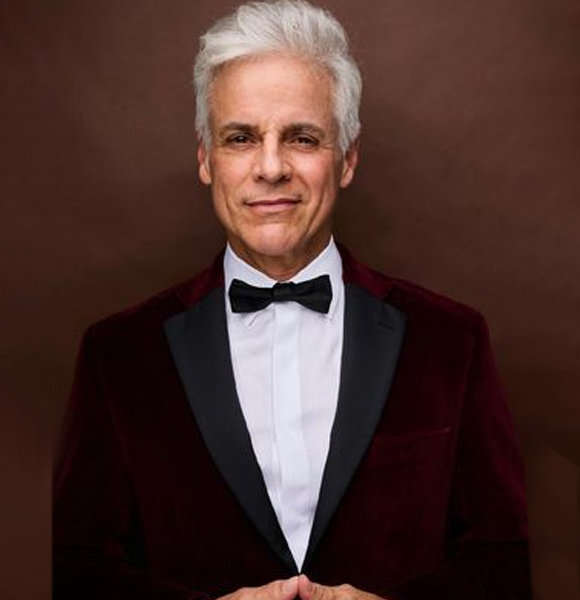 The Young and The Restless star Christian LeBlanc has stunned millions of fans with his astounding performances on-screen. His contributions to the industry are impeccable yet ineffable to put into words. The Emmy award winner's professional life for sure shimmers with a colossal career.
However, adding a shine to it, his personal life, too, is blessed with immense gaiety. LeBlanc specifies the term love by filling in vibrant colors from the rainbow. The gay actor has prospered alongside his loving husband for almost three decades.
Christian LeBlanc's Husband
LeBlanc tied the knot in 1993 with the love of his life, his husband. However, the adorable gay couple hasn't made their appearance public. Seems like the love birds are quite hesitant to bring themselves together, openly to society (due to reasons we shall discuss further). 
LeBlanc always ignites a spark of joy whenever he appears on any platform. This man, who never fails to leave the people in awe with his smile, actually hides beneath grief in life.
On Maurice Benard's podcast, the State Of Mind, LeBlanc shared an emotional moment about how he lost his dearest brother as he failed to battle AIDS at the age of twenty-five. Yet, amidst his emotional talks, he openly accepted him as a proud gay actor.
In addition, he shared how he still struggles with homophobia and intolerance despite being a celebrity. To this date, he hasn't brought him and his husband together publicly, just due to the societal pressure and toxicity. He said, 
"And I still live with the legacy of that as a gay man. I still don't hold my husband's hand — of 28 years — in public. Can't do it."
While indulged in the conversation, another topic started to unleash. LeBlanc gradually addressed the story of him having dealt with an illness. The Emmy award winner, LeBlanc indeed is a charming personality.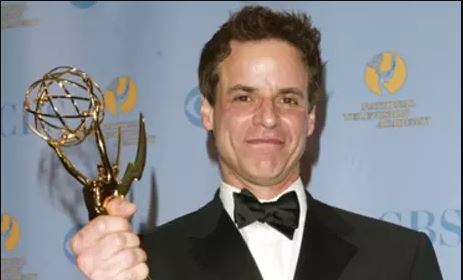 Christian LeBlanc with his Emmy Award (Image Source: TV Fanatic)
That charm is hidden beneath thousands of heart-wrenching stories, which he eventually unveiled. The actor didn't proclaim his entire incident with the mental illness but shared in a little portion how he had been dealing with it for a pretty long time.
Trying to grow and evolve amidst a mass where minimal people accept the way you are and express love seemed to have pressured him a bit much.
The actor started coping with the illness thirty years ago. The illness entered his life before he held his hands with his husband.
The specific reasons for him undergoing tremendous pressure haven't been disclosed yet. Still, he spoke on how a spree of spirituality and yoga aided him in the recovery process and brought him mental peace.
Also Read-  Debunking Charlie Hunnam's Gay Rumors
He also urges many of his viewers to be cautious and concerned about their mental health. Despite coming up openly as a gay actor, a few audiences romanticized him with his reel girlfriends.
Many also suspect him to be having a girlfriend in real life. The Young and Restless stars Christian LeBlanc and Tracey Bregman had amazing chemistry on-screen while portraying the role of Michael and Lauren.
The fictional characters' romantic life had grasped the attention of thousands of viewers. However, they both shared-nothing romantic in real life. Christain hasn't married Tracey Bregman in real. 
They did get married on reels, but for real, the actors have paved different paths to their love life. LeBlanc has been married and committed to his husband already for almost three decades.
Whereas Tracey Bregman is married to her spouse, Ronald Recht. However, if not a romantic relationship, the reel life couple share an amazing bond of friendship.
Going through LeBlanc's age, he is sixty-three already, and just as his age, his experience has brought him way further today.
He evolved through a phase he had buried himself in, explored the things he never wished to get an exposure of, and he dusted off the dirt, i.e., his depression journey, and unleashed the gold he was from within. Today he is a role model of hundreds and thousands of people for a reason.