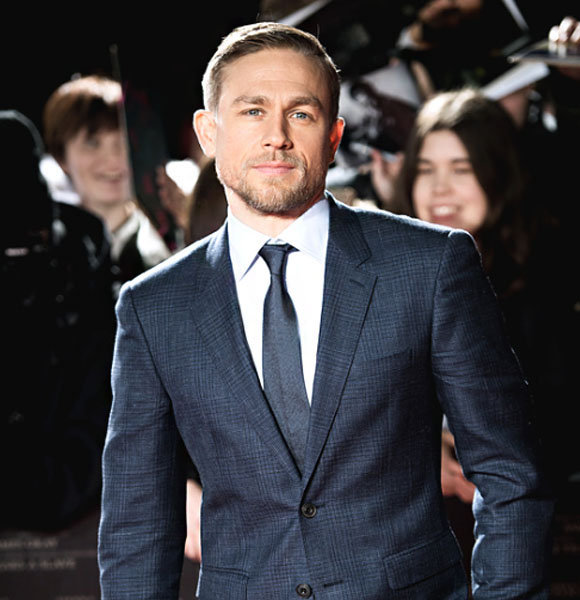 Best known from the FX series 'Sons of Anarchy,' Charlie Hunnam is an English actor who truly has everything to be a star; good looks, talent, charisma, and whatnot.
For the range of movies he has done, he has played quite a very famous role of a gay character in a well-known series, which has led people to wonder if the actor is gay in real life. 
So let's dive into Hunnam's world and get to know more of him. 
Is Charlie Hunnam Gay?
Hunnam has done many prominent roles in the past, so it is hard to address him by just one of his works.
However, a work that separates from the rest is his role in the gay drama 'Queer As Folk,' where he played a gay character, Nathan Maloney. 
He did win lots of hearts, well his acting was surely a factor, but his chiseled abs, blonde hair, and muscular physiques did have their perks. 
A very interesting piece of information, did you know Charlie was about to play the lead in 'Fifty Shades of Grey?'
Yes! He was. However, due to timing issues with his ongoing project, 'Sons of Anarchy,' he had to give up the role. 
Nonetheless, we can't complain because we got Jamie Doman, which compensates for it all. 
Upon announcing his involvement with the erotic romantic drama series, he appeared in an interview to discuss his opinions regarding the sex scenes that he had to do in the movie. 
But this was not going to be the first time he would appear on screen with scenes as such.
His series 'Queer As Folk' had already put him down to experience when it came to romantic scenes.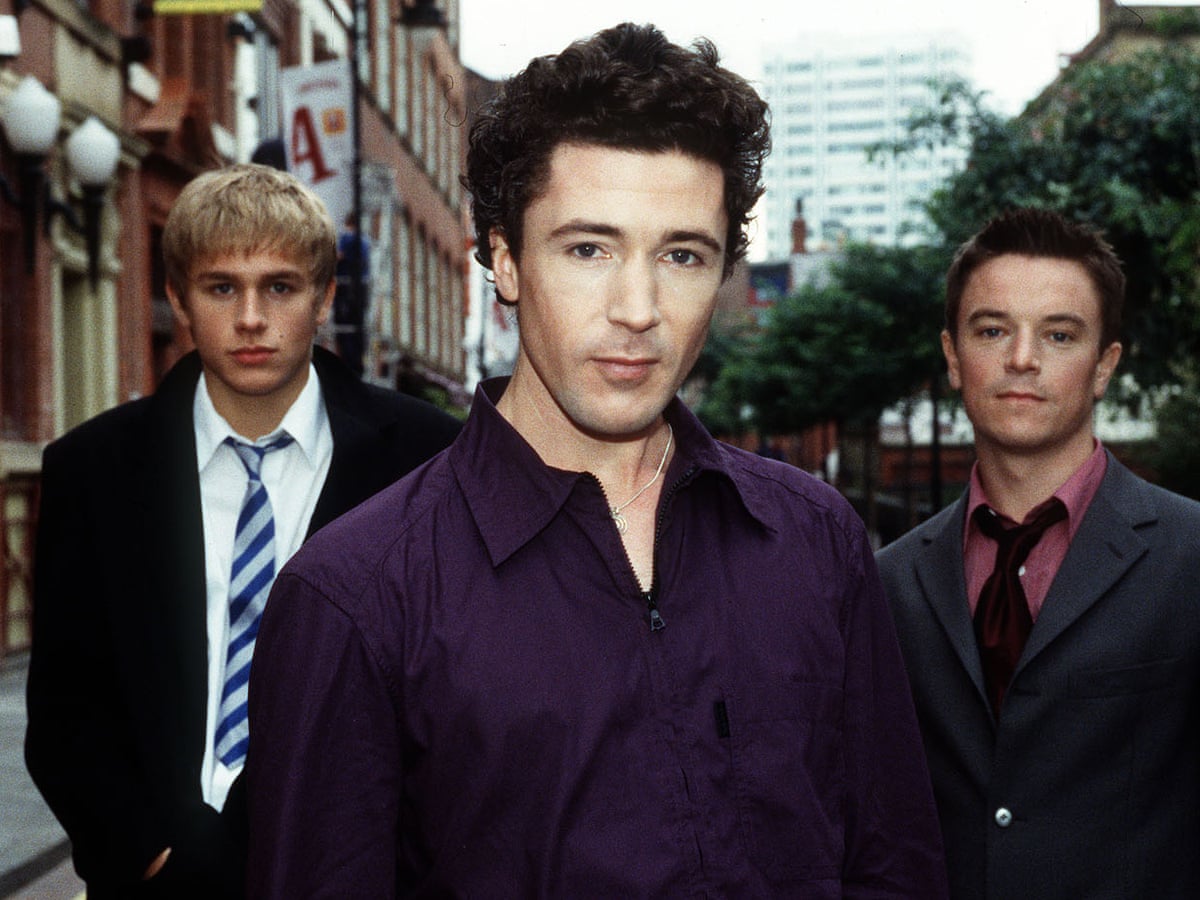 Charlie Hunnam (Left) Portrayed A Gay Character in Queer As Folk (Source The Guardian)
You know what, I had such a baptism of fire with regards to sexuality on camera at the beginning of my career.
He further stated how he had already played a similar role in his previous project. 
I starred in the British Channel Four miniseries Queer as Folk, where I played a young, gay character, and there were some incredible, explicit sex scenes on that show.
Hunnam further went on to say that playing the role was not "much of a problem" but rather was an "exciting challenge."
Although we, unfortunately, did not get to see him in the trilogy, his series 'Sons of Anarchy' is still a fan-favorite series, so it all worked out well for the 41-year-old. 
To be clear again, Charlie Hunnam is not gay; he has only portrayed gay characters on-screen.
If anything, he has been together with his lady love for over a decade now, and life couldn't have been any happier. 
Romance & Tragedy 
Charlie Hunnam has been in a relationship with his partner Morgana McNelis since 2005, meaning the two have been together for 16 years now. 
His love life now is filled with good times and all smiles. But his personal life was not always the same.
Although his career was good and he had a direction, his personal life was not going well. 
Hunnam was previously married to his ex-wife Katharine Towne. He married Towne in 1999 when he was just 18 years old. 
The 'King Arthur: Legend of the Sword' fame has been vocal about the problems he went through in his marriage with his ex-wife. 
I'd known the girl for three weeks, and we'd fallen madly in love, it was the first time I'd ever been in love.
The 'Sons of Anarchy' actor shared when he was in love with his ex-wife. 
The romance of three weeks turned into marriage in no time, but only to be burdened with regret later. 
Then they tied the knot at the Silver Bell Wedding Chapel, and just like that, 18-year-old Hunnam was married. But his marriage was far from ideal.
He shared how his three years of marriage with his ex-wife were "three terrible, painful, expensive years" of his life. 
While the troubling time in his life has passed, he now seems to be enjoying his life with his girlfriend, Morgana McNelis, a jewelry designer. 
More From Sons of Anarchy Cast: Mo McRae Wife, Wedding, Daughter
The pair seems to be happy together, and he has also shared how he wants to spend the next sixty years alongside her. 
We cant wait to see this relationship bloom and flourish, and we are definitely eager for a wedding that Charlie will surely not regret.