Celebs
An Insight into Christopher Judge's Life Alongside His Wife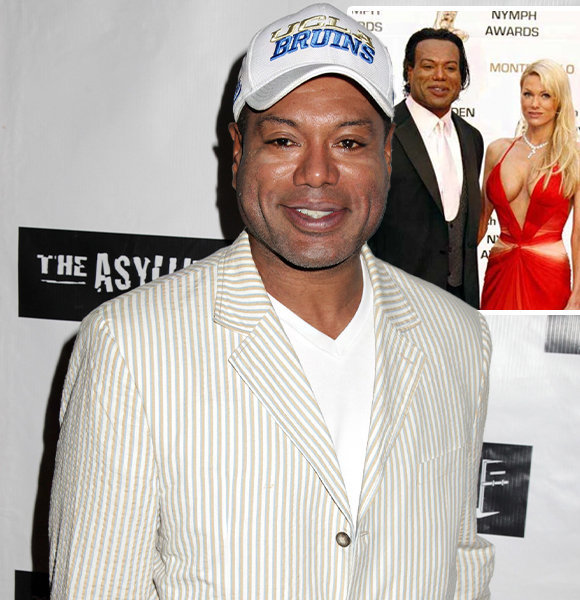 Stargate: Continuum actor Christopher Judge is one of those actors who has had garnered immense love and affection from the people worldwide. Judge relishes a colorful palette of life indulged with a colossal career and enthralling personal life.
Alongside his concrete professional track, he has had his hands held together alongside his beautiful wife and adorable children.
Christopher Judge's Wife
Judge and his wife, Gianna Patton, tied the knots in 2011. The couple walked down the aisle, exchanging the vows and promises of never letting their hands go. 
Their mesmerizing journey to love began once the couple landed her eyes upon each other for the first time in the year 2001, on the sets of 'Stargate- SG1.'
The couple started dating afterward. And after exactly a decade, they tied the knots. To this date, both of them relish the taste of success together.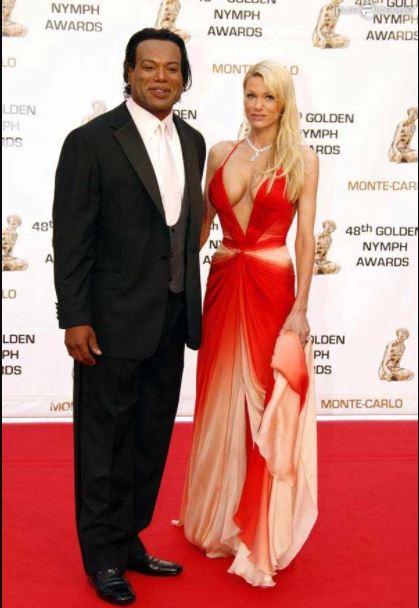 Christopher Judge alongside his gorgeous wife, Gianna (Image Source: Andromeda)
His spouse, Gianna, also holds prominence in acting, makeup, modeling, and journalism. Like her husband, she is a package of talent who has also tried her hands in multiple independent films.
Moreover, mesmerized by her impeccable skills, a talent agent approached her. Eventually, she soon started to mark her appearance in various commercials, music videos, films, and television. 
While setting thousands of milestones together, the adorable husband and wife have also built an amazing family alongside. 
They share a daughter named Chloe Jolie Judge. Judge has an ocean of respect for his beau. He does respect every woman who has been a part of his journey.
Not just women, this man has regard for every gender. Whether it be gays, lesbians, or anyone from the LGBTIQ+ community, he envisions them with the same viewpoint. On his Twitter handle, he also posted, 
"I stand with children, Vets , pre existing conditions, LGBT community, and true patriots on both sides of the aisle. "Lefty"? American!!!"
This man celebrates all forms of love and disseminates his respect equally. So for anyone asking, "Is Christopher Judge Gay?" then you probably have the answer by now. 
To this date, his respect towards his wife hasn't faded off a bit, the essence is the same, and the couple has been leading amazing lives alongside. Christopher also spills his heart out on Instagram with adorable captions and posts dedicated to his wife.
During their wedding anniversary, he uploaded an adorable picture of his wife, dressed as a bride, and wrote, 
"Folks always ask me why I'm always happy, or why I'm always smiling. It's because the first thing I see every morning is this amazing woman. My best friend, my inspiration, my ride or die, my wife. Happy Anniversary my Love!!!"
He takes away the crown for the best husband!
However, it isn't the first time Judge being a husband. Before getting wedded to Gianna, Judge was bound in a marital relationship with Margaret Judge. Moreover, they shared three children, Catrina Jasmine Judge and sons Cameron Judge and Christopher Jordan Judge. 
But, unfortunately, they decided to part their ways in 2001. They decided to split into their terms that year, but their divorce was legally finalized in 2011.
Judge, however, has been taking equal responsibilities for the children he had with Margaret. As a result, the former couple has officially taken steps back from their relationship but hasn't given up on their responsibilities, and both are immensely focused and dedicated to their different fields. 
Margaret is an owner and vision of Pretty Clever Entertainment today. And Judge is an actor who has been flourishing in his acting career. The former couple has moved further and has a strong grip on their present.
Just as the parents have kept themselves engaged in strengthening their career, the children too have initiated their journey of success. 
Christopher's daughter, Catrina, has entered modeling and is quite a recognizable face in the industry. Seeing his daughter flourish, Judge also congratulated his daughter on Twitter. 
The father is immensely proud of his princess. Moreover, his sons, Cameron and Christopher Jordan, are American football players. His little girl Chloe is just sixteen, and she too is not so far from paving her way to success.