Entertainment
Actor Clark Moore Opens Up about His Coming Out Story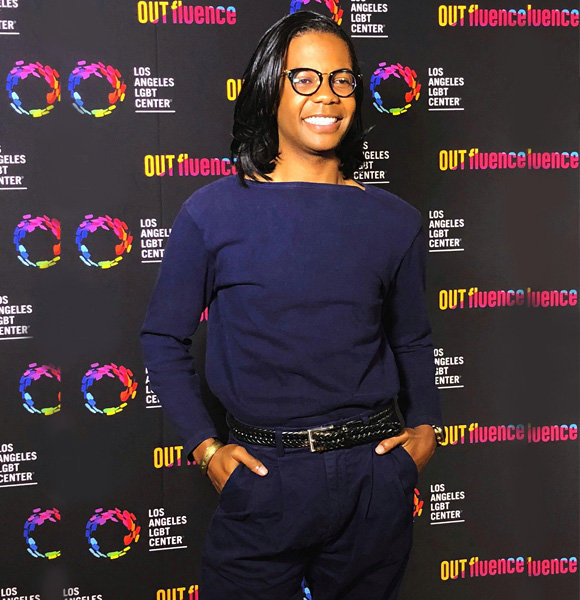 Clark Moore, who rose to prominence as Ethan in the teen rom-com movie 'Love Simon,' came out to his family as gay back in high school.
Clark has often related his journey with what he saw on screens and how queer portrayal on-screen molded him. 
Moore has always known that he did not have to face as much personal antagonism upon being public about his sexuality; however, it has not been a smooth ride either. 
Openly Gay Actor Clark Moore's Coming Out Story
Moore came out during high school, and according to Out, he was surrounded by friends who loved and supported him. In the interview with Out, he mentioned, 
It's still arguably one of the hardest things that we, as gay people or LGBT people who are marginalized or otherized, have to do in our entire lives. There's no way to explain that sheer terror that you're filled with when you're in the closet.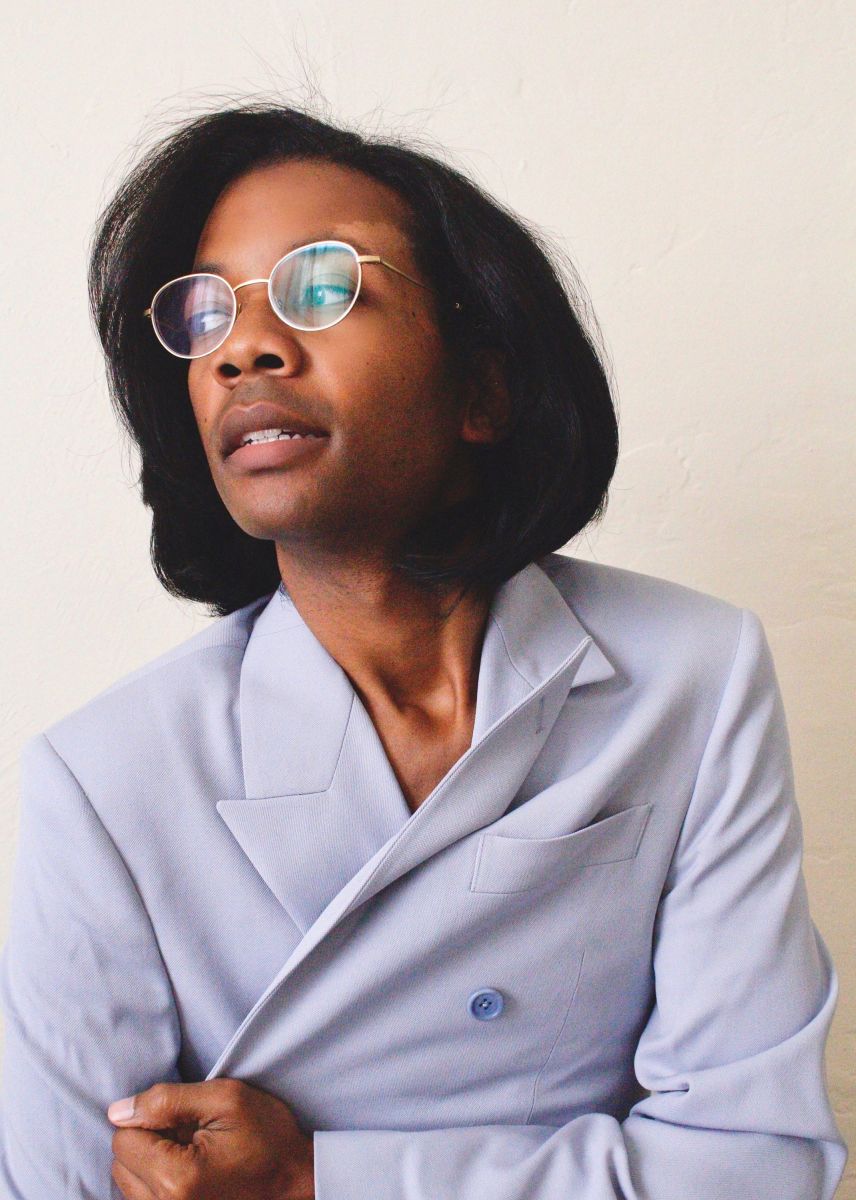 Clark Moore Poses for Dazed (Source: Dazed)
He spoke more of the private affliction he went through and expressed how each LGBTQIA+ person goes through the moments of doubt and vulnerability despite having supportive people around them and how validation is sought through movies and television shows. 
Further, in a conversation with Into More, actor Moore mentioned not seeing much representation while growing up. Most characters would only be "implied to be queer," which was the best he could relate to. 
He said,
...it turns out one of the guys we've known all along is also gay, but the out gay guy was such a stereotype, and they don't speak explicitly about him being gay.
He further added that he rewatches all those movies from the past and mulls over the characters he identified with and understood how they were never called "gay" but alluded to their sexual identity.
In an interview with NewNowNext, the Dartmouth alumnus said,
We've been the butt of the joke for a long time, but we haven't been a thoughtful, poignant, driving point of the narrative until now.
He prepended, "We haven't had much representation as far as gay black men in roles that aren't over-the-top stereotypes."
Hollywood always has the penchant for glossing its LGBTQIA+ representatives as only the content for comic relief and their experiences as merely a punchline.
However, Clark Moore believes this calls for a change and that his movie 'Love Simon,' which is a mainstream rom-com, might be a start for it. 
Quite paradoxically, Moore's character plays right into the stereotype; "the funny one," "the breezy one," and "the flamboyant one."
Moore portrays Ethan, who is nothing like the titular character Simon in the movie.
Simon is quiet, and agitated, especially regarding his sexuality. But on the other hand, Ethan is a quick-witted, entertaining, openly gay, and confident black high schooler who has plenty of humor.
Moore credits this juxtaposition in gay experiences as the final representation queers need. 
Moore told Attitude that to make room for better representation away from the stereotype, one should lean into the said stereotype too. He said, 
Every stereotype has a kernel of truth to and that's OK. I think that we run away from our stereotypes because we want to show that we aren't monolithic, we have these other experiences.
To set the context, the actor said in the same interview, "Because of my mannerisms, my body type, and I was blessed with my mother's face and a higher voice, people always think I'm a woman anyway!"
But, he added, "I've never really been able to hide that aspect of my identity, it's always been there and I worry that I won't get the opportunity to break beyond gay roles."
Moore's idea of transforming queer media impression is to revolt within the norm, to use self-identity to show how limitations in queer experiences are non-existent and that one can be just as unabashed or private with their expression.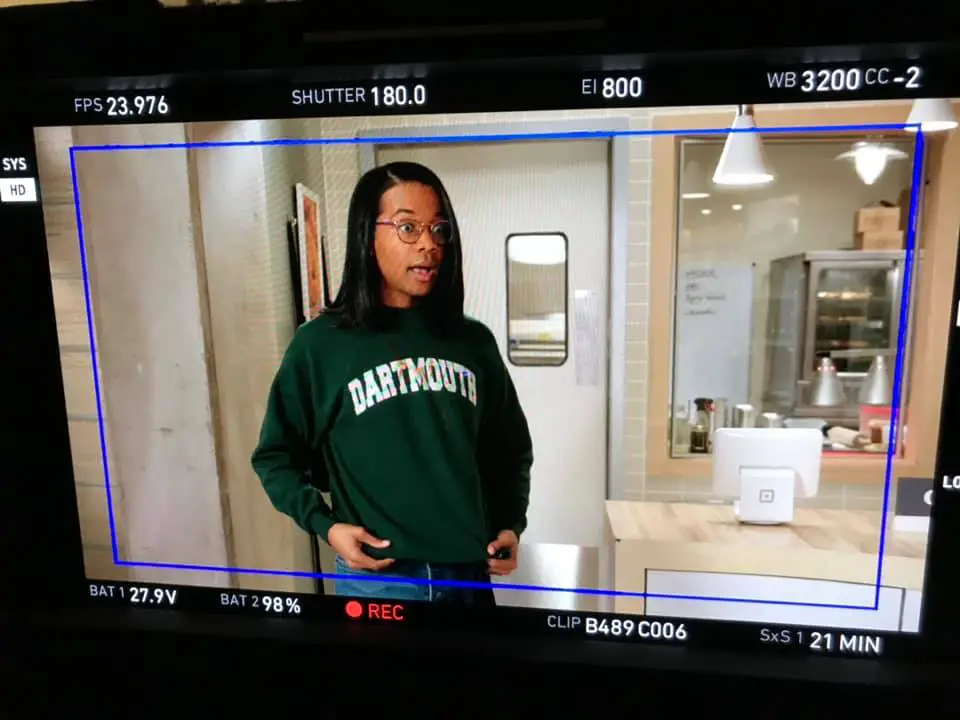 Clark As Aj On Set For Crazy Ex-Girlfriend Series Finale (Source: Facebook)
Clark has also played the role of Aj in 'Crazy Ex-Girlfriend', an unabashed homosexual character whose gender has never been revealed in the show.
The fact that his character's gender identity is ambiguous might be a work for the viewers to interpret in their observation, which fans discuss on Reddit. 
This opens a new topic to chew over within the context of LGBTQIA+ representation.
Moore Weighs In on Stereotypes 
Moore puts forth his frustration about sexuality and gender expression in an interview with Dazed. He said, 
There's this hierarchy within the gay community of masculinity and femininity, which is not only internalised homophobia, but is also internalised misogyny – that we value masculinity over femininity.
He further asserts that the people who get the most sexual or romantic attention, the people idealized within the LGBTIA+ community, represent more of a traditional expression of masculinity. 
Born and raised in Atlanta, Clarke Moore has been an avid advocate for visibility, self-love, and self-expression. And as a proud, openly gay actor, he is keen on challenging the typecast the LGBTQIA+ community is associated with.