Entertainment
Scott Porter's Fairy-Tale Wedding & Life with His Wife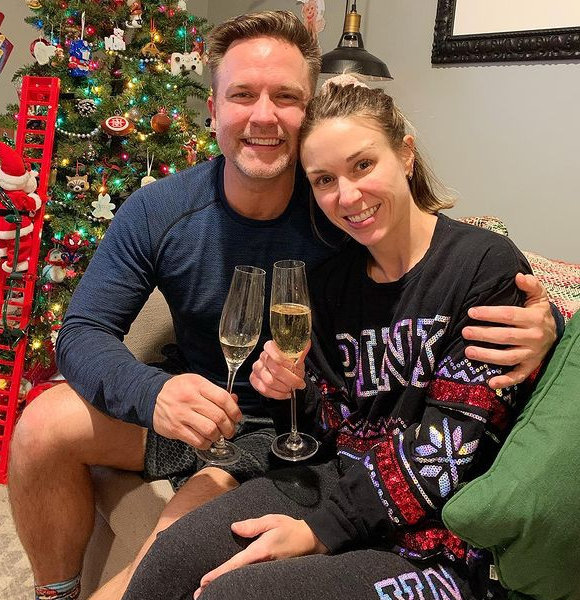 'Taking the Reins' star, Scott Porter has astounded thousands of audiences with his dazzling performances on-screen. 
For sure, the charming actor, Porter, has been involved deep and well in his career. But, his personal life is flourishing alongside a beautiful family he and his wife have built.
Also, It's not been much since the couple took their steps into parenthood, which might have been pretty challenging given their busy work schedules. But, despite many challenges, Porter and his wife have never let go of each other's support in keeping their family intact. 
Who is Scott Porter's Wife?
In 2008, the couple first landed their eyes upon each other. Scott Porter met his wife, Kelsey Mayfield, a former cheerleader of the University of Texas, on the sets of 'Friday Night Lights.'
The pair bonded over a beer pong game at the time, and thanks to the beer pong, their bond soon turned into something special. 
After five years of their blossoming romance, the pair decided to take their relationship a notch further. Madly in love with each other, the lovebirds shared their vows in 2013 in a grand fairy-tale-like wedding ceremony. 
Announcing his love for his wife to the world, the proud husband shared the excitement of his big day through his social handles, writing, "Today is the day. There are no more tomorrows. And I could NOT be happier!"
As People magazine reported, the couple's wedding, probably one of the happiest days of their lives, was held in Texas with the presence of 140 guests.
The wedding, where "two family became one," gleamed with bright smiles and cheerful aura of the bride and groom, while the glittery night added an alluring element to their special day. 
Since then, the knot they tied hasn't loosened up a bit, and they have been standing as solid as a rock.
In addition, the lovebirds soon took their initial steps into parenthood in 2015, when they welcomed an adorable son into their lives whom they named McCoy Lee. 
However, life has not always been rainbows and sunshine for the pair. 
Also, read Steve Burton Credits His Wife As 'The Greatest Wife'
Kelsey's mother suffered from a brain disease that had no cure. However, the condition being genetic, it passed into Kelsey as well. After welcoming her son, McCoy Lee, she was diagnosed with Huntington's.
The disease is as complex as it sounds; it gradually breaks down the brain cells and births to many problems. As soon as Scott's wife got diagnosed with the disease, she said, 
I want to have a kid right away.I want to have as much time with our kids as I possibly can before Huntington's starts to take effect.
But, as it is a genetic condition, they had to undergo certain procedures to avoid passing on the disease to their newborn.
So Kelsey firstly had her embryo checked with the preimplantation genetic diagnosis. Also, she underwent Vitro fertilization.
After getting things in check, in 2017, they gifted their son with a baby sister, Clover Ash Porter, who luckily was born healthy but; of course, getting married and taking steps further to parenthood has its own sets of challenges.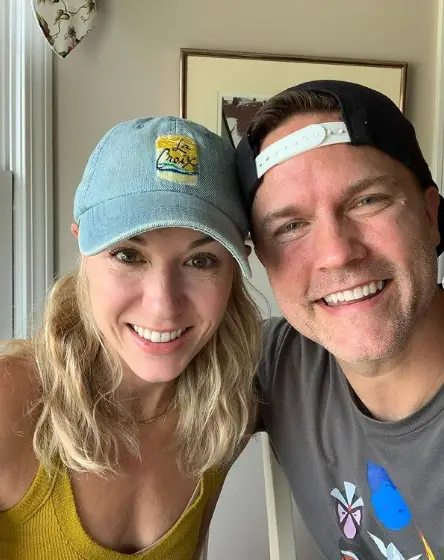 Scott Porter alongside his gorgeous wife, Kelsey (Image Source: Instagram)
However, the husband and wife duo are getting along through and through and prospering even further in their life.
Whether parenthood or personal space, things are still smooth and ongoing. Their bond has been standing rock solid. 
It has been almost a decade since their wedding, but their love for each other is still colossal and vibrant. 
Scott and his wife haven't given up even a bit on their responsibilities. They are still pursuing their careers, looking after their kids, and building up a great family. Yet, professionally or personally, both flourish with vibrant colors of joy and success.