Celebs
Cody Rigsby & His Boyfriend's Sweet Love Story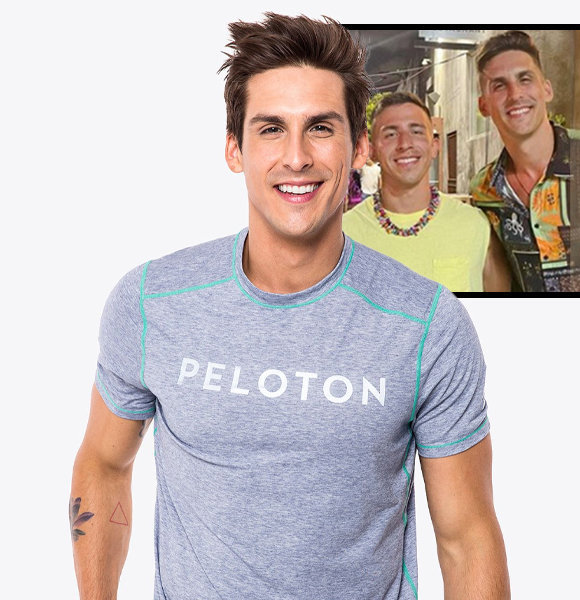 Cody Rigsby has risen to fame with his participation in 'Dancing with the Stars.' But his charm and love for performing set him apart from all others in his profession.
The handsome fitness trainer has caught many people's eyes, but he's got his eyes set on a special someone- his boyfriend.
Meet Cody Rigsby's Boyfriend
Cody appears alongside Cheryl Burke as his partner in 'Dancing with the Stars,' but out of the sets of the reality show, he has a loving man to go back home to.
Indeed, Cody is gay and has proudly embraced his sexuality. He shares a wonderful relationship with his boyfriend, Andrés Alfaro. 
The pair have been together since 2018, but they disclosed their relationship to the public not too long ago.
Perhaps they were taking things slow and wanted to be sure about the relationship before sharing it with the world.
But once they did open up to the fans, they showed no signs of stopping. Cody and his boyfriend frequently bless their fans with stunning images of the good-looking duo.
Their Instagram pages have turned into a lovely photo book of the two that has captured moments of them going on vacation, spending time together, celebrating occasions, and so on.
Cody posted this awesome selfie with his boyfriend to wish his 'baby boy' a happy birthday.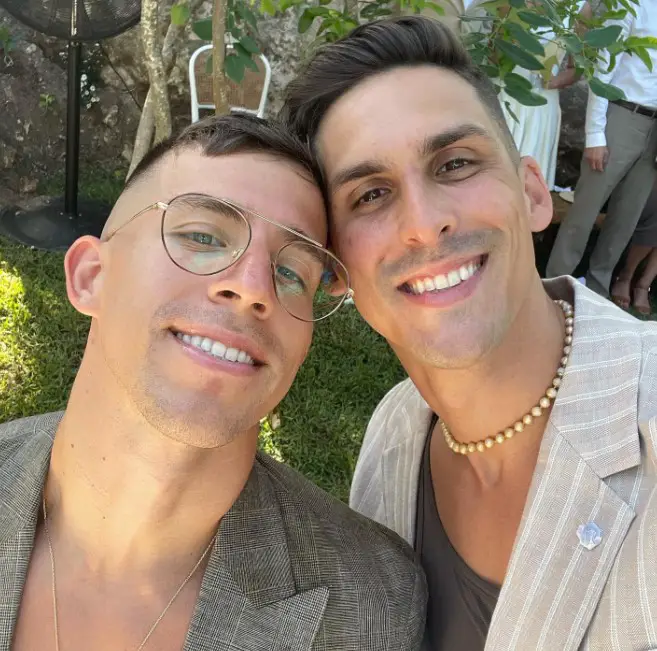 Cody Rigsby With His Boyfriend (Source: Instagram)
Similarly, they aren't afraid of a little PDA either. Andrés, a fitness trainer, posted a sweet picture of the two on the set of 'Dancing with the Stars.'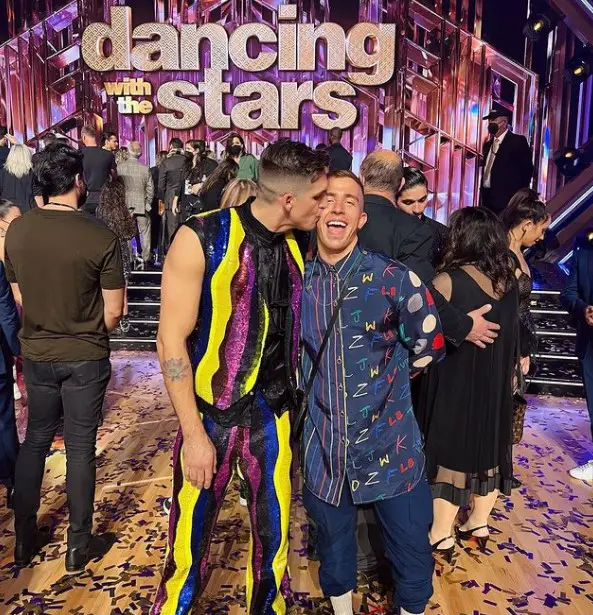 Cody Rigsby And Andrés Alfaro (Source: Instagram)
Cody gives his boyfriend a peck on the cheek while Andrés proudly stands beside him with a big smile. Finally, he finished the perfect post with the caption, "showing the world the star that he is."
The couple seems to be enjoying their time together as it is, so we're guessing chances of Rigsby getting married are thin for now, but you never know.
Moreover, they've kept it real on the 'gram. One glance, and you'll see what the pair's love life is all about.
Vacations, work, amazing fashion sense, and quality time with each other followed by topless pics showing off their perfect physique- that's what goes on inside the lives of the two fitness freaks.
In addition, Rigsby also likes to advocate for LGBTQIA+ rights publicly. Andrés accompanies him to Pride parades, and he does not wish to hide his true self anymore.
Read more on: Debunking Charlie Hunnam's Gay Rumors
Many people of the LGBTQIA+ community are familiar with the feeling of not being the person they want to be while they're in the closet, and Cody relates.
He said that he was in denial for a long time and only came to terms with his sexuality when he was in high school. Since then, he has never looked back.
Likewise, he realized his desire for dancing and performing. So he took dance classes, and eventually, he connected with Peloton, a fitness company. 
Through Peloton, he wishes to connect with people and change the narrative and perception of gay men. He said,
I want to be able to change people's hearts and open their minds to what a gay man is.
It's safe to say he's succeeding in his vision as people have adored him as a trainer and a performer.
Moreover, he has garnered great support from his fans, and of course, he has his Andrés beside him who showers him with love and support through it all.