Entertainment
Dissecting Courteney Cox and David Schwimmer's Relationship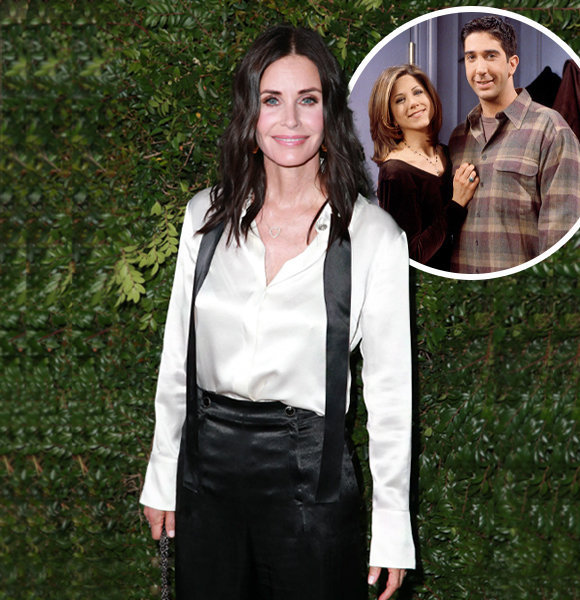 There is absolutely no introduction needed for Courteney Cox. Who doesn't know Courteney Cox? This 57-year-old actress is a world phenomenon known primarily for her role as Monica Geller in 'Friends.' 
Sure, she is known for so many other things than just 'Friends,' there is 'Scream,' 'Family ties,' 'Cougar Town,' and we could go on and on and on, but today we will be discussing her relationship with her 'Friends' co-star David Schwimmer. 
'Friends' is probably one of the most known series worldwide, and the series has made history and broken multiple records. 
From one generation to another, very few might not know who Cox is and her achievements in the industry. 
So, let's discuss what the relationship between Courteney and David Schwimmer was like.
Was David Schwimmer Ever Married to Courteney Cox?
David Schwimmer played the role of Ross in 'Friends,' while Courteney played the role of Monica. As the two shared the screen as the most loved on-screen sibling duo, it is kind of weird how people might think that the two have been together. 
For those unfamiliar with 'Friends,' it was always Ross and Rachel & Monica and Chandler as pairs. 
Jennifer Aniston played the role of Rachel, and Matthew Perry played the role of Chandler. Fans have shipped the actors together according to their on-screen relationship. 
On top of it, Monica and Chandler were married on the show, and fans have shipped Courteney and Matthew Perry for a long time now.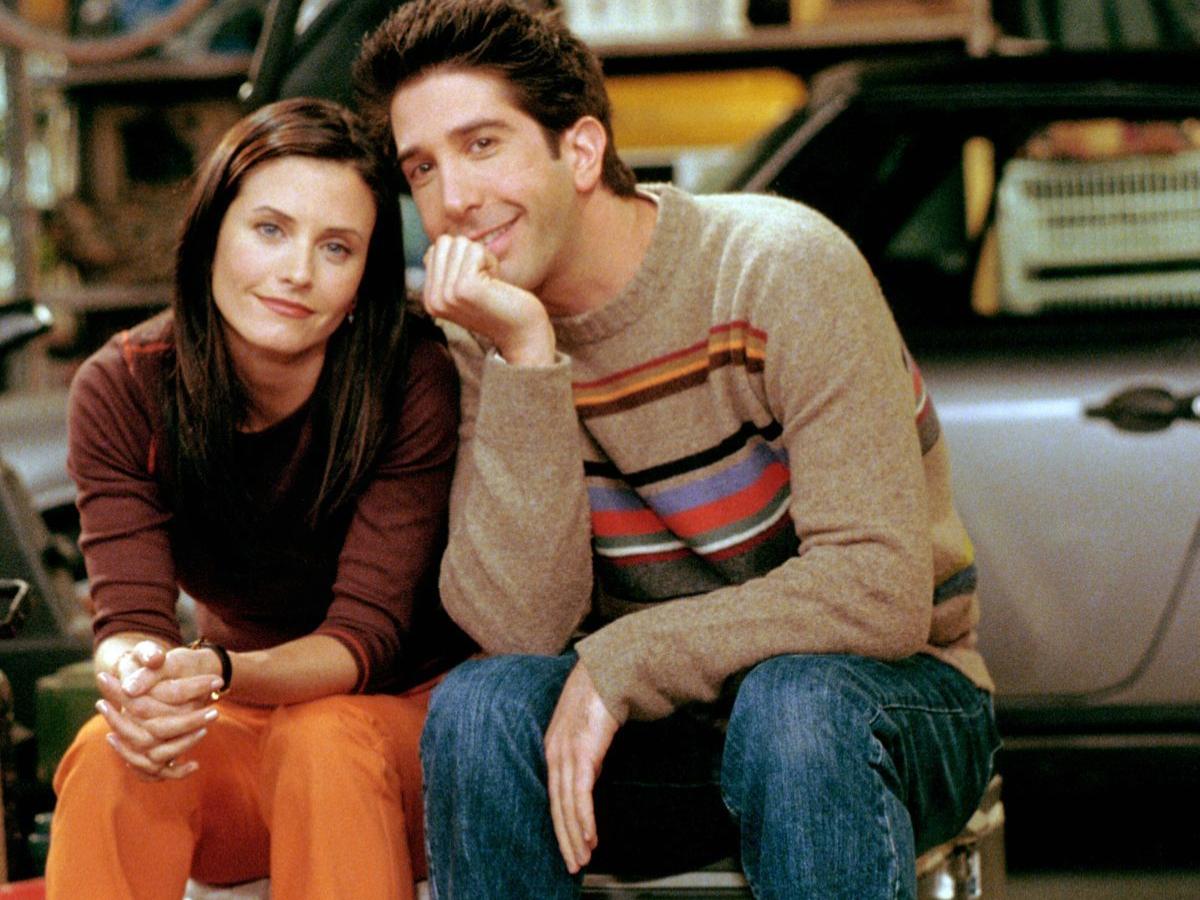 Courteney Cox and David Schwimmer In The Set of Friends (Source PinkVilla)
So, David Schwimmer and Courteney's dating rumor seems to come out of the blue. 
To keep it straight, no, they haven't been in a relationship, and the two have never been married. 
Infact, David Schwimmer was married to Zoe Buckman (now divorced), and Courteney is currently in a relationship with Johnny McDaid. 
Yes, she is in a happy relationship and has been with him for a while now. 
Head on Here: Justin Theroux And Wife Split! To Remain F.R.I.E.N.D.S With Jennifer Aniston
Who Is Courteney Cox Married to?
Courteney has been in a relationship with her partner Johnny McDaid for almost a decade.
She and Jhonny married back in 2013, and the two have been going strong and happy ever since. 
The two were introduced by their mutual friend Ed Sheeran and instantly fell in love and began dating in 2013. 
However, not even a year into their relationship, the two decided that it was time to open a new chapter in their relationship, and hence the two got engaged in June of 2014. 
As amazing as the relationship was, their engagement saw a very short cycle. The two split in November of 2014.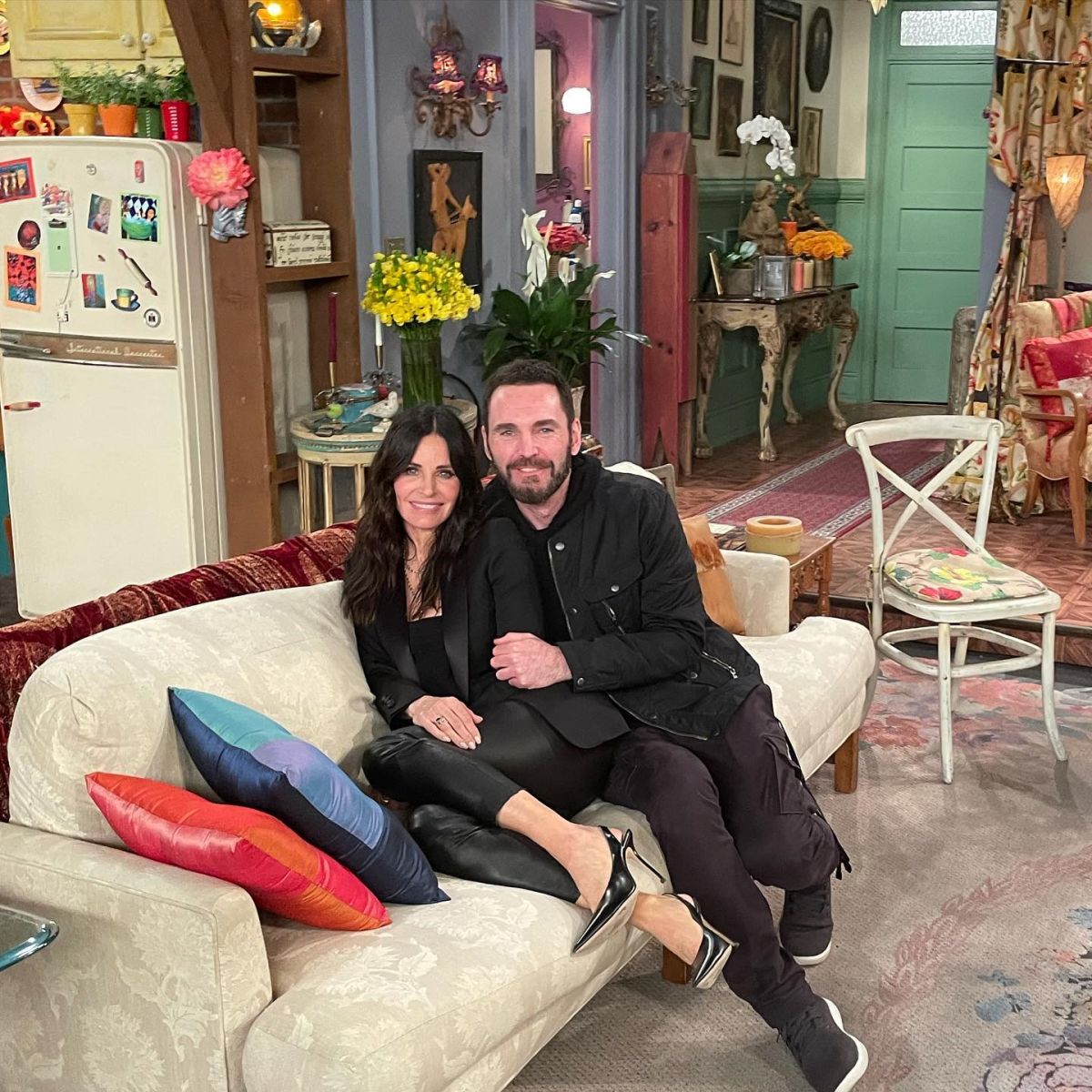 Courteney with Her Partner (Source Instagram)
But as they say, it will be when it's meant to be. So the two got back together again in March 2015, and the two have been together ever since. 
The two are yet to be married and share the title of husband and wife, but the only thing missing in their relationship is the title; the rest, the two share their life as husband and wife. 
More on: Are Johnny McDaid & Courteney Cox Still Engaged? Relationship Details
McDavid is fond of Courteney and her daughter, CoCo. Courteney has a daughter with her ex-husband David Arquette, with whom she was married from 1999 to 2013. 
McDavid's birthday is right around the corner, and we are eagerly waiting for his lady love's post for her number one on his special day.
She showered her partner with compliments on his last birthday quoting, "He's the kindest, most patient, best listener, curious, caring, not to mention talented and gorgeous partner."
So it will be a treat to see what other things she has to say as they have progressed their relationship to 9 beautiful years.